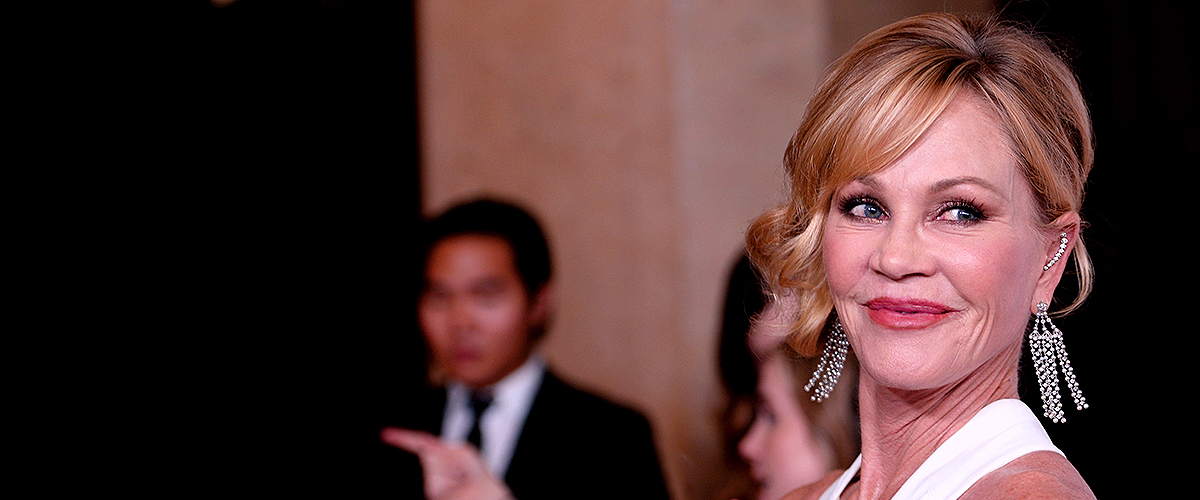 Getty Images
Meet Melanie Griffith's Three Children from Three Different Marriages
Melanie Griffith, the actress and producer best known for "Working Girl" and "Body Double," has three grownup children from three different marriages.
Born in Manhattan on August 9, 1957, Melanie was meant to be an actress as her parents were "The Birds" star Tippi Hedren and "The Aldrich Family" actor Peter Griffith.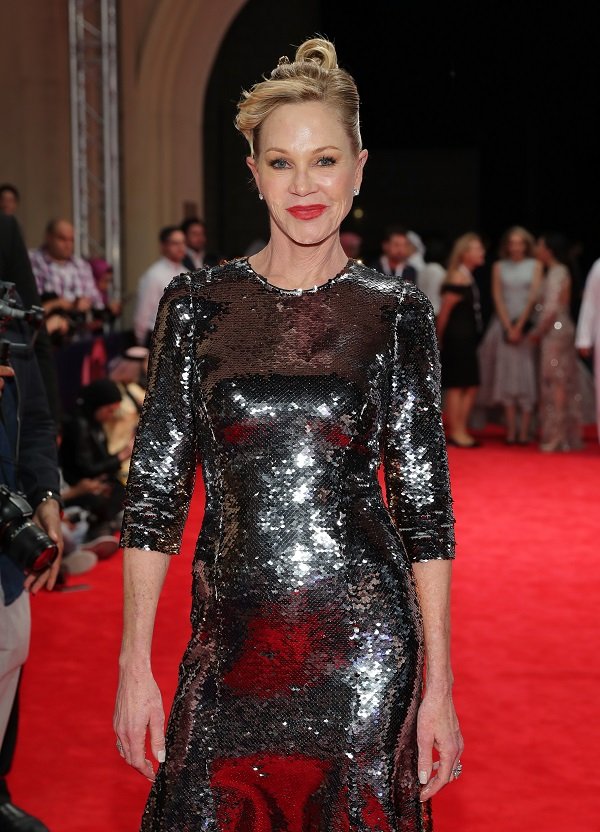 Melanie Griffith on December 11, 2016 in Dubai, United Arab Emirates | Source: Getty Images
Melanie Griffith's early career and first husband, Don Johnson
Her first onscreen appearance was as an extra on the western film "Smith!" in 1969 when she was only 12 years old. Soon later, she got a small gig on the 1973 movie "The Harrad Experiment."
While working on the latter, she met actor Don Johnson. At the moment of their encounter, she was 14 years old and he was 22.
They didn't let their age gap stop them from having a relationship and, in January 1976, about five months after she turned 18, they tied the knot.
Their marriage didn't last long, though, as they parted ways in July that year. However, despite their initial differences, they kept loving each other, and they would get back together years later.
Melanie's second husband, Steve Bauer
After Melanie and Don's divorce, she kept getting small roles in films like "One on One" and "Joyride" until she was cast to play a Women's Army Corp recruit on the 1981 made-for-TV movie "She's in the Army Now."
During her time on that movie, she met Cuban-American actor Steve Bauer, best known as Manny Ribera on "Scarface" or Don Eladio Vuente on "Breaking Bad."
The couple tied the knot in 1981 and, on August 22, 1985, they welcomed their only child together, Alexander Griffith Bauer.
In the 80s, unfortunately, Melanie struggled with drug and alcohol abuse. It was one of the principal reasons for Steven and the actress' separation that ended up in divorce in 1989.
Melanie and Don getting married again
Acknowledging her addiction, she completed rehab in 1988 and reconnected with Don Johnson. On June 26, 1989, soon after Melanie Griffith and Steven Bauer's divorce was official, she and Don remarried.
On October 4, 1989, they welcomed their only child together, daughter Dakota Johnson. By March 1994, Don and Melanie separated and, although they reconciled later that year, they separated again and got divorced in 1996.
Melanie and Antonio Banderas' marriage
Thanks to the 1996 comedy "Two Much," Melanie and Antonio Banderas met each other. The pair started dating shortly after that and got married on May 14, 1996, in London.
Together, they welcomed Melanie's third child and second daughter, Stella del Carmen Banderas, born on September 24, 1996. In 2015, Antonio and Melanie got divorced.
Melanie's three children nowadays
At the moment, Melanie's three children are beautiful and successful adults that any parent would be proud of. On August 23, the actress took to Instagram to wish her only son, Alexander, a happy 34th birthday.
Unfortunately, he has kept himself away from the spotlight, and it is still unknown what he does for a living.
Dakota, on the other hand, followed on her parents' footsteps and became a very talented actress who rose to stardom as Anastasia Steele in the "Fifty Shades" film series.
Earlier this year, it was reported that the 29-year-old actress and Coldplay singer Chris Martin, who had been in a relationship since 2017, split. However, Melanie pointed out during an event in Beverly Hills in early September that they were still together and that she "loves" Chris.
In Stella's case, Melanie's youngest daughter, she made her film debut already thanks to the 1999 film "Crazy in Alabama," directed by her father, Antonio Banderas.
On September 24, Melanie took to Instagram to wish Stella a happy 23rd birthday. In the pic, the proud mother of three was holding baby Stella while both of them were wrapped in white clothes.
Even though Melanie and the fathers of her three children are no longer together, she admitted during an interview that she "loves them all so much" and that they were all very close.
At the moment, Melanie Griffith is 62 years old and still active in her acting career. The latest project she worked on was the comedy TV show "SMILF."
Please fill in your e-mail so we can share with you our top stories!