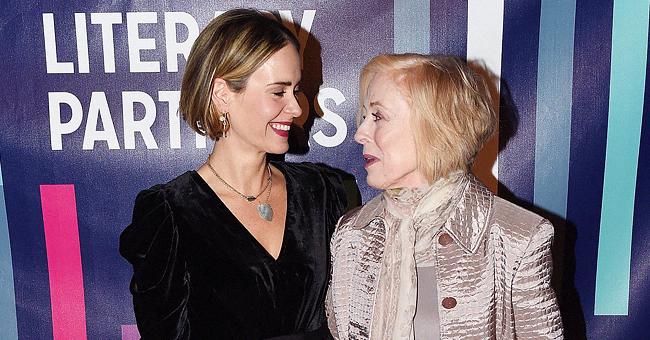 Getty Images
Inside 'Bird Box' Star Sarah Paulson's Love Story with 'Bosom Buddies' Actress Holland Taylor
Hollywood stars Sarah Paulson and Holland Taylor's relationship has been a subject of keen interest for fans ever since they started dating back in 2015.
An age gap of 32 years has not stopped stars Sarah Paulson and Hollan Taylor from falling in love with each other.
Their relationship has made headlines over the years with both the actresses acknowledging how people them fascinating.
"My life choices are, um, unconventional."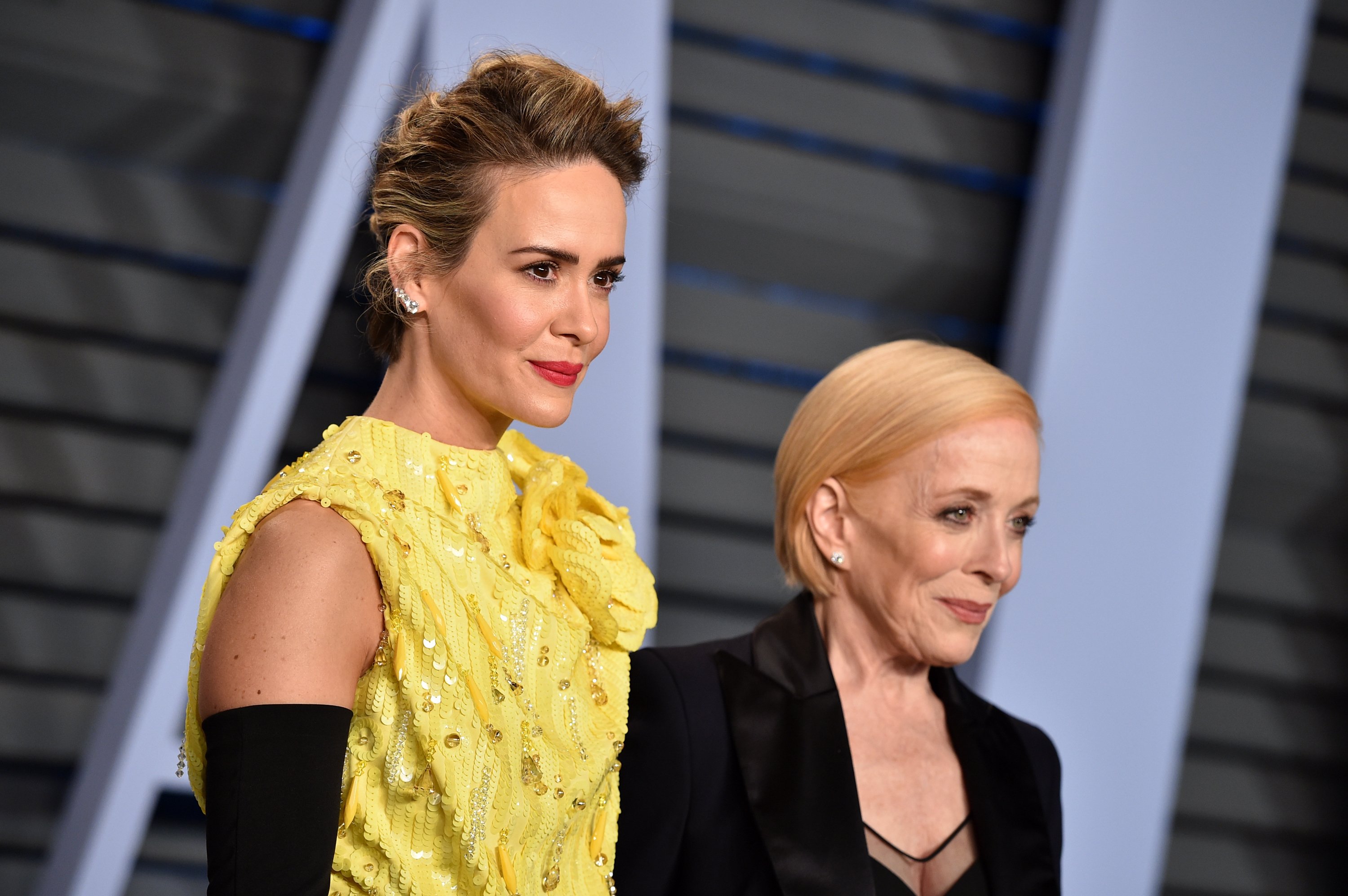 Sarah Paulson and Holland Taylor during the 2018 Vanity Fair Oscar Party. | Source: Getty Images
THEIR ROM-COM ROMANCE
Before Paulson,44, and Taylor,76, started dating in 2015, the pair met 10 years prior during a dinner party. At that time, the "American Horror Story" actress was in a relationship with Cherry Jones.
Paulson's relationship status did not stop her from thinking that Taylor was the most "exquisitely beautiful woman" she had ever seen.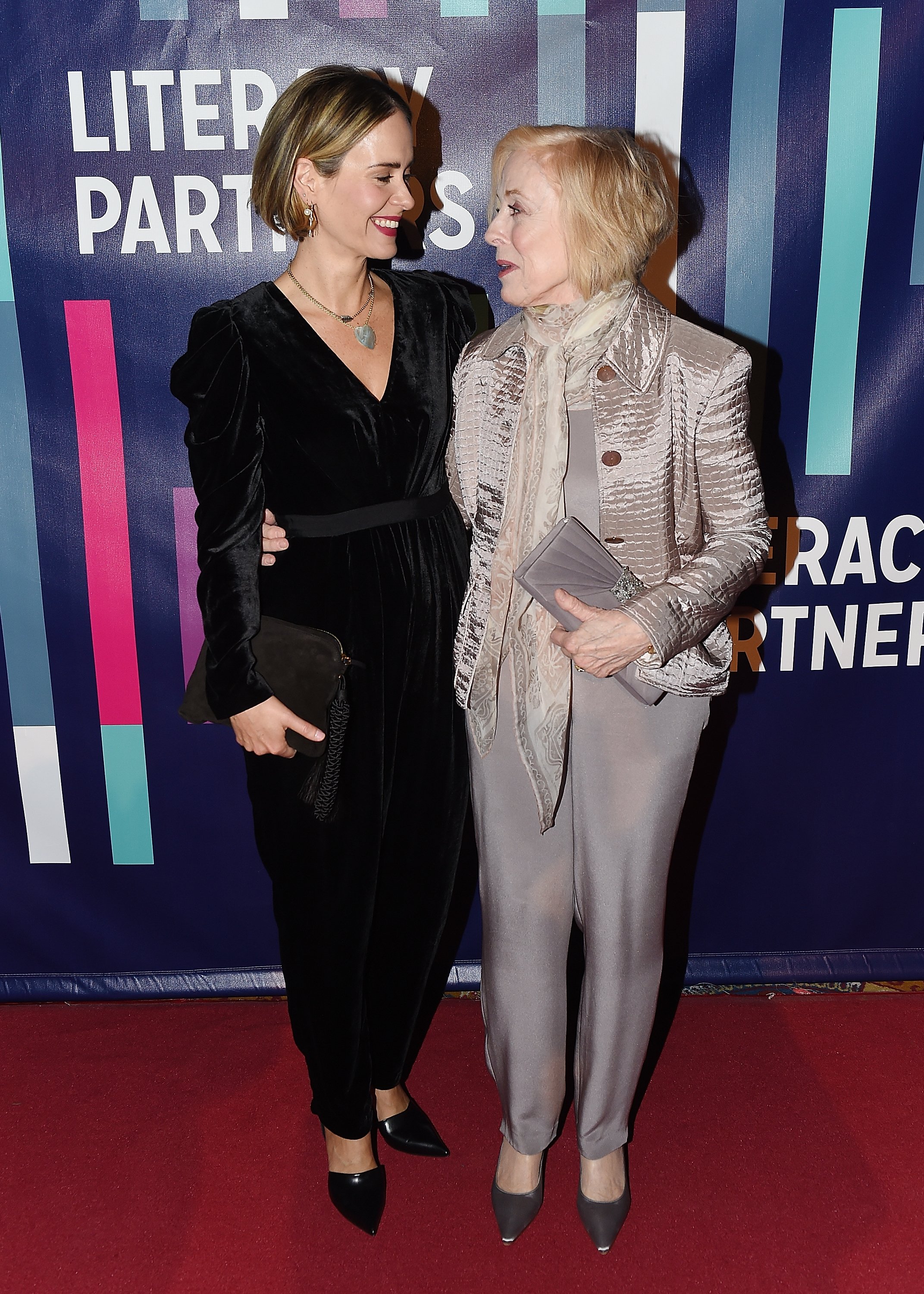 Sarah Paulson and Holland Taylor attend the 2018 Literacy Partners Gala. | Source: Getty Images
THEY MET THROUGH SOCIAL MEDIA
Paulson and Taylor hit it off in perhaps the most millennial way--the pair started texting each other via Twitter.
The ladies would often send each other DMs. Soon, the flirting began and they eventually went on a date and started dating right away.
SARAH ON DATING SOMEONE OLDER THAN HER
During a chat with Interview magazine back in 2014, Paulson had admitted that she was not seeing anyone. By the following year, she was in love with Taylor.
In 2016, the actress opened up with the New York Times about what makes her relationship with Taylor special.
"I think there's a greater appreciation of time and what you have together and what's important, and it can make the little things seem very small," she said. "It puts kind of a sharp light mixed with a sort of diffused light on something…I can't say it any other way than there's a poignancy to it, and a heightened sense of time and the value of time."
According to Paulson, her choices in romantic partners have always been unconventional. She referred to herself as a kind of person who does not like to feel "straightjacketed" merely because of societal conventions.
DEFYING THE FEAR OF JUDGMENT
Although there are thousands of people who openheartedly support Paulson and Taylor's relationship, there are some people who would be inclined to judge.
"For a person who might find themselves in a situation that they fear will be misperceived or judged," Paulson said in an interview with Elle. "Maybe they could see me living my life in a way that is authentic to me—just trying to be as real as possible. If that inspires anybody else, that can't be a bad thing."
The couple has been open about their relationship ever since they made it public. Of course, there had been some hiccups here and there towards the beginning, with Paulson's friends telling her that her relationship might affect her career.
Nonetheless, the actress decided that nothing should stop her from being her authentic self. She and Taylor continue to love each other, unapologetically and without fear.
Please fill in your e-mail so we can share with you our top stories!