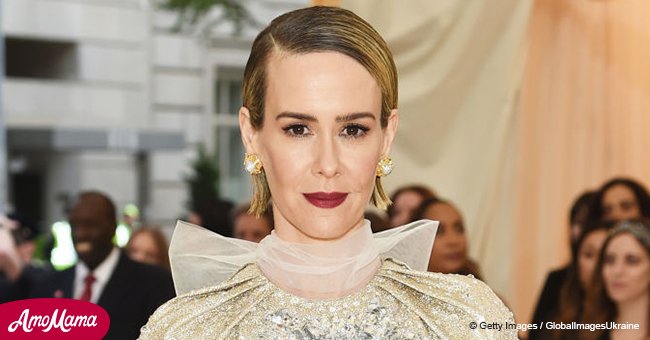 Sarah Paulson made a candid confession on relationship with 75-year-old Holland Taylor
The two actresses have been together for a number of years already, but people never seem to tire of criticizing their relationship.
43-year-old Sarah Paulson, and 75-year-old Holland Taylor have been dating since 2015, but the age difference between the two still gets tongues wagging.
In a recent interview with The Sunday Times, Paulson revealed that many people who see the two of them together think that the only reason she could be in a relationship with someone so much older is because she had "mommy issues."
"People look at me and Holland and say, 'Mommy issues,' but I parent her as much as she parents me, so that's not it," she explained. "I think a lot of people have a stunted way of looking at older people, it's a way of distancing themselves from something that they think will not happen to them."
Instead, Paulson shared how lucky she felt to be in a relationship with someone older and wiser than she is.
The Ocean's 8 actress also explained that her admiration for Taylor stemmed from long before the pair started dating in early 2015.
Back when she first met Taylor in 2006 at a dinner party, she immediately thought that the older actress was "the most exquisitely beautiful woman [she'd] ever seen."
At the time, Paulson was dating someone else, and nothing came of their meeting. They crossed paths again a number of years later, started following each other on Twitter, exchanged messages, and decided to go for dinner.
The rest is history.
Paulson also revealed in the interview that she had frozen her eggs, because she still hadn't decided whether or not she wanted children.
"I love kids," she said. "But I'm very impulsive and I was afraid that I would have children and then regret it. But that's not something I feel entirely confident about either, because I might regret not having them, too. So I froze my eggs, just in case."
Please fill in your e-mail so we can share with you our top stories!