Meghan Markle's Former 'Suits' Co-Star Patrick J Adams Shares Previously Unseen Snaps of the Duchess
Meghan Markle's "Suits" co-star Patrick J. Adams took fans down memory lane with never before seen photos of the Duchess of Sussex.
This week is a hard one for fans of the legal series "Suits" as its final episode will air on Wednesday after nine fantastic seasons.
To soften the blow, star of the show Patrick J. Adams shared unseen photos of his co-stars behind the scenes.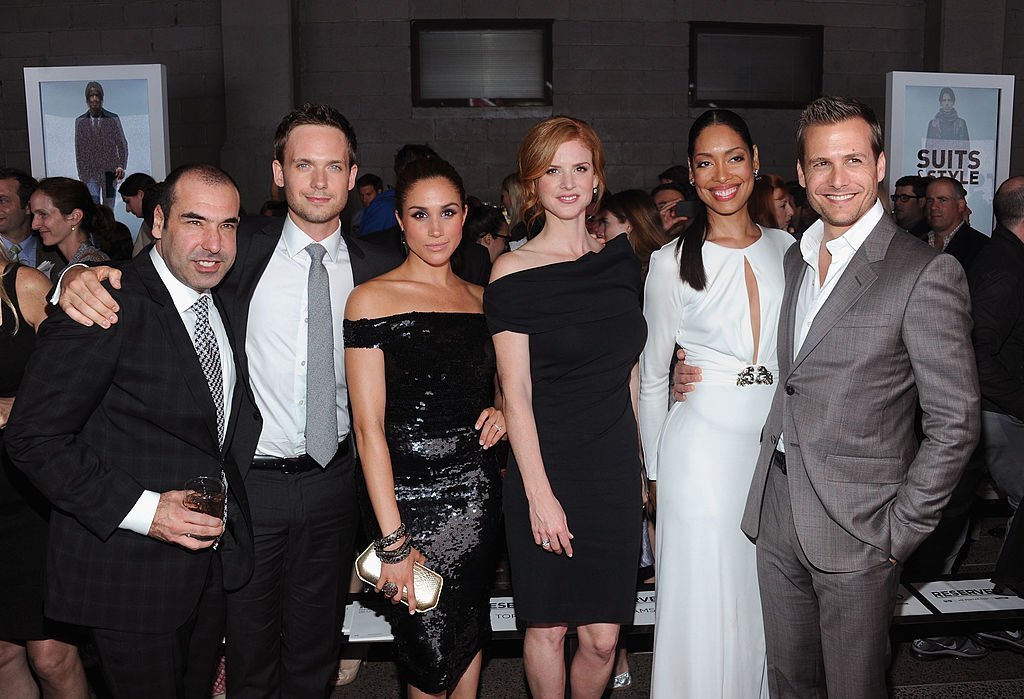 He announced the photo series with a caption that read:
"This week the last episode of Suits will air, and the nearly 10-year journey we've all been on together will finally be over. So it seems right to post some photos the next couple of days from the early days."
However, it was on-screen wife, Meghan Markle's picture that caused a ruckus. 
The candid images gave fans a glimpse of the duchess' relationship with her colleagues and showed off her playful nature!
One image showed Meghan fully in her Rachel Zane character as she donned a grey skirt and patterned top with a pair of stilettos.
However, the fierce persona was soon replaced with playful photos of the royal.
Meghan was seen taking breaks between takes and being her goofy self in a white dress robe paired with nude heels. 
In another series of snap, Meghan was seen lying on the floor with her feet in the air while Sarah Rafferty was checking her phone on the sofa. 
We also saw the Duchess of Sussex in a tank top and aviator glasses while posing in front of her trailer. 
These nostalgic photos brought back memories for lovers of the duchess who miss her on screen. 
@onlygeens gushed:
"I'm not crying... you are! Truly miss Meghan, but at the same time am super proud of everything she does and achieved."

@emmahinchcliffe confessed:
"Those pictures of Meghan made my heart swell."

@mom_nette admitted:
"I am gonna miss this series! Missing Meghan most of all!"

Meghan left the legal series in 2017 shortly after her engagement to Prince Harry was announced. 
She played the role of Rachel Zane in seasons 1 to 7 of the show and lived in Toronto while filming, as reported by Daily Mail.