'Empire' Star Terrence Howard Joined by Fiancée Mira Pak & Their Sons at the Walk of Fame Ceremony
The family of actor Terrence Howard,surrounds him as he gets his spot at the Hollywood Walk of Fame.
History is being written yet again in Hollywood, as "Empire" actor Terrence Howard becomes the latest star to have a star on the "Walk of Fame."
The most adorable thing about the event was seeing Howard's ex-wife-turned-wife-again, Miranda Pak and their two daughters show him support.
The ceremony which was to honor the actor held in Los Angeles and Howard thanked his wife and his supporters for their love at all times. 
Getty Images took to its verified Twitter page @GettyVIP, to announce the actor's feat with a video which was captioned, 
"Terrence Howard with his family for the ceremony honoring him as a Star on the Hollywood Walk of Fame." 
Terrence Howard with his family for the ceremony honoring him with a Star on the Hollywood Walk of Fame

More 📸 #TerrenceHoward 👉 https://t.co/GaNHIg2yAM#HollywoodWalkofFame #HollywoodStar #hollywood #GettyVideo @terrencehoward #empire
@EmpireFOX pic.twitter.com/cgyfpkHmQJ

— Getty Images Entertainment (@GettyVIP) September 25, 2019
HE IS NOT COMING BACK TO THE SCREENS
The "Lucious Lyon" character recently revealed he's done with acting after the end of the Empire series. The father of four said,
"I'm through performing for people."
The actor is going for something bigger than just being on the screens, he earlier attributed "personal discoveries" to one of his reasons for quitting the movie scripts.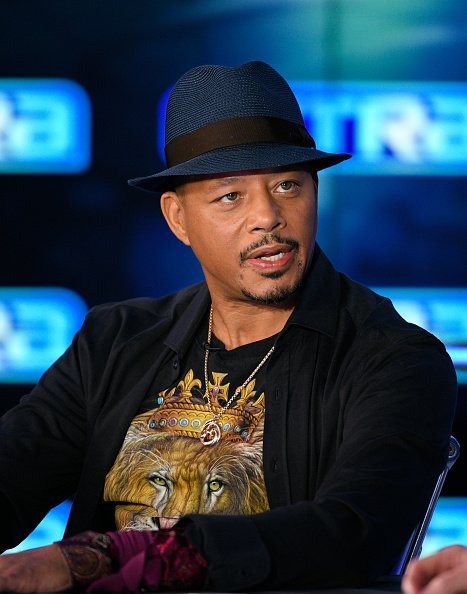 HE HAS HAD HIS AWKWARD SHARE OF LOVE 
Howard at the unveiling talked about his former marriage to ex, Michelle Ghent and the court ruling on their divorce, ordering him to pay $1.3 million to Ghent.
"You have to remember that she gained everything that she gained through blackmail, through deceit, through lies."
He, however, expressed he would do as the law has ruled, but "karma comes to everyone." Howard and Ghent tied the knot in 2010, and the latter filed for divorce in early 2011.
HE SEEMS TO FIND PERFECTION WITH PAK
Terrence and Mira, a model, got married in laye in2013 and were soon divorced two years later. The two however, got engaged again and remarried in 2018.
Together the couple are parents to two sons, Qirin and Hero.
"And we have an amazing connection, but, I mean, he's not perfect," Mira said. "Doesn't do the dishes. Doesn't cook. Doesn't lift a finger. I probably leave him 30 times a month," she jokingly concluded.