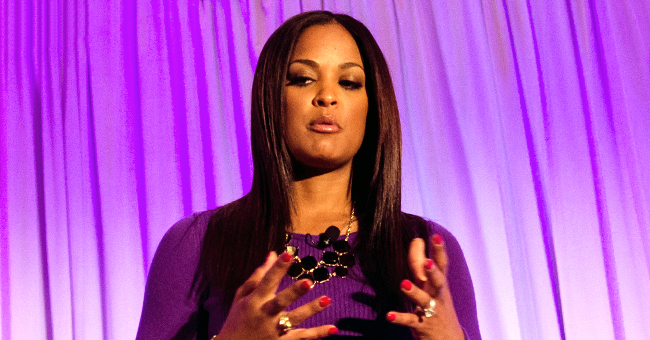 Getty Images
Retired Boxer Laila Ali Reportedly Being Sued by Elderly Man She Hit with Her Car Last Year
The elderly man who was accidentally hit by Laila Ali's vehicle last year is suing her for damages that resulted from his physical injuries and emotional distress.
Former boxer Laila Ali is facing a lawsuit for an injury she inflicted on another person outside the ring.
Laila Ali at the 2017 Nickelodeon Kids' Choice Awards. | Photo: Getty Images
According to TMZ, the daughter of boxing champ Muhammad Ali figured in a car accident in 2018 that seriously injured an elderly man. That man has hired a lawyer to claim for damages.
Back in December, Ali was backing out of a Calabasas shopping center when she accidentally hit Robert Ise. The impact of her Land Rover caused Ise whose in his nineties to fall and hit his head on the ground. It sent him into unconsciousness for a period of time.
Ali was cooperative when paramedics and the LA authorities arrived. She was not arrested at the time. She even released a statement praying for Ise's recovery.
However, in recent court documents filed by Ise, it appears Ali's prayers are not sufficient. He claims his injuries were serious enough to merit a refund of all his expenses.
As reported by TMZ, Ise "suffered a left orbital blowout fracture, a concussion and lacerations and contusions across his body."Moreover, he continues to be in pain and emotionally distressed due to the accident.
His intention is for Ali to repay him for his past and future medical expenses. She has yet to comment on his lawsuit.
Ali is the eighth of nine children of her famous father and formerly competed as a boxer like him. And much like her father, she accumulated a host of championship titles throughout her boxing career from 1999 to 2007.
Since her retirement from the sport, Ali focused her energy on television hosting for 2008's "American Gladiators" and appearing on 2017's "The Apprentice." She also competed in "Stars Earn Stripes" in 2012.
Ali is also a family woman. She's been married to NFL player Curtis Conway since 2007. They have a eight-year-old daughter, Sydney, and 11-year-old son, Muhammad.
Please fill in your e-mail so we can share with you our top stories!