Laila Ali accidentally hits elderly pedestrian with her car, sending him to hospital
Laila Ali accidentally sent an elderly man to the hospital after she backed into him with her car on Tuesday.
Deputy Schrader with the Los Angeles County Sheriff's Department has confirmed that Laila Ali accidentally reversed into an elderly man. She was driving through the parking lot of the Calabasas Commons in California, on Tuesday afternoon.
Paramedics and LA County Sheriff's deputies were immediately called to the scene. The man was treated at the scene then taken by ambulance to the hospital.
Laila Ali sent a man to the hospital on Tuesday after she backed into him. 😱https://t.co/meo5X4BENQ

— Entertainment Tonight (@etnow) December 5, 2018
He is in stable condition. Ali was not arrested as police believe the incident was accidental, not criminal. Ali remained on the scene and cooperated with police.
The police are investigating the incident as an accident and were sure to emphasize that this was not a crime.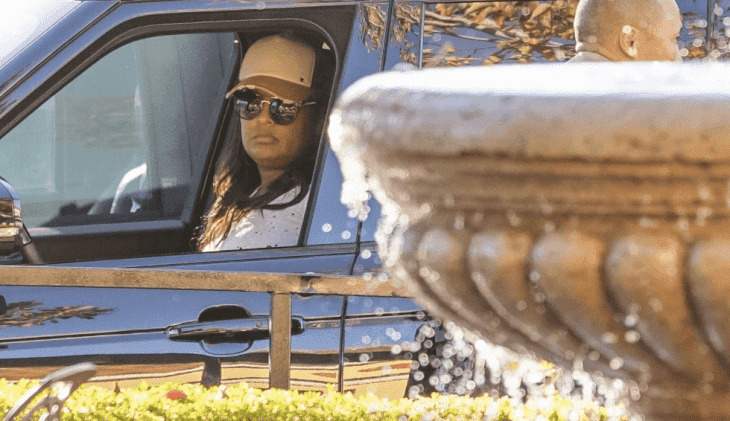 Ali eventually released a statement about the incident. She took to Instagram to share her side of the story and reassure worried fans.
She wrote, "As was reported, I was involved in a minor parking lot accident yesterday. I am okay, and am praying that the elderly gentlemen who was walking behind my car as I was backing up is okay."
The morning before the accident she posted a throwback photo of herself and her late famous father, renowned boxer Muhammad Ali, on Instagram on the morning before the accident.
The captionless snap shows the two at training in a boxing gym. The athlete-turned-host and cookbook author disclosed in 2016 that she has an extremely close bond with her dad.
"My father and I had a special connection. We all had a connection with our father, but mine, unlike any other, because we both did the same thing. We've both been hit upside the head and hit some people upside the head, and it's a whole different thing. We've bumped heads over the years. But at the same time, we had so much respect for one another, and as I said, that's something I'll cherish and always respect with my father." revealed Laila
An elderly man was sent to the hospital after Laila Ali accidentally hit him with her SUV. https://t.co/tWRgdPDFkZ

— Us Weekly (@usweekly) December 5, 2018
It's not the first time she's posted a tribute to her dad. She once posted a bunch of adorable photographs of her childhood-self together with her dad.