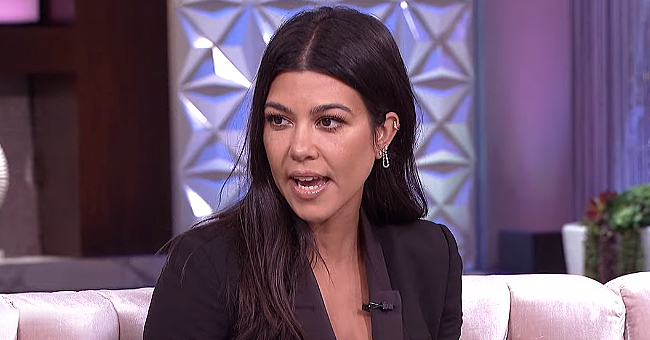 Youtube/The Real Daytime
KUWTK Star Kourtney K Defends Her Parenting After Backlash Following Nanny Scratching Incident
There is war inside the Kardashian clan over Kourtney's parenting style.
After the recent scandal which involved one of Kourtney Kardashian's nannies resigning after being scratched by one of the children, it looks like the conflict has escalated inside the family.
To Kourtney's indignation, her mom's boyfriend Corey Gamble told her that he would react if her daughter were to scratch him.
Twitter slammed Kourtney over the "spanking" argument.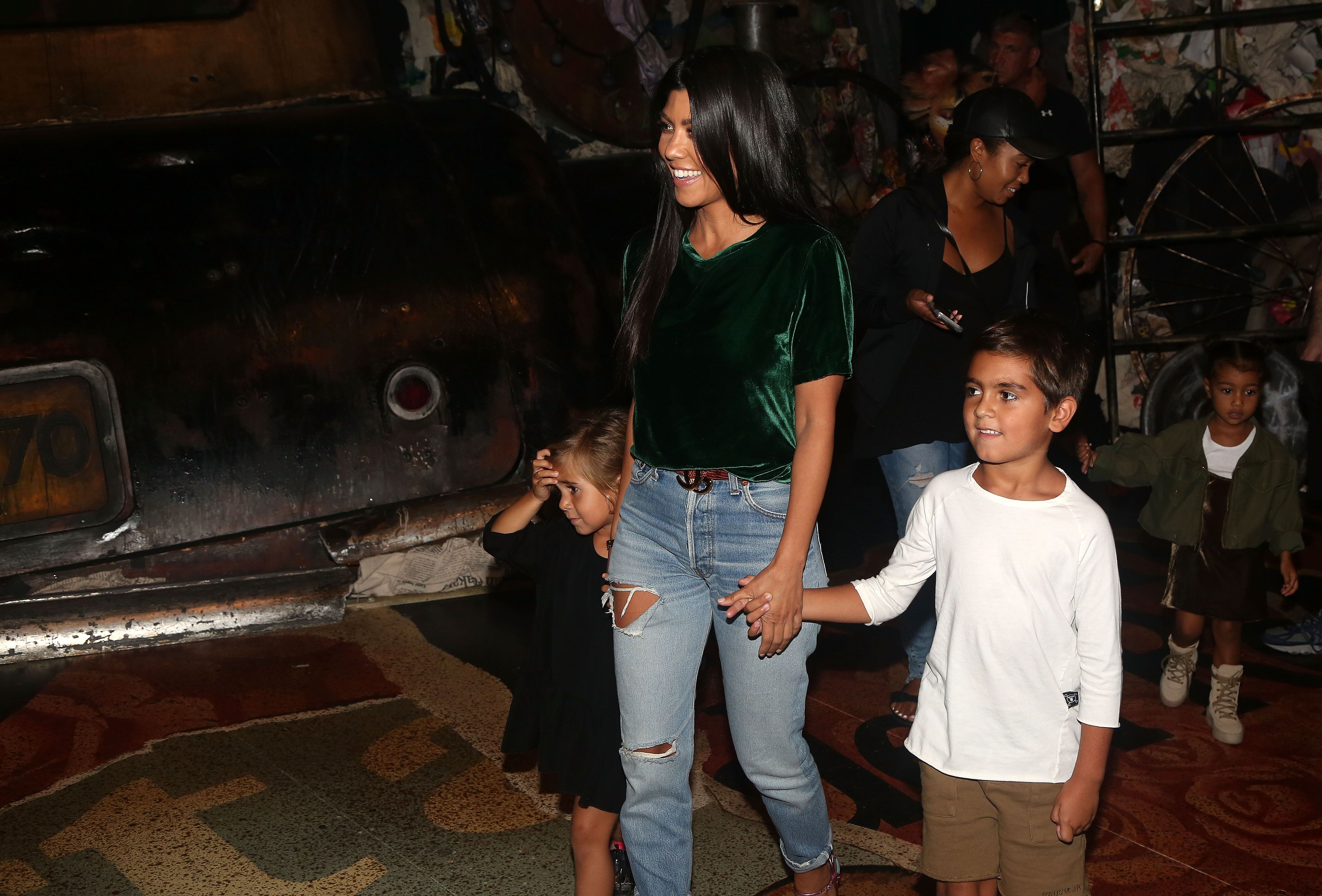 Kourtney Kardashian with her children, Penelope and Mason/ Source: Getty Images
SPARE THE ROD OR SPANK THE CHILD?
Gamble told Kourtney that if her daughter Penelope was ever aggressive with him as she'd been with her nanny, that he would spank her.
Kourtney, who shares three children, Mason, 9, Penelope, 7, and Reign, 4 with ex-boyfriend Scott Disick, reacted to Gamble's assertion with anger.
"When children are hurting or frustrated, the answer is not to physically hurt them," she said.
KARDASHIAN MOMS ADMIT THEIR CHILDREN HAVE BEEN AGGRESSIVE WITH NANNIES
Both Kim and Kourtney have admitted in the past that their children have acted out, lashing out physically against their nannies, and attribute their behavior to being "hurt and frustrated."
KOURTNEY DOES NOT SPECIFY "CONSEQUENCES"
Kourtney told Gamble in no uncertain terms that she would not tolerate physical chastisement of her children, and said she had her own way of disciplining them, though she did not specify her methods.
"I am very proud of my kids and being a parent isn't always easy, but we do have consequences that don't involve physical harm," she said.
TWITTER SLAMS KOURTNEY OVER "SPANKING" ARGUMENT
But not everyone agreed with the reality star, and hundreds of comments on Twitter slammed Kourtney over the spanking issue.
"Well, watching the episode. Your kids were hitting you, wanting to fight other kids and telling you what and when to do it ... they obviously need more discipline then you are giving them." commented @summerlee72
Another fan spoke openly of future problems if Kourtney doesn't get her kids in check.
"Not trying to be the parent shamer or a judgy person but you need to get your kids in check now & take it serious now before they older because it only gets worse @kourtneykardash #justsaying," said @luvkardashjennx
Another comment agreed in principle that spanking is wrong, but added:
"True but kids don't usually listen to words they listen to actions," wrote @jesj33s.
Hopefully, Kourtney and Scott will be able to get the message across to their children that it is not ok to hurt other people just because they're angry or frustrated. For their own sakes.
THE NANNY'S STORY
Being a nanny to a celebrity surely brings a lot of perks, including a fat paycheck, vacations in luxurious resorts...
But the packet also includes a non-disclosure agreement signed at the time of employment, so the true story behind Kourtney Kardashian's nanny's leaving may never be told.
All that is known is that the nanny quit after she was scratched by Kourtney's 7-year-old daughter Penelope, reportedly during a tantrum.
And that little incident has turned into a raging scandal and even brought dissension into the family.
Please fill in your e-mail so we can share with you our top stories!