'View' Co-Hosts Congratulate Barbara Walters on Her 90th Birthday
Barbara Walters got celebrated by the past and present hosts of "The View," as she turns 90. They had nothing but beautiful things to say about her.
Barbara Walters is 90! The veteran broadcaster is celebrating nine decades on earth, and those whose lives she impacted took time to congratulate her on the milestone.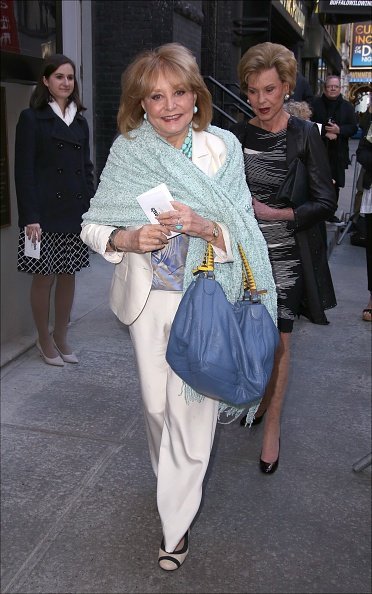 THE ONE AND ONLY BARBARA WALTERS
ABC shared a video on Twitter which it captioned:
"Happy birthday to the one, and only @BarbaraWalters."
In the video, the present hosts of the "The View," the daytime talk show created by the celebrant, wished Walters a "Happy Birthday," before getting into the "Hot Topic," Segment.
Whoopi Goldberg, joined by Joy Behar, Sunny Hosting, Meghan McCain, and Abby Huntsman lead the charge, saying:
"Happy Birthday to the reason we are all sitting at this "Hot Topic" table today. The one, and only Barbara Walters."
Happy birthday to the one and only @barbarajwalters! ❤️ pic.twitter.com/lS2vBEpYXn

— The View (@TheView) September 25, 2019
Goldberg jokingly added:
"Happy Birthday, Barbara, thanks for the gig."
WALTERS IS A FRIEND AND MENTOR
Walters started "The View," in '97 with Star Jones, Debbie Matenopoulos, and Meredith Vicera. Over the years, many have come and gone from the anchors' table.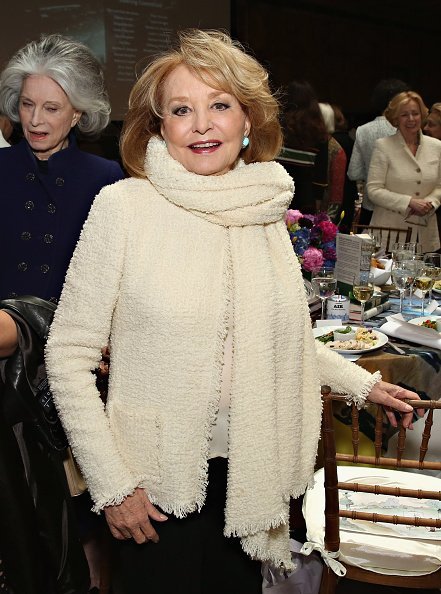 One of those women, Elizabeth Hasselback, wrote a lengthy tribute to the TV personality on Instagram.
Hasselback, who left "The View" after ten years in 2013, for "Fox and Friends," wrote about her gratitude for the things she learned when she worked on the talk show, and Walter's impact in her life.
She wrote:
"Today, I'm thankful that I got to sit next to Barbara Walters, my friend, and mentor for 10 out of her 90 years."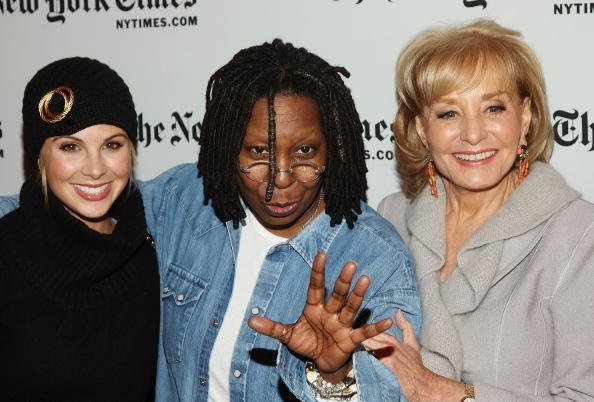 The TV personality wrote that the celebrant gave everyone a chance, and described her as the:
 "The most curious woman I know."
BUT NOT TO EVERYONE
Hasselback recalled when she asked Walters to fire her on live TV, saying:
"Thank you for not firing me when I was pregnant and hormonal, and [while] defending the life of the unborn, in the heat of the moment I asked to be fired if I could not be a voice for the voiceless."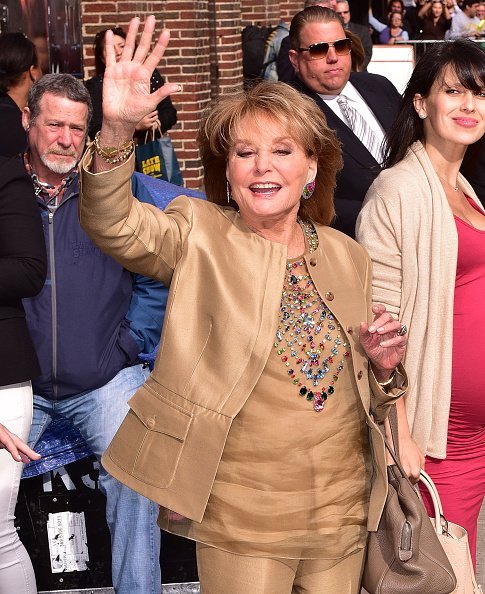 Despite the excellent relationship between the two women, Walters did not have that with every host that has graced "The View," table.
In the book, "Ladies Who Punch: The Explosive Inside Story of The View," the writer Ramin Sotoodeh, wrote that the TV personality once threatened to quit the show if Rosie O'Donnell got rehired.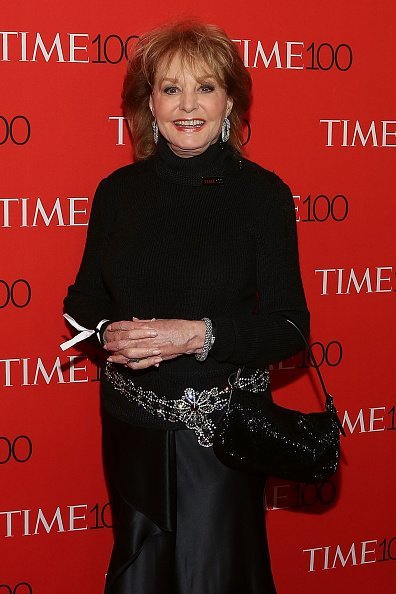 O'Donnell was on the show for one season in 2006 and didn't get along with Walters. ABC listened to the latter, and the former didn't return.
However, the good times, and memories, outweighs the bad, and that's what those who love Walters, are celebrating.