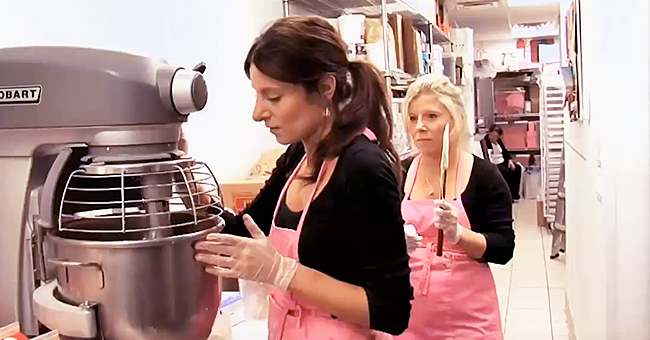 Youtube/TLC
Take a Peek at Lives of 'DC Cupcakes' Stars Katherine & Sophie After the Show Ended
When "DC Cupcakes" first aired on TLC, it showcased what can happen when one follows their passion in life. Since then, sisters Sophie and Katherine allowed their love for cupcakes to shape their lives and success.
Katherine and Sophie shared a lifelong dream of opening a bakery. Having built successful careers in finance and fashion, the sisters decided to take the leap and traded their high-powered lives for the wonder that is cupcakes.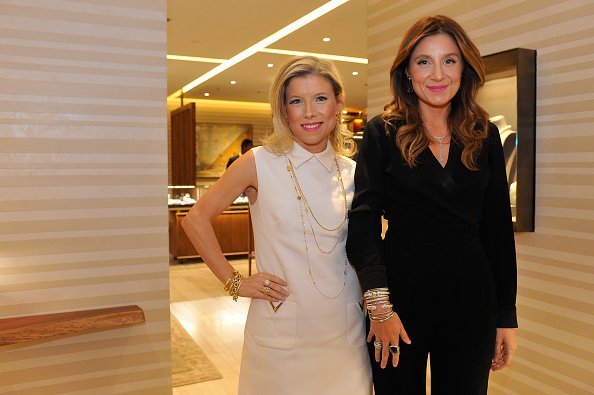 Sophie LaMontagne and Katherine Berman appear at the Grand Opening of The David Yurman Boutique At CityCenter DC Hosted by Katherine Berman And Sophie LaMontagne Benefitting The Hope For Henry Foundation on December 8, 2015, in Washington, DC. | Source: Getty Images.
Armed with their life savings, family support, and their grandmother's trusted recipes, Sophie and Katherine opened Georgetown Cupcake in 2008 on Valentine's Day.
'DC CUPCAKES'
The shop became an immediate hit and grew to the point where it sells more than 5,000 cupcakes each day. "DC Cupcakes" follows sisters Katherine and Sophie as they navigate the ups and downs of building an ever-expanding bakery.
During the show's three seasons, viewers got a peek into their fast-paced environment as the two sisters handled everything from the baking to marketing and securing large projects.
The staff that works for this dynamic duo, are as colorful as their creations. With a small working environment and high volume output, everything baking there is not always sweet.
However, one thing has always remained a constant, Katherine and Sophie are as inseparable as they seem on their television show.
KATHERINE KALLINIS BERMAN
The duo works together, shop, attend charity events, and spent practically all their free time together at Katherine's house in Bethesda.
When at home the world of cupcakes is not left at the bakery, instead, that is actually where the magic happens - in Katherine's kitchen where the sisters come up with their amazing recipes, including Brown Sugar Chocolate Chip, Gluten-Free Vanilla, and Butterscotch Waffle Cone.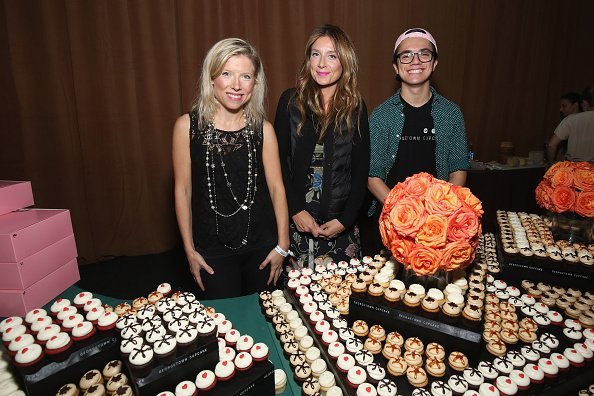 Sophie LaMontagne and Katherine Berman attends City Harvest's 21st Annual Bid Against Hunger at Pier 36 on October 7, 2015, in New York City. | Source: Getty Images.
"We do eat cupcakes here – A LOT," Katherine said. "And we're always baking with my daughter and my mom."
Their mother, Elaine also lives with Katherine and is her daughter, Isa with husband Ben Berman's "Granny-Nanny," while she also helps her daughters with their successful business.
Katherine married her husband, Ben Berman on September 17, 2011, but not without making headlines first. Her Vera Wang wedding gown decided breathing is optional, which caused Katherine to pass out.
Not letting it keep her from wedding the man of her dreams, Katherine walked down the aisle with her gown partially unzipped.
The wedding drama later made it onto their show which aired in November 2011, on TLC, luckily so did Sophie's surprise wedding "cake."
Sophie surprised the bride with a cupcake tower that stood nine feet tall and featured 5,000 Georgetown Cupcakes frosted with mouthwatering champagne buttercream, fondant roses, and edible pearls.
The couple welcomed their first child when Katherine gave birth to Isa on February 19, 2013, at Sibley Memorial Hospital in Washington and felt "over the moon and so excited" at her arrival.
Besides her weakness for cupcakes, Katherine also has one for Jimmy Choos and Louboutins and collects Hermès pillows and blankets she scatters throughout her house.
SOPHIE KALLINIS LAMONTAGNE
Sophie attributes their success with the bakery to two things; their ability to adapt, and a favorable post by a food critic shortly after they opened in 2008.
Even though the duo had carefully worked out a business plan, it flew out the window on their first day of business. Having thought it would be "a quiet, neighborhood Georgetown bakery," they quickly found themselves in a jam when customers came in demanding cupcakes then and there.
"It would have been very easy for us to say, 'You know what, actually you have to go fill out this form and come back later,' but instead of doing that, we actually listened to what our customers were telling us and we changed the way we did business," she said.
What really gave the business a boost, is when a food critic for the Washington Post wrote a story about Georgetown Cupcakes.
"Frank Bruni, who was the food critic at The New York Times, he had come in, and he wrote a piece for The New York Times's Diners Blog, and that really put us on the scene," Sophie added.
The sisters have since expanded their franchise to other major cities in the US, including Altlanta, Los Angeles, New York, and Boston.
Sophie appeared on television often after "DC Cupcakes" went off the air in 2013. She guest starred on several episodes of the 2014 series "Steve Harvey" and "Home & Family," and popped up in "The Meredith Vieira Show" in 2015. Sophie most recently starred in the television show "Harry," in 2017.
Being surrounded by delectable cupcakes people wait in line for a half an hour just to try, came at a weighty cost to the sisters as their waistlines grew with the success of their business.
They decided to shed the pounds and started eating smaller portions combined with six miles of walking five days a week.
Having found an excercise recipe that works for them, Sophie and Katherine often walk together and binge-watch their favorite series, like "Big Little Lies," Friday Night Lights," and "House of Cards."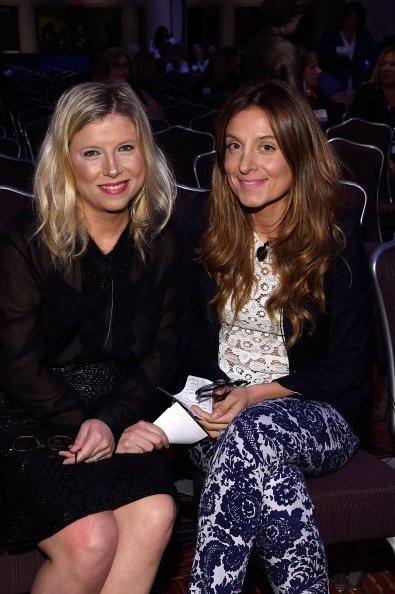 Sophie Kallinis Lamontagne and Katherine Kallinis Berman appear at the 2014 Women in Cable Telecommunications Leadership Conference on September 16, 2014, in New York City. | Source: Getty Images.
Within 9 months in 2015, the sisters lost 100 pounds between them and kept their goal weight since. Katherine advises against excessive snacking and late night eating, and the pair continue to walk at least three miles at a time about twice a week.
"Friday Night Lights came out in 2007 or 2008, so I completely missed the whole series because I was so engrossed in launching our business," Katherine said. "I'm a huge fan of Kyle Chandler [AKA Coach Taylor], so I watched it, got hooked, and got Sophie hooked too. We'd watch and wouldn't want to stop walking!"
If all the sweetness inspired people to try and perfect their cupcake baking skills before Christmas, all they need is the ideal recipe for creating cupcakes teeming with chocolaty holiday cheer.
Thankfully, a cookery blogger shared a mouthwatering-looking recipe for preparing mini Christmas cupcake treats.
Please fill in your e-mail so we can share with you our top stories!