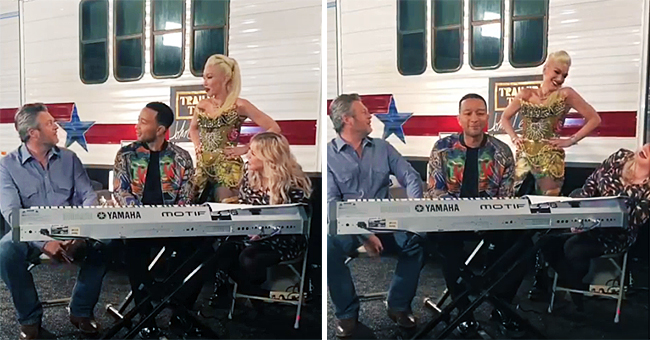 instagram.com/johnlegend
'Voice' Coach John Legend Asks Blake Shelton If He's 'Popped the Question' to Gwen Stefani
John Legend put his colleague, Blake Shelton on the spot on his hilarious episode of #TrailerTalk.
Season 17 of "The Voice" has already started with a bang all thanks to coach John Legend.
With the show back in action after its season premiere on Monday, John Legend decided it was time also to revive his famous talk show, #TrailerTalk.
The "All of Me" crooner took to Instagram to debut the first episode of the talk show and all of his fellow judges joined him, as reported by PEOPLE.
Legend wrote in the caption of the video:
"With #TheVoice back in action, so is season 2 of #TrailerTalk! Tonight I have my fellow coaches @blakeshelton, @kellyclarkson, and @gwenstefani!"
The 8-minute-plus clip began with Legend introducing his colleagues, with Gwen Stefani coming in last, after which he got straight to causing some trouble.
To introduce Stefani, Legend teased saying:
"In case you don't know, Blake Shelton has taken a lover, and she is a fantastic artist. She was a former coach on The Voice, and she is back!"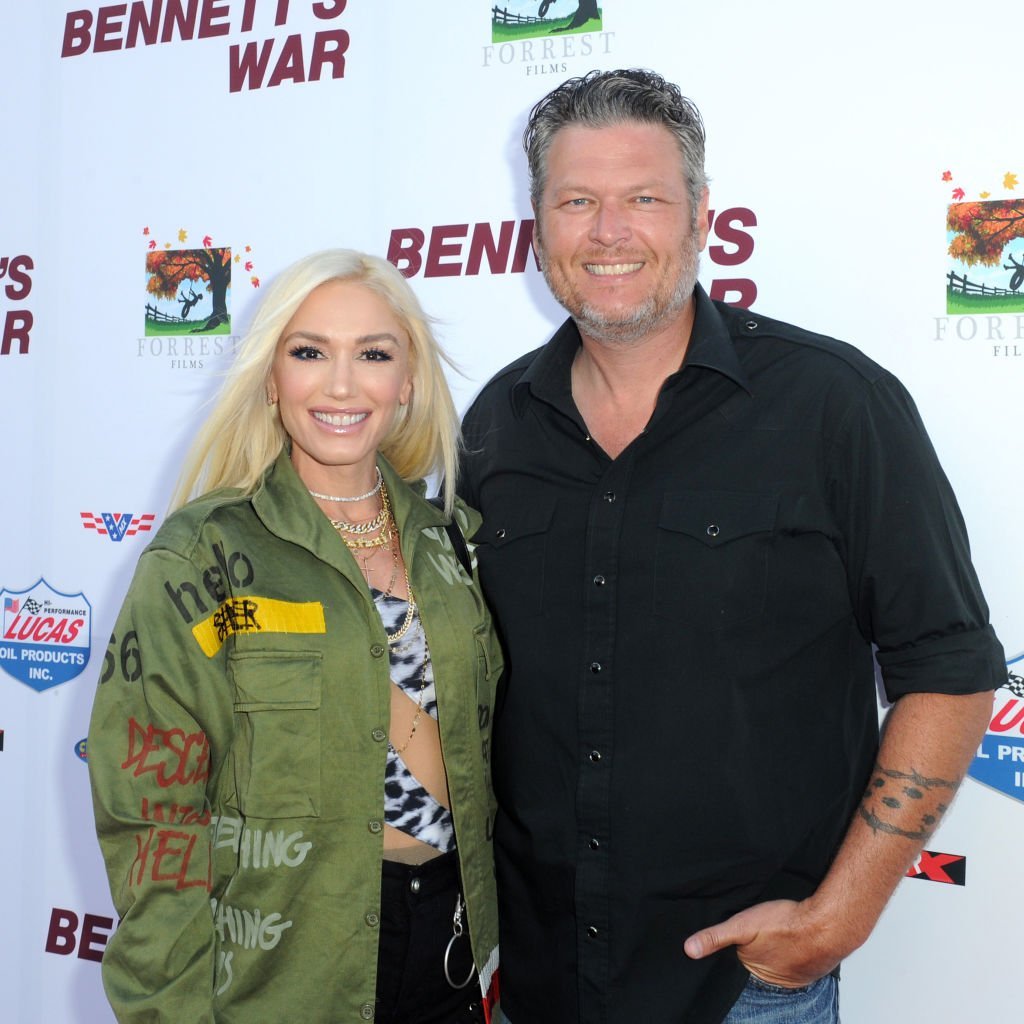 Gwen Stefani and Blake Shelton at "Bennett's War" Los Angeles Premiere. | Source: Getty Images
After Gwen gushed about how glad she was to be back on the show, the father-of-two got right to it.
He mentioned that he had been privy to rumors that Blake and Gwen were getting married and out the country singer on the spot, asking if he had popped the question.
Neither Shelton nor Stefani gave an answer, but the country singer teased saying "I could do that now" and leaned back to act like he was about to get down on one knee.
This resulted in the other judges screaming in excitement, including Gwen before Blake pulled back in laughter.
Gwen returned to show as a replacement for Adam Levine, who left after the sixteenth season.
As revealed by Entertainment Tonight, the "Hollaback" crooner was super excited to return and showed it with a teaser clip on Twitter.
The video, which showed the different coaches having fun, had John once again teasing the couple.
"I'm very excited to see America's favorite couple fight it out, he said at one point."
Gwen seemed to have taken John up on his offer as another scene showed her blocking her boyfriend of almost four years and dancing in victory.
There is no doubt that this season of "The Voice" will have fans enchanted!
Please fill in your e-mail so we can share with you our top stories!