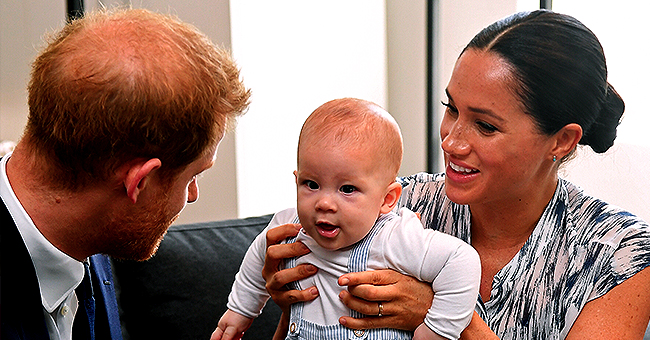 Getty images
Meghan Markle Calls Baby Archie 'Old Soul' as He Meets Archbishop Tutu on South Africa Royal Tour
The Duke and Duchess of Sussex seem to be enjoying their parenthood, and while on tour in Africa, the duo has stopped at nothing to share their experience with the locals. While Meghan calls her 5-month-old an "old soul," his dad details his progress as an infant.
Prince Harry and his 38-year-old wife are currently in South Africa, dispensing their royal duties.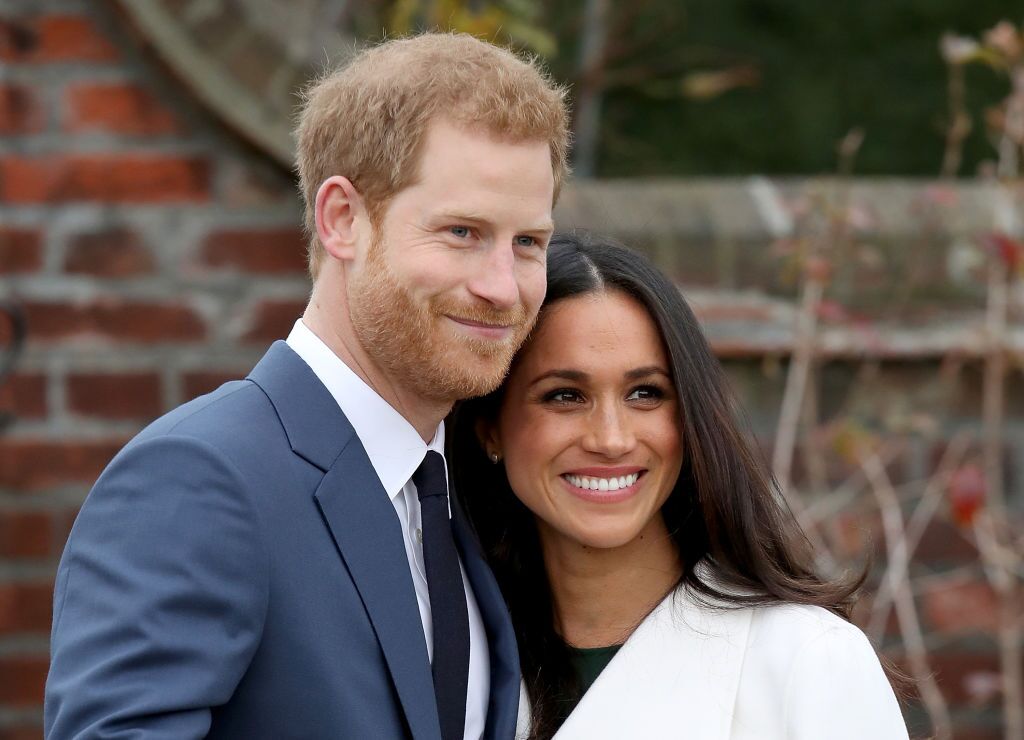 Prince Harry and actress Meghan Markle during an official photocall to announce their engagement at The Sunken Gardens at Kensington Palace on November 27, 2017 in London, England | Photo: Getty Images
While on their third outing, which is Archie's first since their arrival in the country, the royals opened up about the incredible stunts Archibald Mountbatten Windsor pulls as he grows older.
ARCHIE'S FIRST OUTING
The visitation was to a notable activist and cleric, Archbishop Desmond Tutu in his Foundation, the "Tutu Foundation," in Cape Town.
Prince Harry's little boy wore adorable grins from time to time, as he enjoyed his mother's embrace. The proud father then blurted out how playful he can be, revealing to the hosts that he practices standing. In his words:
"He constantly wants to stand."
Harry was not the only one to pass a compliment about his son; his wife also confirmed that her 5-month-old seems to be growing very fast. She said he loves "exploring" and that "He's an Old soul."
It seemed that the couple enjoyed their visit, as the royal social media page featured a picture of the Archbishop planting a kiss on the infant's face. The caption verified that their hosts were kind and made them comfortable. The post read:
"Thank you, Archbishop Tutu, for your incredibly warm hospitality, Archie loved meeting you!."
This is not the first time that the parents would be passing comments about their son. During the couple's second outing, fans asked about the whereabouts of their son, and Prince Harry was quick to mention that he was resting after a long and tiring trip.
PARENTHOOD FOR THE ROYALS
While both parents try to express their son's characteristics, they also commend each other; even though they have a nanny constantly watching over their son, they pay attention to him as much as they can.
During an afternoon tea in Nyanga with some locals, the manager of an NGO group Ash Heese mentioned that Meghan referred to her husband as the best dad earlier, while Prince Harry chipped in and claimed that his wife is the best mom.
Apart from identifying the developmental stages of their infant, Meghan also stated that her baby prefers the gathering of women to men and that she nicknamed him "Bubba." Bubba appeared to be interested in Thandeka Tutu, the Archbishop's daughter, the young chap drooled as she played with him.
The family seems at home even though they are away from home, and are not bothered about revealing details concerning their son.
Please fill in your e-mail so we can share with you our top stories!