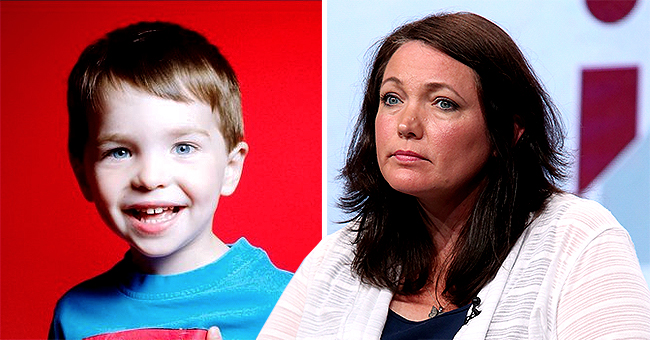 twitter.com/NicoleHockley // GettyImages
Sandy Hook Victim's Mom Nicole Hockley Pays Emotional Tribute to Her Son Dylan's Memory

Nicole Hockley penned a heartbreaking message about her son, Dylan, who was a Sandy Hook victim "2,474 days" ago: "He was only in my life for 2,473 days."
Nicole Hockley was among the parents who lost a child during the terrible Sandy Hook school shooting on December 14, 2012. His son, Dylan, along with 21 other students were killed during the tragic day.
The mom penned a heartbreaking thread on Twitter, remembering her son after years of being gone. The first post came alongside a photo of Dylan wearing a Superman shirt.
She initially feared the day that his memory would fade, given that his days gone out-numbered his days alive. However, the fear has left as she has "forgotten nothing."
"My son lives on in my heart, in my soul, in the memories of our family and friends and in the work of me and his Daddy," she bravely wrote.
The post quickly gained attention and attracted Twitter users to sympathize and share their positivity with Hockley and her family. The victim's mom remained open about how the unfortunate incident changed her family.
She also became one of the founding members of Sandy Hook Promise, which hopes to prevent "shootings, violence, and other harmful acts in school."
Rep. Eric Swalwell, D-Calif., who highlighted the need to stop gun violence during his presidential bid, were among the thousands who took notice of Hockley's post.
"I bet those were the best 2,473 days of your life," he said. "We will never forget the Dylan you've shared with us or the courage you show every single day to make sure one day, no mother will have to ever experience this."
"The Real" co-host, Tamera Mowry, recently also broke to tears while remembering the Sandy Hook incident as her niece died in a mass shooting as well.
Her 18-year-old niece, Alaina Housley, was among the 12 victims shot at the Borderline Bar & Grill in Thousand Oaks, on November 2018. Mowry pointed out that nothing has changed since the two shootings.
Please fill in your e-mail so we can share with you our top stories!