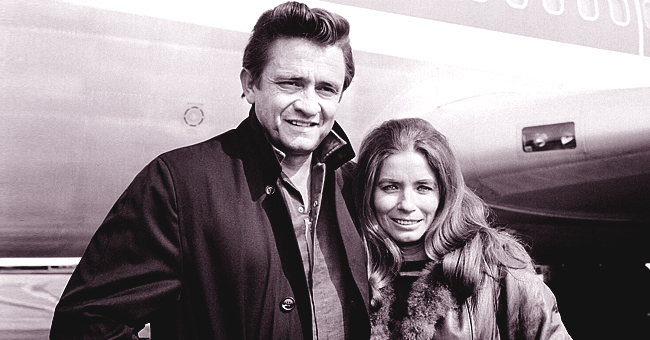 Getty Images
Johnny Cash and June Carter: Touching Story behind One of Country Music's Most Famous Romances
Johnny Cash and June Carter's love story was one to be remembered in the music industry for they've endured endless challenges that got in between their relationship but allowed love to prevail.
Johnny Cash and June Carter met backstage after his debut performance at the Grand Ole Opry with his band. There, Carter, who was still married to Carl Smith, was tuning her guitar before meeting the singer.
"I've always wanted to meet you," Cash said. "I feel like I know you already," Carter replied.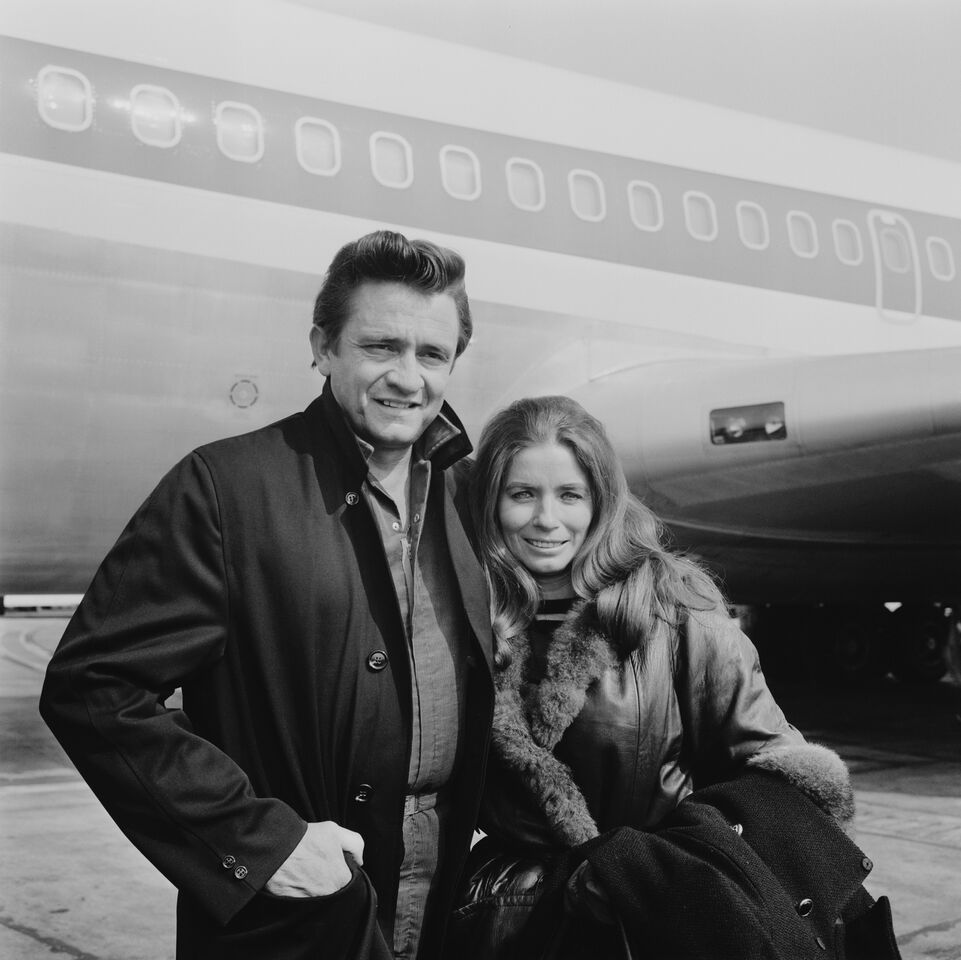 Johnny Cash and June Carter arrive at Heathrow Airport. | Source: Getty Images
It didn't take long before Carter, and her then-husband separated, but their love story didn't start yet. She went on to marry police officer Edwin Nix, with whom she had a daughter with.
Although Cash and Carter were both married, they remained good friends who went on tour together. In 1996, Carter divorced her husband, and the following year, Cash did the same.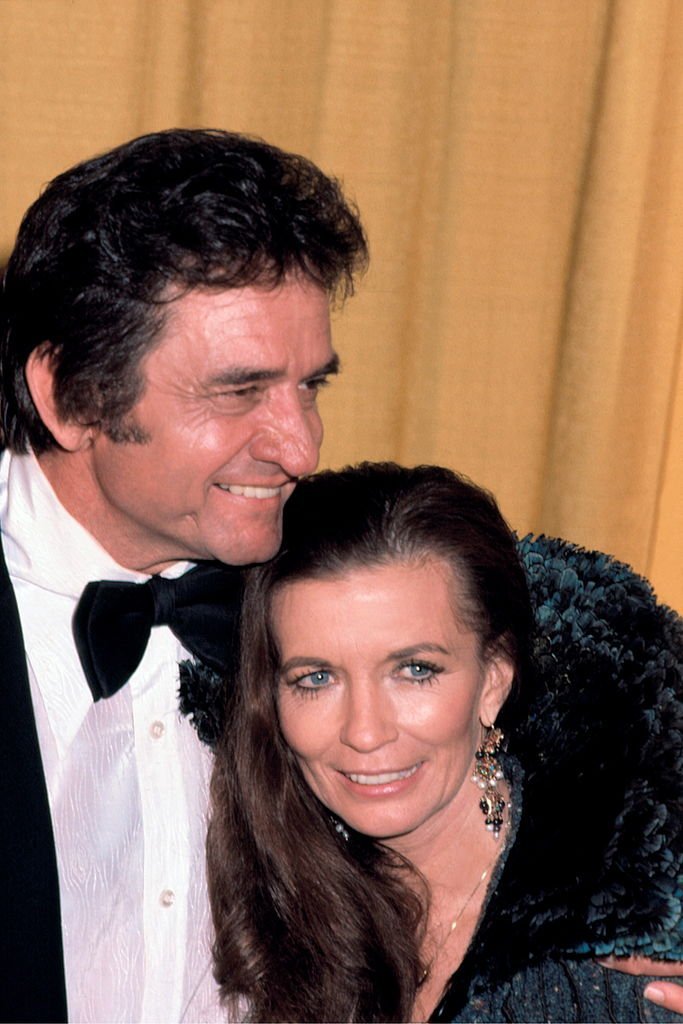 Johnny Cash and June Carter smile for a portrait photo. | Source: Getty Images
GETTING MARRIED
In 1968, the country stars decided to get married -- 12 years after the first time they met. They knew that their romance came at the wrong time, yet they still took a chance on love.
"I never talked much about how I fell in love with John," Carter told the Rolling Stone. "It was not a convenient time for me to fall in love with him, and it wasn't a convenient time for him to fall in love with me. I was frightened of his way of life."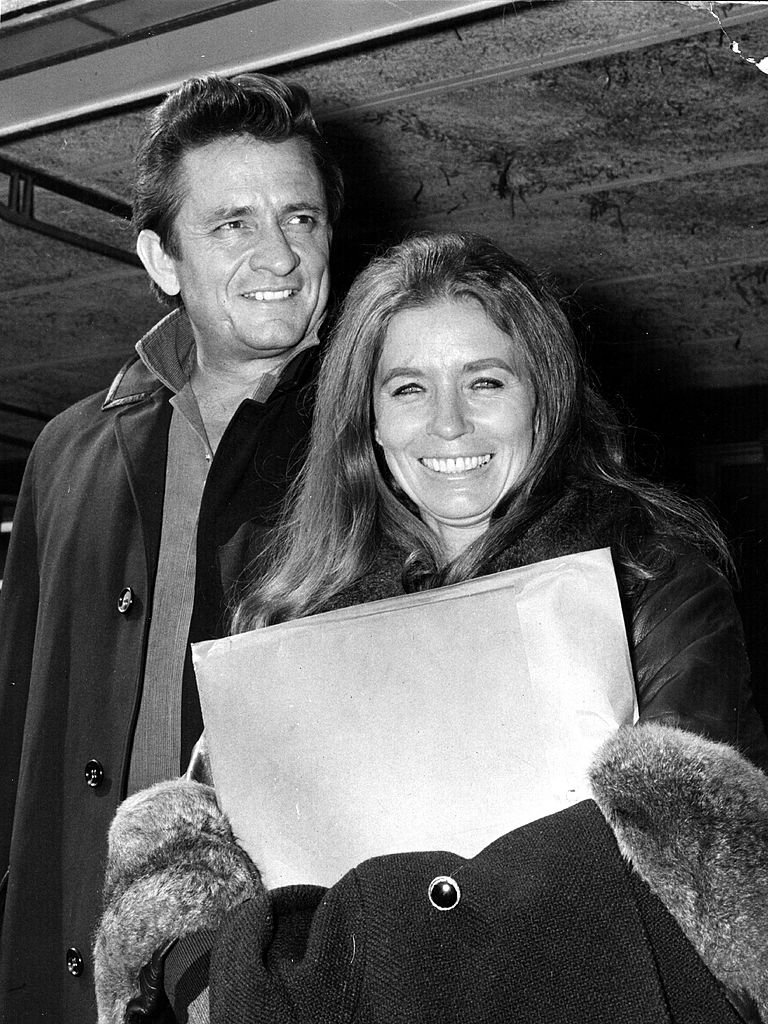 Johnny Cash and June Carter arrive at Heathrow Airport. | Source: Getty Images
Cash proposed to Carter before 7,000 people who watched their show at the London Ice House. Weeks later, they officially said their "I do's." In 1970, the couple welcomed their first and only son, John Carter Cash.
ADDICTION PROBLEMS
It was no secret that Cash battled addiction problems with drugs and alcohol, which impacted both his marriage and career. There were instances where he would randomly skip concerts and others where he got in trouble with the law.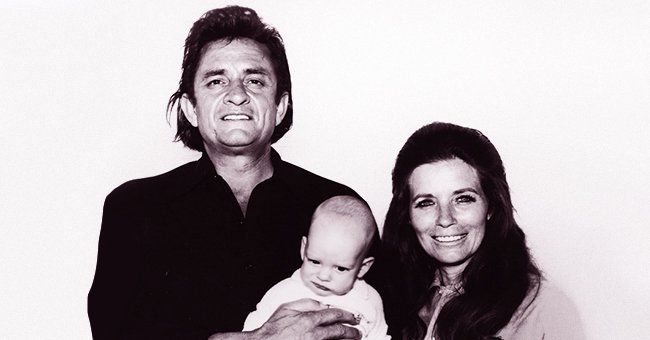 Johnny Cash and June Carter's portrait with their son. | Source: Getty Images
However, Carter, who herself battled her own demons, stood by Cash and helped him control and eventually stop his habits. He once wrote to his wife:
"You still fascinate and inspire me. You influence me for the better. You're the object of my desire, the #1 Earthly reason for my existence," Cash wrote to his wife. "We got old and got used to each other. We think alike. We read each other's minds."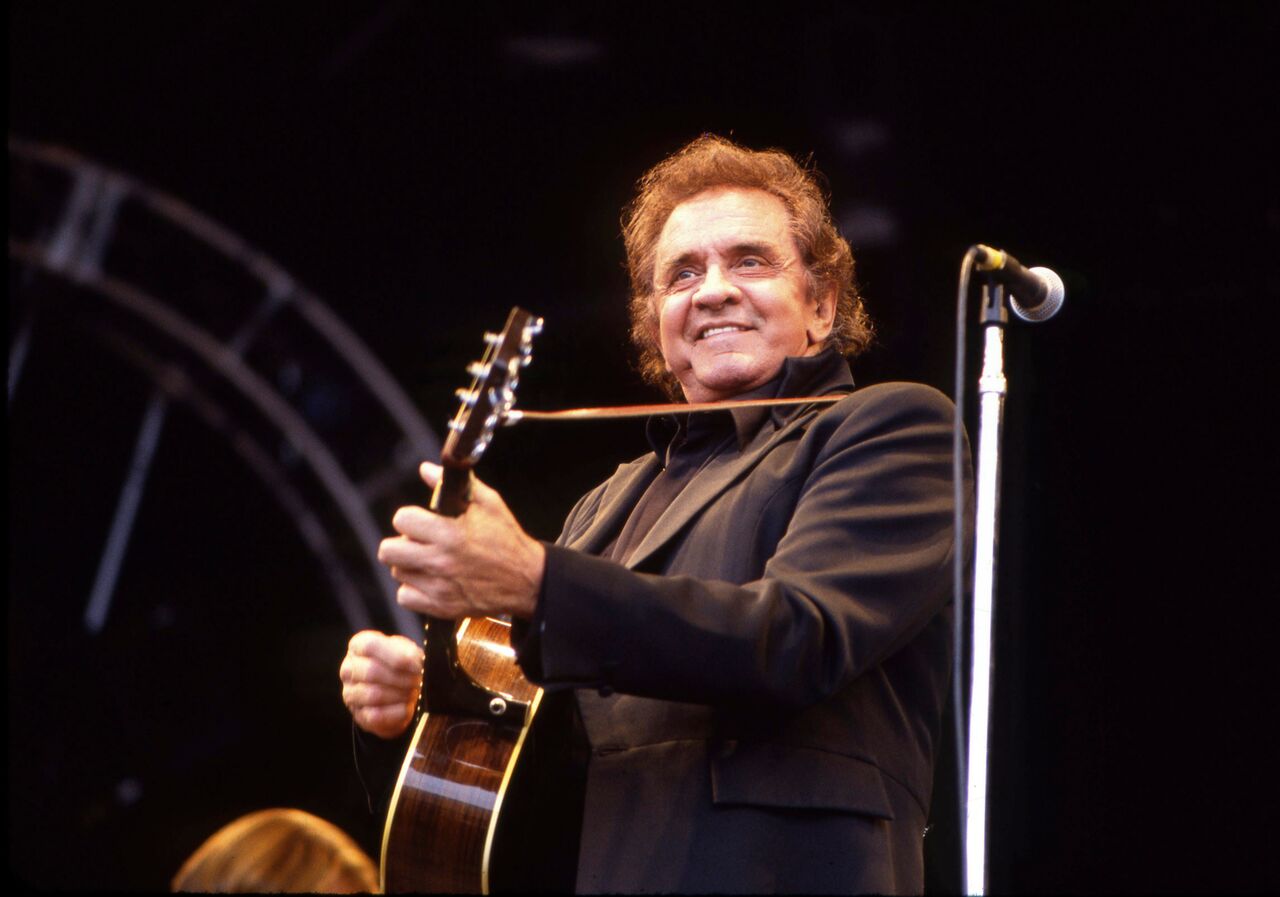 Johnny Cash attends the Johnny Cash Glastonbury Festival. | Source: Getty Images
TIL DEATH DO US PART
The iconic couple remained married until their last days on earth. Carter died in May 2003, while her husband followed four months after. They left a legacy in the music industry and through their grandson, Thomas Gabriel.
Gabriel, who would go on tour with Cash, followed his grandfather's footsteps in the industry. At the young age of 11, he already knew how to play the guitar, and by 21, was writing and recording songs.
Please fill in your e-mail so we can share with you our top stories!