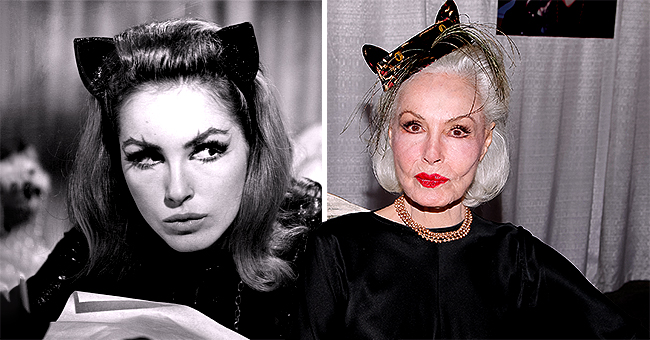 Wikipedia // GettyImages
Little Known Facts about Julie Newmar, the First Catwoman

So many years after portraying the famous comic villain in the "Batman" TV series from the sixties, she remains the indisputable first and greatest Catwoman, but there is so much more to her than that role.
86-year-old actress and dancer (among many other things) Julie Newmar, was born Julia Chalene Newmeyer in 1933 at the city of Los Angeles, to parents Don and Helen, and she showed an interest in the performing arts from an early age.
Newmar has tried and succeeded in many projects before and after landing the role of Catwoman on "Batman," but she is still mostly recognized for her iconic performance in the only 13 episodes on which she appeared from 1966 to 1967.
Let's go through some lesser-known facts about this talented and beautiful woman.
AHEAD OF HER TIME
The star used her real last name until 1957, when she opted for the shorter Newmar that she is still known by today, but before that she made history in Hollywood with a very risqué onscreen performance.
It was in 1953, when Newmar had a brief but unforgettable appearance on the film "Serpent of the Nile," on which she executed a sensual dance for actor Raymond Burr wearing little clothes and covered in gold paint.
Newmar's "Gilded Girl" came ten years before the James Bond film "Goldfinger," known for its legendary scene with actress Shirley Eaton completely covered in gold, even though the latter is way better known nowadays.
HER FIRST LEAD IN A TV SERIES
Shortly before "Batman," Newmar had her breakthrough role as a TV lead playing attractive undercover robot Rhoda Miller in "My Living Doll." The show wasn't much of a success but it gave Newmar a priceless exposure that served her well.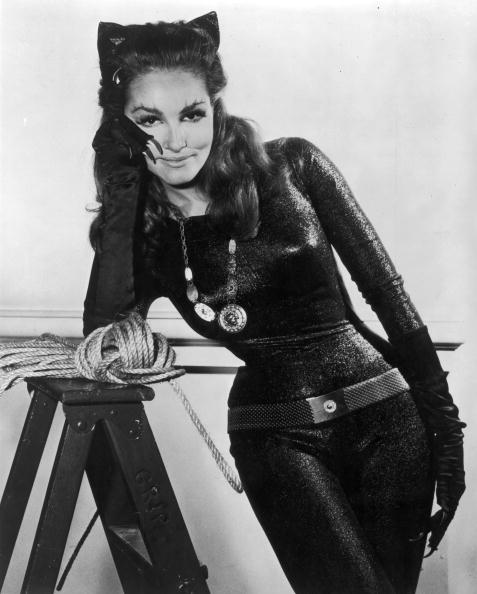 Julie Newmar as Catwoman. I Image: Getty Images.
The series ran for one season from 1964 to 1965, and Newmar appeared in a total 26 episodes. Unfortunately, all the 35mm negatives of the show's footage were destroyed in 1994 because of the Northridge earthquake.
Only 11 episodes of "My Living Doll" can be watched today in DVD, after producers collected pieces from collector's 16mm copies for fans to enjoy decades after its original release.
SHE WASN'T THE ONLY CATWOMAN ON THE SERIES
While she is undisputable the original Catwoman, there were times when she wasn't able to give life to the character because of scheduling conflicts, and other actresses had to fill in for her.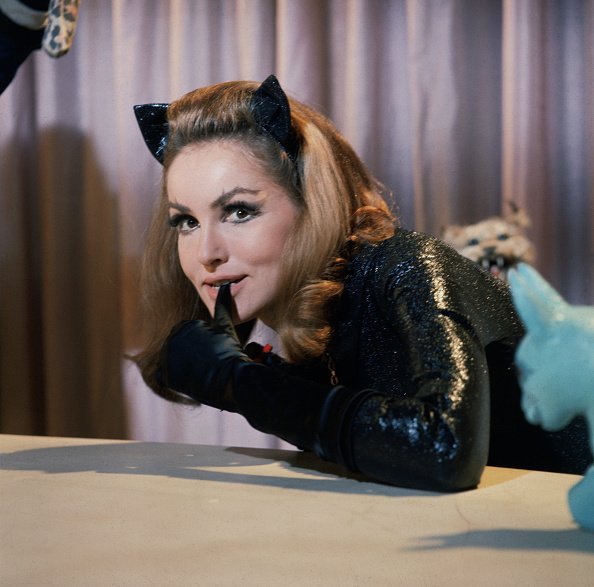 Julie Newmar as Catwoman. I Image: Getty Images.
Newmar played the role for the first two seasons of "Batman," but in 1968, she was busy acting in the Western "Mackenna's Gold" for the big screen, so she had to be replaced by Eartha Kitt for the third and final season of the series.
Before that, in 1966, Newmar also missed the opportunity to play Catwoman on the "Batman" theatrical feature due to being signed on to shoot the film "Monsieur Lecoq" in the UK at the time. Lee Meriwether replaced her.
CAMEOS AND OTHER VENTURES
Following her work in "Batman," Newmar remained an instantly recognizable face for US audiences, so it is not surprising that she was invited to make numerous cameos on cult series like "Star Trek" (1967) and "Get Smart" (1968).
A nearly 60-year-old Newmar proved to be in great shape beyond looks when she appeared in George Michael's "Too Funky" music video in 1992. In 1995, she played herself on "To Wong Foo Thanks for Everything, Julie Newmar."
And if her prolific acting career wasn't enough legacy, Newmar can call herself an inventor since she holds a patent (US Patent 3914799) on shapewear pantyhose. In 1977, she posed for People magazine wearing only high heels and pantyhose to promote it.
Please fill in your e-mail so we can share with you our top stories!