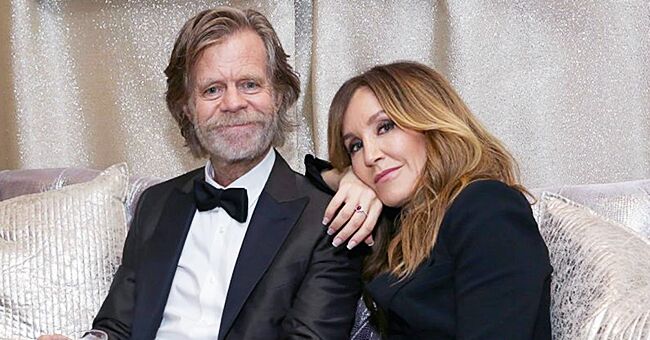 Getty Images
William H. Macy Worried about Felicity Huffman after Sentencing in College Admissions Case: Report
As she nears her two-week prison stay for her role in the college admission scandal, Felicity Huffman's husband, William H. Macy is reportedly concerned with her wellbeing.
Felicity Huffman is expected to start her prison sentence, on October 25 2019, for her role in the college admissions scandal. She will serve two weeks in prison, 250 hours of community service and she has been ordered to pay a fine of $30 000.
The mother of two has admitted to paying a $15 000 bribe to admissions consultant Rick Singer, in order to ensure that a proctor corrected her daughter, Sophia's SAT answers.
According to PEOPLE, her husband, William H. Macy is extremely concerned about her wellbeing. As Huffman prepares to serve out her sentence, a family source says:
"He has seen firsthand how difficult this experience has been on her. He's been extremely supportive and very protective of her all along the way."
Huffman and Macy have been married for over 20 years, throughout her trial he has been a constant presence in the court. Several publications have reported on him holding her hand and rubbing her back, while repeatedly telling her that "it was going to be ok."
Before Huffman's sentencing, Macy wrote a letter to the court he defends his wife's character and parenting skills, he wrote:
"Motherhood has, from the very beginning, frightened Felicity and she has not carried being a mom easily. She's struggled to find the balance between what the experts say and her common sense. But I also want you to know that Felicity has raised two amazing young women."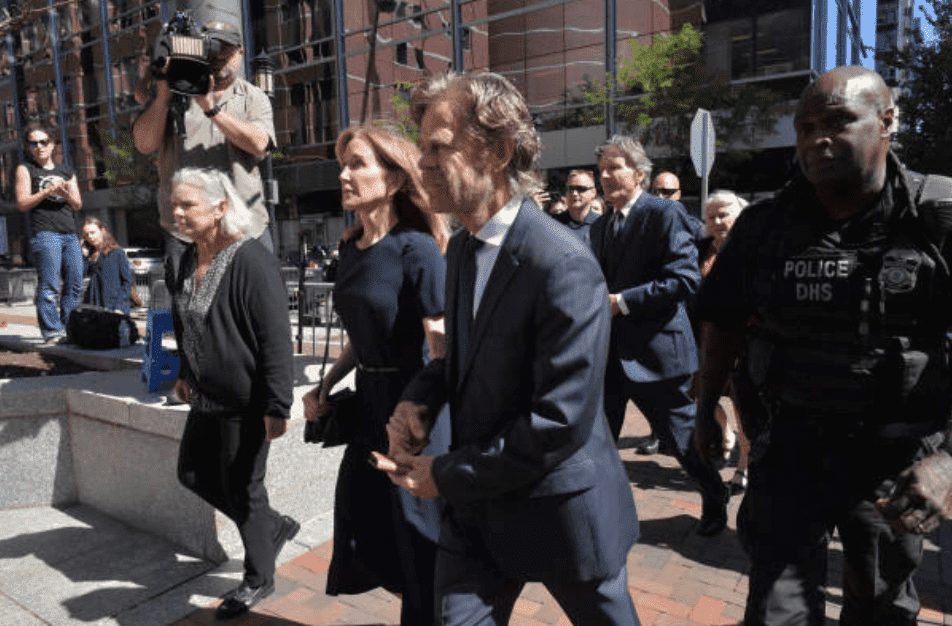 Felicity Huffman and William H. Macy arrive for Huffman's sentencing for her role in the college admissions scandal, at the John Moakley U.S. Courthouse, on September 13, 2019, Boston | Source: Getty Images
It is reported, her attorney has requested that the "Desperate Housewives" actress be housed in a low security correctional centre in Dublin, California. Responding to the news, a fan jokes:
"#FelicityHuffman find my friend robin she's in the same prison!!! She will make sure u get yourself a toothbrush ha ha"
Felicity is one of almost 50 parents who have been identified for paying bribes to admissions consultants in order to get their children admitted to Ivy League colleges.
Her two-week sentence has been considered a light sentence by some commenters who feel her race played a part in the leniency she was granted.
Please fill in your e-mail so we can share with you our top stories!