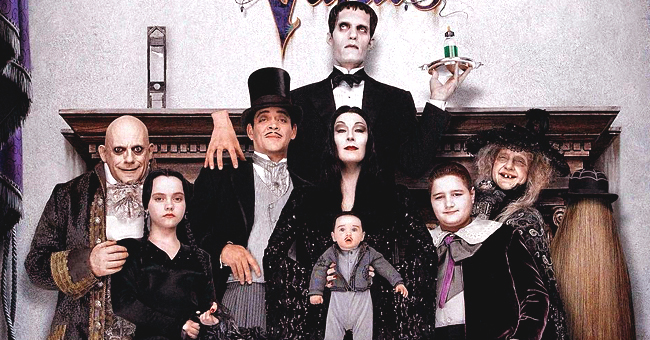 twitter.com/newbeverly
20 Facts about Iconic 'Addams Family Values' Film Even Fans Might Not Know
With Halloween drawing closer, fans of spooky films are also eagerly awaiting the latest version of an old classic, "The Addams Family." However, there are some interesting facts about the original film that fans might not know.
Barry Sonnenfeld's movie, "The Addams Family" was adapted from Charles' Addams 1938 comic strip in The New Yorker. With its stellar cast that included Raúl Juliá, Anjelica Huston, Christina Ricci, and Christopher Lloyd, the film became a cult classic.
The film was so popular that it warranted two sequels. Here are twenty interesting facts about the film and its sequels that fans might not know.
1. Started With A Song
The now-cult classic '60s "Addams Family" TV series was not as popular in the past as it is now. The only part that appeared popular was Vic Mizzy's iconic theme tune.
Speaking to the LA Times, producer Scott Rudin said, "Everyone was there--(studio chiefs) Barry Diller and Leonard Goldberg and (marketing chief) Tom Sherak--when Tom's kid started singing 'The Addams Family' theme. And suddenly everyone in the van was singing the theme, letter-perfect, note for note."
The next day, Rudin met with Diller to discuss making the first movie. "The Addams Family" movie kept the original tune as its opening scene.
2. No Limits
The show featured extremely morbid jokes, elaborate pranks involving guillotines and many sexual innuendos but Rudnick revealed that nothing was cut from the film for it to get a PG-13 rating.
3. Christopher Lloyd Was a Huge Fan of Uncle Fester
"I grew up on Charles Addams' cartoons, particularly The Addams Family and Uncle Fester was always one of my favorites," the actor told BuzzFeed. "Every time the magazine came in with Charles Addams' cartoons, I'd open it up, hoping there'd be one with Uncle Fester. He just always appealed to me, his whole persona. So, I was astonished when, literally decades later, I get a call to play the part."
4. Cher Wanted The Role of Morticia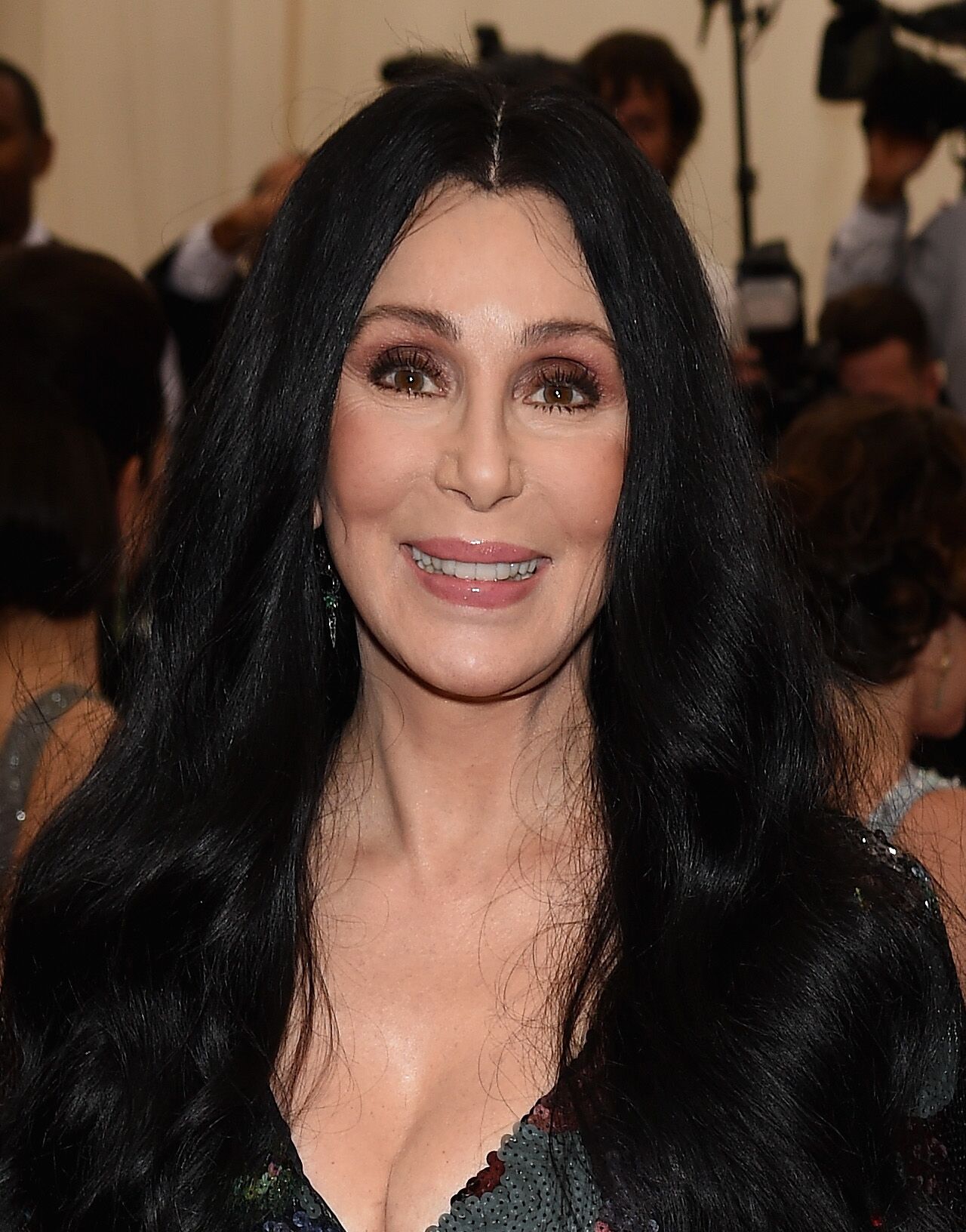 Cher attends the "China: Through The Looking Glass" Costume Institute Benefit Gala at the Metropolitan Museum of Art | Getty Images
Rudin once revealed that even though Cher wanted to play the role they only considered Angelica Huston. He said:
"Cher was interested, but we never considered anyone else."
5. Carol Kane's Playing Grandmama
When the second film released, fans were shocked to see that 66-year-old actress Judith Malina, who'd played Grandmama in the original film, had not reprised her role. Instead, Carol Kane landed the role.
"I definitely wanted to be a part of it," the actress said. "I saw the first movie and loved it … I went in to see Barry Sonnenfeld and Scott Rudin at Paramount and I had a fun meeting. Not an audition, but a meeting. And they just asked me to do it, which was very exciting, especially because Anjelica, my daughter, is one of my oldest friends. And I already had a relationship with Christopher from Taxi and I knew Raúl forever so it was just nice to be a part of that group that I already loved."
6. Lloyd Thought He Would Be Fired
Lloyd revealed that "makeup people came up with prosthetics to put on my face" and he had to shave his head for the role of Uncle Fester.
"After I got made up, they wanted to test it to see how it'd look on camera so Raúl Juliá and I did a scene, just so they could see how the makeup worked out," Lloyd recalled. "I was very insecure because I hadn't had a chance to really do Uncle Fester yet and I really didn't feel like I was very convincing. But I swallowed those concerns and just tried to do it for the sake of the screen test."
A few days later, Sonnenfeld and Rudin called him sounding concerned and Paramount. He thought he would be fired but they were simply worried that the prosthetic was limiting his acting and did away with it.
7. Lloyd's Illusion to Appear Shorter
At 6'1", the actor was only an inch shorter than Juliá, and taller than Huston however, in the movie he magically appeared far shorter. Loyd revealed that he actually "always had my knees bent" and that it worked out because it "gave me kind of a funny walk."
8. Director Barry Sonnenfeld's Humor
Director Barry appeared briefly in scenes in the movie and series. He reportedly had the cast and crew laughing regularly.
"Barry Sonnenfeld set up a really nice environment for us kids to work in," Krumholtz said. "He was a fun guy. It was a blast ... He's such a character. Barry's a real unique, one-of-a-kind person and he was perfect. We had worked on the film and then all of a sudden, he's playing my dad in that scene. He's so funny. I think I broke a couple times. He really made me laugh a lot. He's perfect. He's just absolutely perfect."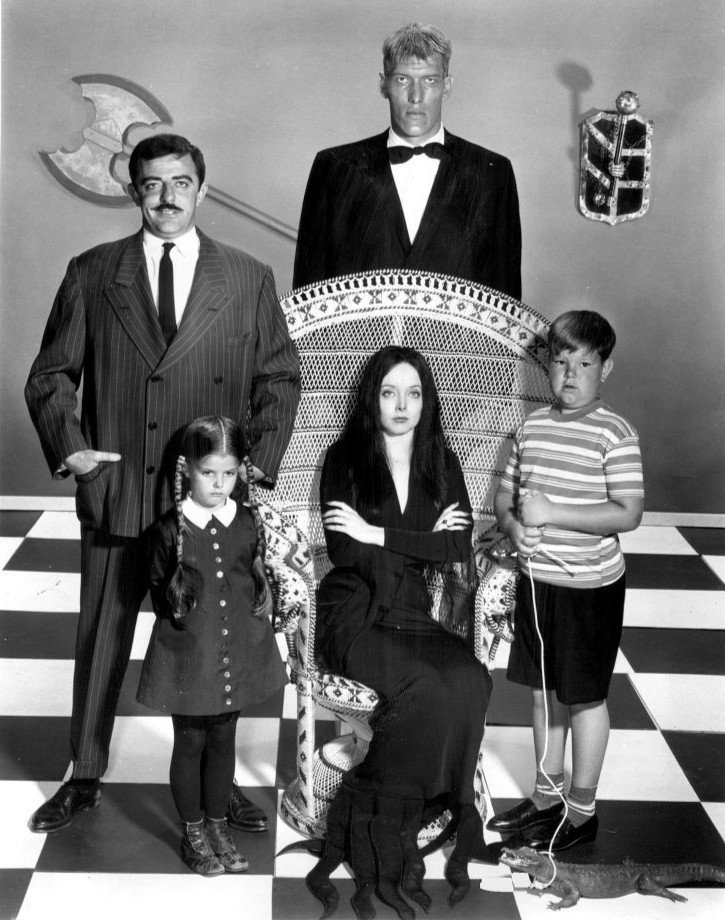 The main cast of "The Addams Family" | WikiMedia Commons
9. Makeup and Wardrobe Nightmare
Most of the characters in the show needed to spend hours in makeup and wardrobe to look their parts. Lloyd revealed just his hair and makeup took between two and three hours because "it was a lot of blending and it took some time to get it all worked out."
Rudnick revealed that Huston also needed to spend a long time getting ready because "the hair and makeup on Morticia are very extreme." Carol Kane who wore a floor-length wig that weighed five pounds for her role also spent ages in hair and makeup.
"That wig was amazing. It weighed I think 5 pounds and it was down to my feet," Kane said. "In every other way, it was delightful and wonderful to be part of, but physically, it's very challenging for pretty much all of us, I guess. Anjelica had her eyes pulled up and all that and I had the rubber, and Chris had the rubber … Barry is such a genius with special effects stuff and so one had to be quite precise. It was an exercise, but it was also a joy."
10. One Of Raúl Juliá's Last Movies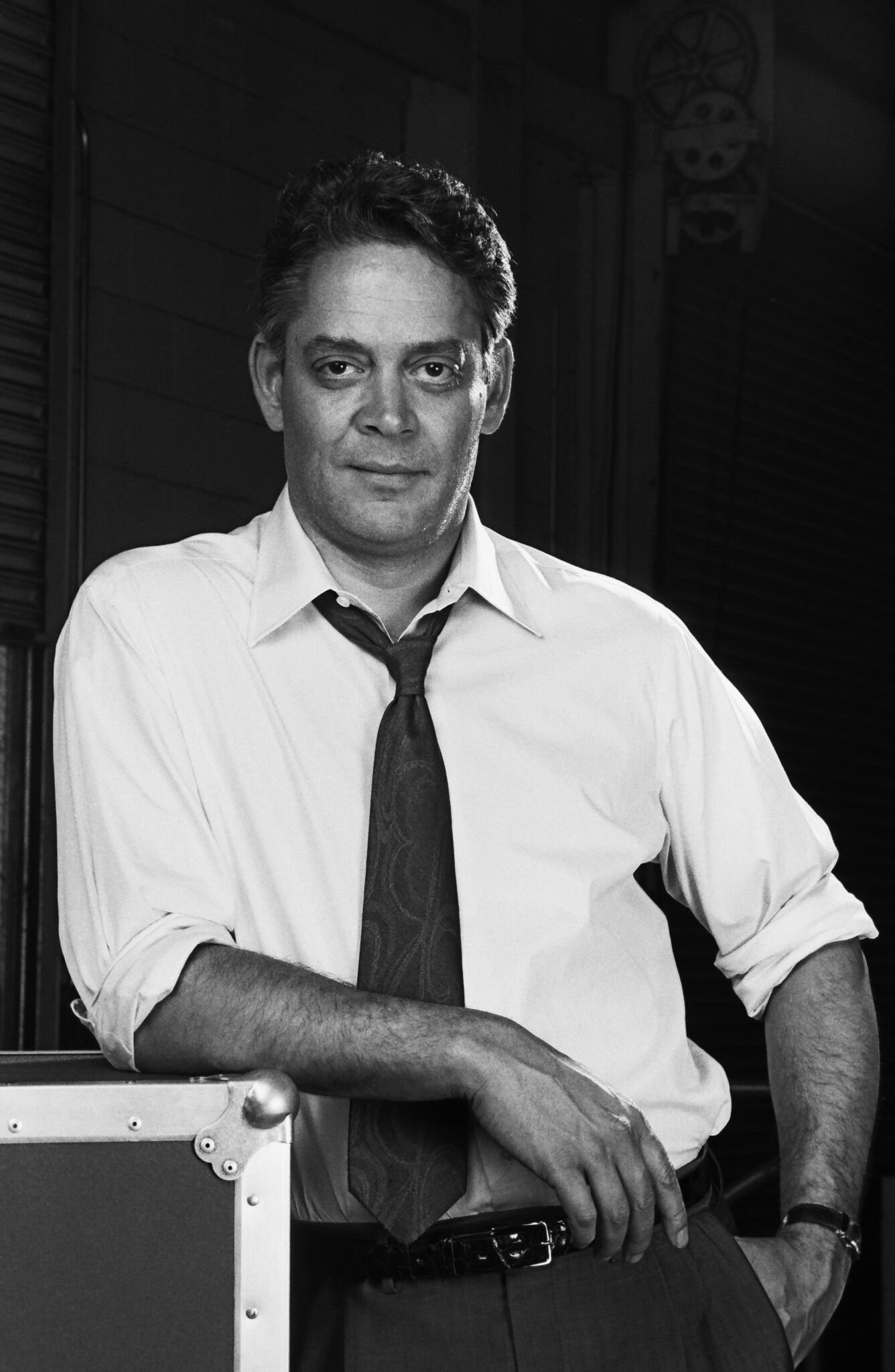 Stage and film actor, Raul Julia, poses during a 1988 Santa Monica, California, photo portrait session. | Getty Images
Juliá was diagnosed with stomach cancer in 1991. He then suffered a string of other illness before tragically passing at the age of 54. "The Addams Family Values" movie was one of his last movies.
11. Mercedes McNab's Audition for "Addams Family Values."
One of the most memorable moments from the first "Addams Family" was the Girl Scout scene where a young girl selling cookies meets Wednesday and Pugsley selling lemonade.
"It was my first job ever," McNab said."I specifically remember the audition. I borrowed my friend's little Girl Scout uniform and ... I remember them really laughing a lot in the room. But, at that time, I'd probably gone on 100 auditions and had never gotten a job yet." she said. "I remember green stockings and I don't think you even see them in the movie, but they were these bright green opaque stockings. They were the most hideous thing you could find."
Then in the second movie, she landed the role of Amanda Buckman. However, the star reveals that since it was "a completely different character" she had to "audition just like everybody else."
"Obviously, they remembered me from the first movie and loved that scene, but it wasn't as though the part had been written as a continuation of that character. So I had to fight to get the job again," explained McNabb.
12. David Krumholtz Was Not Cut Out for the Outdoors
Krumholtz enjoyed spending time "out in the wildness," during filming but admits he wasn't really cut out for it.
"One time, they took us into the camp and they gave us fishing lines and I'd never fished before," he said. Adding that he managed to get the line wrapped around his head and the hook into his neck, "about an inch away from my jugular. The production assistants who were supervising us were like, 'OK! You're done for the day.' (laughs) But it was a blast. It was like going to camp."
13.Joan Cusack's Humor
Joan who played the gold-digging nanny who turned out to be the "black widow" reportedly had the entire set in stitches with her monologue in the climax of the show.
Rudnick said, "Joan Cusack is just bliss as Debbie. I was on set the day we were shooting that monologue and she's talking about Malibu Barbie. People were stuffing paper cups in their mouths to stop themselves from laughing because Joan was sublime," he said. "Watching her is a gift."
14. Michael Jackson Became the Butt of an Unexpected Joke.
The original plan was for Michael Jackson to record a horror-themed song for "Addams Family Values." He was also supposed to film a music video to promote. However, when dentist to the stars Evan Chandler claimed Jackson sexually assaulted his son the plan changed,
"I think he completed the video for it, but it was just a little too risky to include it in the final movie at that point." said Rudnick. He went on to say, "There's a moment in the film when Wednesday, Pugsley, and Joel, to discipline them, were placed in the Harmony Hut. It's the most sparkly, wholesome, vanilla place imaginable," Rudnick explained. "Joel starts screaming uncontrollably and then the camera cuts to a poster of Michael Jackson on the wall, which was a good joke when we began and then, after the scandal, it became an enormous laugh. It was just so in the air at the time."
15. Christina Ricci Did Not Enjoy Kissing David Krumholtz.
Christina Richie reportedly did not enjoy the kiss between her and David Krumholtz. Both 13-year-old Ricci and 15-year-old Krumholtz experienced their first on-screen kiss in the scene.
"I was nervous about it. I hadn't kissed too many girls period (laughs) so it was one of my first kisses. If you look at it, it's like we touch lips. It's very, very innocent," he recalled. "But I remember Christina complaining that I had peach fuzz on my upper lip. She didn't like that. And that made me really self-conscious."
16. Amanda's Drowning Scene was Glamorous
"When we shot the scene where I had to jump in the lake, it was freezing that day," McNab recalled. "And I remember it was very fancy because they heated the lake for me, which I didn't know they could do. I've done many movies since where they certainly did not heat anything, let alone a lake. But they heated part of the lake up for me so that was very exciting."
17. Chippewa's First Thanksgiving Play took 2 Weeks to Shoot.
One of the most memorable sequences from the film was Chippewa's first Thanksgiving play. The scene saw Amanda playing pilgrim Sarah Miller, Wednesday playing Pocahontas, Joel playing her fiancé Running Bear, and Pugsley as the turkey
"The whole sequence of that entire play took about two weeks to shoot," McNab said.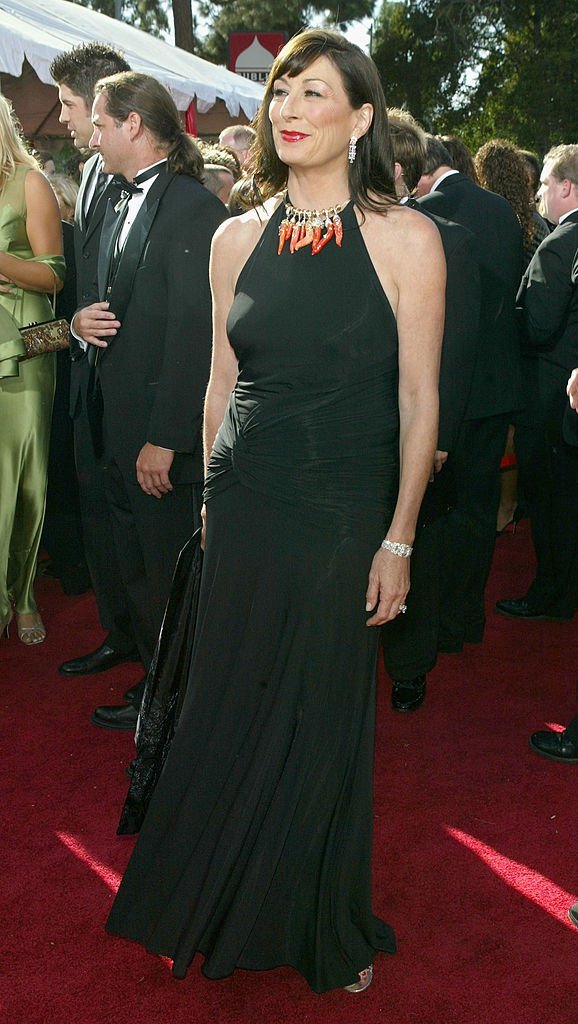 Actress Anjelica Huston attends the 56th Annual Primetime Emmy Awards at the Shrine Auditorium | Getty Images
18. "Step Up" Director Choreographed "Eat Me."
Adam Shankman, who directed films like "A Walk To Remember" and "Hairspray" choreographed the play's dance numbers, "Eat Me" and "Happy, Happy Turkey Day."
19. Audiences Thought Wednesday Killed Amanda in the Thanksgiving play.
After the song-and-dance, Amanda gets tied to a wooden pole and an apple is shoved in her mouth and dosed in gasoline by Wednesday's friends. Then Wednesday lit a match while she screamed and the original plan was that she would not be seen again.
"After they showed the movie to test audiences, people thought that they had killed Amanda. They didn't want kids watching the movie to think that because that obviously doesn't really look too good for them to be out there killing off children, no matter how awful the child is," recalled McNab. "So they had to throw in that quick little shot of Amanda and her family on the plane ride home."
20. The Cousin Itt wig weighed more than 35 pounds
John Salapatek played the role of Gomez and Fester's cousin called Cousin Itt. He called it the highlight of his acting career. In the first film, the Itt costume was heavier than 35 pounds.
"It was insane," Salapatek said. "I only weigh a little over 100 myself." said the actor who wore a neck brace and a hoop skirt to give the costume shape. "They had a little fan element and between takes, I'd run the fan to cool myself off. There was only like a scuba-sized mask in the front that they could clip open between takes. I had no idea it would be that heavy and that hot. The first day, I plowed on through, but it's dark brown and it attracted the sun. I did two or three hours and I was ready to pass out."
Please fill in your e-mail so we can share with you our top stories!