'Twilight Zone' Host Rod Serling's Daughter Anne on Her Childhood and Growing up with a Famous Dad
Anne Serling opened up about her memorable experiences shared with her father, Rod Serling, one of the most popular TV personalities.
In her book "As I Knew Him: My Dad, Rod Serling," Serling shared about her childhood and her life growing up with a famous TV star including the incident where she found out about her father's popularity for the first time.
Admitting that "The Twilight Zone" was the one show that made her father famous and turned him from a "well-respected television write into a celebrity," Serling recalled about a childhood incident when she learned about her father's TV show.
Because The Twilight Zone has been invoked in the Kavenaugh hearings, I'll offer this: my father believed in decency, integrity and justice. Had he written this, I assure you--there would indeed be a further FBI investigation along with some cosmic justice. pic.twitter.com/tOSIrssWvm

— Anne Serling (@AnneSerling) September 28, 2018
FINDING OUT HE'S A CELEBRITY
Serling informed that she was no more than seven years old when she discovered about her father's popular show.
Her father hadn't opened up to her about the show and little Serling had no idea about its existence. She was also forbidden to watch the show on TV.
Of a script my Dad wrote called, "Saddle The wind," he said: I gave better dialogue to the horses than the actors." 1961 pic.twitter.com/lDbFLScBmB

— Anne Serling (@AnneSerling) September 21, 2019
However, one day on the school playground, an older boy from second grade ran up to her and asked her a simple question:
"Where does your dad get all of his ideas? Hanging from the ceiling?"
"...When I dig back through memory cells, I get one particularly distinctive feeling—and that's one of warmth, comfort and well-being. For whatever else I may have had, or lost, or will find—I've still got a hometown. This, nobody's gonna take away from me."
—Rod Serling pic.twitter.com/zpapSnuKbc

— Anne Serling (@AnneSerling) September 14, 2019
The boy ran off laughing after that leaving Serling completely startled. She couldn't wait to go home and ask her father about the incident.
Later that night, Serling and her father were all alone watching "The Flintstones" on the television when she popped the question.
"A monster had arrived in the village...he took away the automobiles, the electricity, the machines—because they displeased him—and he moved an entire community back into the dark ages—"

Rod Serling "It's a Good Life" pic.twitter.com/xILqLZzoEZ

— Anne Serling (@AnneSerling) August 31, 2019
WHY SHE WASN'T ALLOWED TO WATCH THE SHOW
Her father then explained to her about the show and told her that some of its episodes were scary and "too old" for her.
"It's a show I do that's on every week. There are other writers, too. It's a series called The Twilight Zone. Some of the episodes are too old for you; some are maybe a little scary."
"As I Knew Him: My Dad, Rod Serling," a memoir, was first published in 2013 by Citadel Press,  which claimed to introduce " the fun-loving dad and family man behind the imposing figure the public saw..."
The famous TV star passed away in 1975 at the age of 50 after completing over 156 stories on CBS's "The Twilight Zone." Serling was only 20 years old at the time of his passing.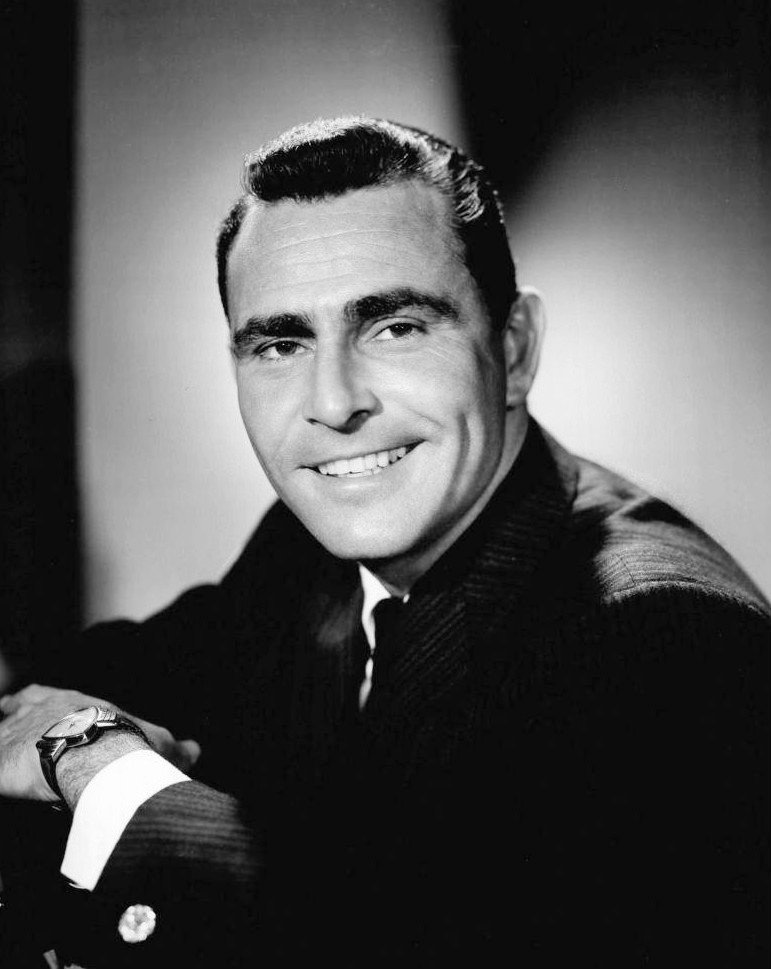 Meanwhile, another beloved star of the popular TV series recently celebrated her 86th birthday and shared a stunning photo of herself to mark the special day.