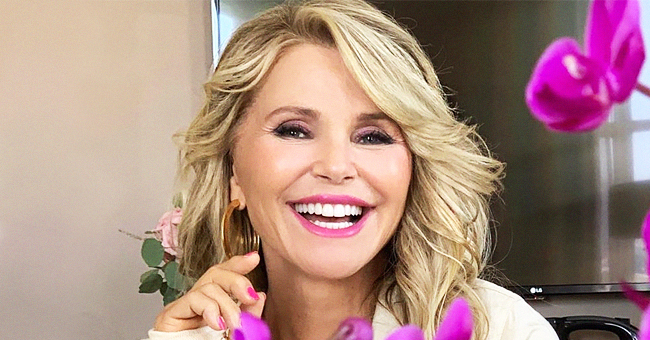 instagram.com/christiebrinkley
Former DWTS Contestant Christie Brinkley Poses with Red Ferrari in New Pics but Fans Notice No Cast
Christie Brinkley's recent photo raises eyebrows as fans notice that she isn't wearing a cast after her bone-shattering accident on "DWTS."
A broken arm is not enough to spoil Christie's shine! Yesterday, the former model took to Instagram to show off her stunning self.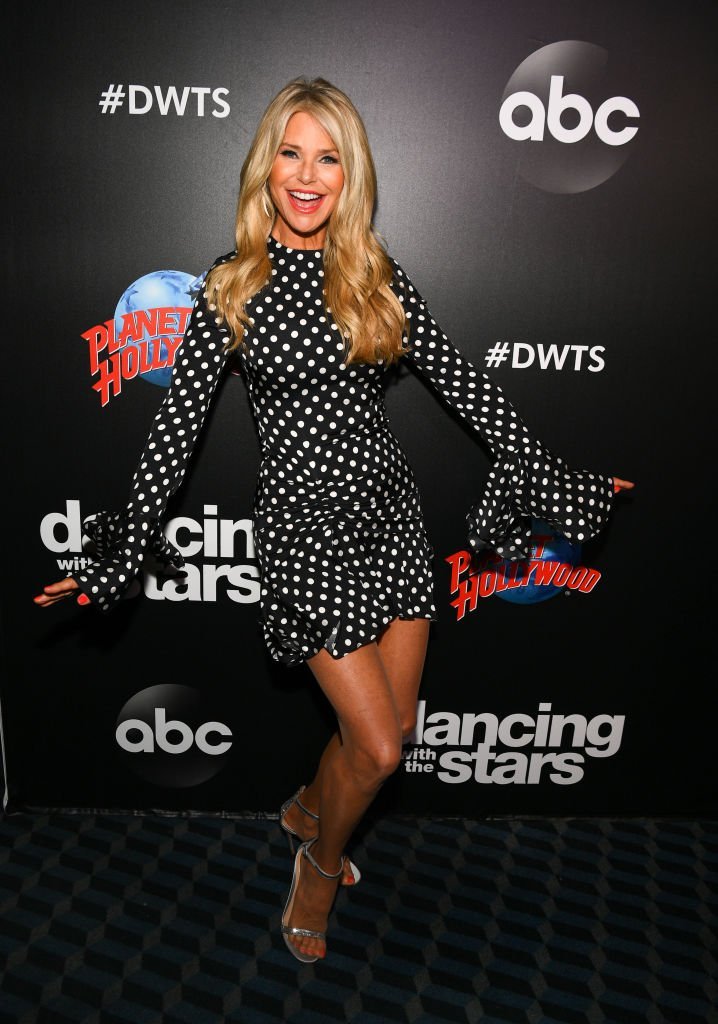 Christie Brinkley at the 2019 "Dancing With The Stars" Cast Reveal Party. | Source: Getty Images
The 65-year-old powerfully recreated her 'girl in the Ferrari moment' from her role in the 1983 comedy "National Lampoon's Vacation."
As reported by PopCulture, Christie's reprisal of her Ferrari moment was for her guest appearance in Season 7 premiere of "The Goldbergs which aired on Wednesday night.
Brinkley showed off her beauty in a white shirt dress that was adorned with a large white belt while sitting in a bright red Ferrari.
The perfectly sun-kissed was captioned:
"Soak Up The Fun! TONIGHT Wednesday 25th Sept. 8:00 @thegoldbergsabc."
While the beauty in the post was blinding, what fans seemed to be focused on was the absence of a cast on Christie's arm.
A curious fan asked:
"Was this filmed before you broke your arm?"

A fan's comment on Christie Brinkley's post. | Source: instagram.com/christiebrinkley
Christie suffered an arm injury while rehearsing for her first appearance on season 28 of "Dancing with the Stars."
She had to leave the show before the first episode ever aired and had to relinquish her position to her daughter, Sailor Brinkley.
While speaking to PEOPLE about the accident, Brinkley recounted the painful appearance saying:
"The second I landed, I felt the shards in my arm. Like, I literally felt it in my wrist, and I just instantly looked up and said, 'I'm so sorry, I broke my arm.'"
She described the pain as shattering her bone into a thousand little pieces. The injury suffered caused the former model to undergo surgery, after which she was placed on heavy pain killers.
Soon after videos of Christie's accident surfaced on the internet, talk show host Wendy Williams accused her of faking her fall to put her daughter, Sailor, in the spotlight.
However, Sailor spoke out to defend her mom, saying that Christie spoke her truth and that she was shocked that Wendy was all negative about the entire event. While speaking to US Weekly, she said:
"She spoke the truth, and Wendy has really supported her through a lot of crazy stuff and for her to come out and say something negative about this situation really was shocking. Like I was like, 'Really?'"
Sailor currently fills in for her mother on the show.
Please fill in your e-mail so we can share with you our top stories!