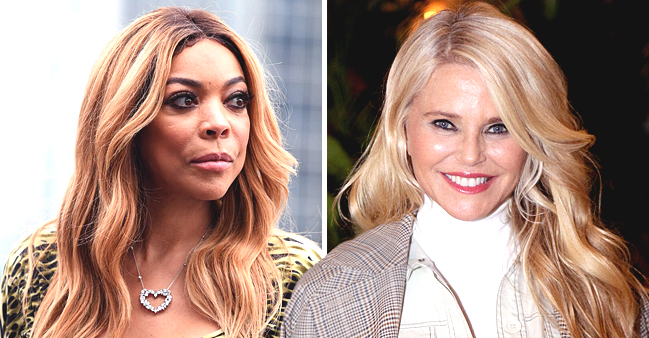 Getty Images
Wendy Williams Slams Supermodel Christie Brinkley for Reportedly Faking DWTS Injury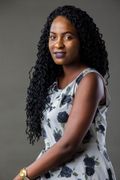 Wendy Williams is not here for Christie Brinkley sustaining an injury during rehearsals for "Dancing With the Stars" show.
It appears TV personality, Wendy Williams has called out model Christie Brinkley for faking her injury during rehearsals for the new season of DWTS.
The 55-year-old made this revelation during 'Monday's episode of the "Wendy Williams Show," US Weekly reports.
ABC announced Christie's exit from the show hours ahead of its Monday premiere stating that the 65-year-old "suffered injuries which required surgery to her wrist and arm."
Her 21-year-old daughter, Sailor Brinkley-Cook, promptly replaced the model.
Footage of 'Christy's arm injury aired on "Good Morning America" during the earlier part of the day, but Wendy, who 'isn't buying any of it, said:
"Well, that looked fake as hell. Let me tell you what I see. What I see is a 65-year-old hot stuff who looks like if you were going to fracture anything, you should have said the tailbone. I 'don't see a wrist and a shoulder being fractured, but that was real cute."
Wendy then adds that the injury was a plot for 'Christie's daughter to get on the show, saying:
"Here's my thought, OK. Dancing With the Stars called Christie Brinkley and said, ''Do you want to do Dancing With the Stars?'' And she said, ''Yes.'' After she got off the phone, 'that's where she plotted her scheduled [injury]. She signed up knowing that she put her daughter in there. You know her daughter is beautiful."
She continued saying that the plot was a win-win situation for both mother and daughter as Christie would swing in by the show once in a while to get her camera time.
However, all these are just speculations from the TV host who appeared on season 12 of "DWTS" back in 2011.
Be that as it may, Christie 'isn't happy about 'Wendy's words according to a report by PEOPLE.
The media outlet reached out to the supermodel to get her reaction about Wendy calling her out, and she revealed that she was shocked by the TV host's accusation.
Christie's emotions got the better of her as she burst into tears during the interview.
"I'm totally shocked, because I have been there for Wendy Williams. That is so weird. I have to give her a call. 'I'm really stunned, Christie said amid tears."
The new season of "DWTS" started on Monday 16 September, and with a start like this, there is no telling what to expect.
Please fill in your e-mail so we can share with you our top stories!