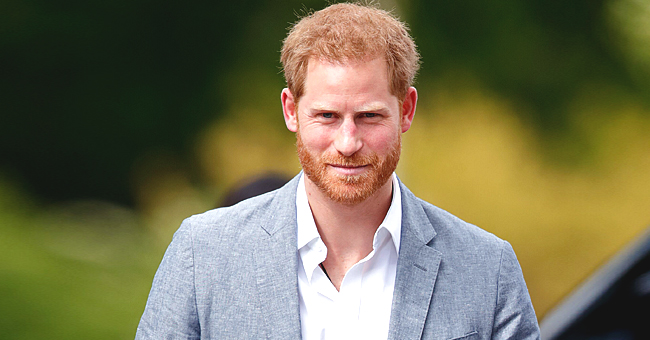 Getty images
Prince Harry Arrives in Botswana, Reveals Visiting Africa Helped Him after Princess Diana's Death
The Duke of Sussex is currently in Africa and has revealed that his visit to the continent after his mother's death in 1997 helped him to recover from her loss.
Prince Harry is in Africa and feels glad to be back to the continent. The Prince seems to have a special connection with the continent, and he stated that fact himself.
The Prince touched down in Botswana on Thursday and explained that his visit to Africa twenty-two years ago helped him to deal with the loss of his mother, the beloved Princess Diana in 1997.
THE SUSSEX ROYALS' TOUR OF AFRICA
After arriving in Botswana, Harry immediately felt the connection he had with Africa and did his best to tell the reporters how much the place meant to him.
According to the Prince, the continent helped him overcome a difficult period years ago. He said:
"I came here in 1997, 1998 straight after my mom died, so it was a nice place to get away from it all. But now I feel deeply connected to this place and to Africa."
The Prince also added that the African State of Botswana gave him a real sense of escapism and purpose.
The Duke and Duchess of Sussex began their tour of the continent by visiting South Africa on Monday, where they presented their baby son, Prince Archie to Bishop Desmond Tutu.
The Royal Couple paid an emotional tribute to the late Princess Diana with Baby Archie's dress. The little Prince wore a white knit hat with a festive pom-pom.
His clothing was similar to that which his father Prince Harry wore when he and his mom, Princess Diana stepped down from an airplane in Aberdeen Airport in 1985.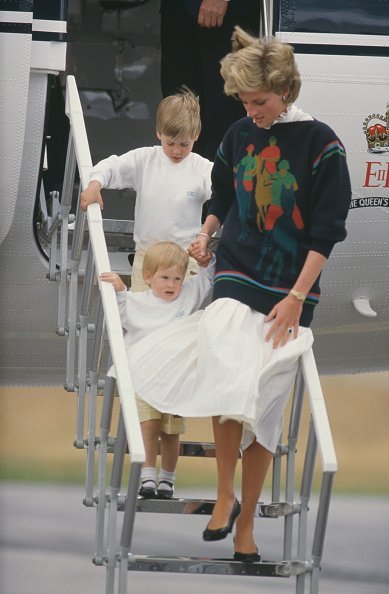 Diana, Princess of Wales arrives at Aberdeen airport in Scotland on The Queen's Flight, with her sons William and Harry. | Photo: Getty Image
PRINCE HARRY TALKS ABOUT CLIMATE CHANGE
The Duke of Sussex is known for always championing the climate change cause across the world. He advocated more on the global issue on his trip to Botswana as he once again called attention to the dangers of climate change.
Harry stated that no one could deny the science of climate change, adding that the world was already in a race against time in the fight to achieve a balance in climate.
One of Prince Harry and Meghan Markle's primary objectives for their 10-day tour of Southern Africa is to conserve wildlife and habitat in the continent, and he laid the foundation to achieving that objective.
One of his activities of the day involved him planting trees with school children, thus raising awareness of the fragile nature of such ecosystems.
While Prince Harry is in Botswana, his wife remained in Cape Town, South Africa with their 4-month-old son, Archie.
After touring Botswana, the Prince would head to Angola, and then Malawi before rejoining his family in South Africa to complete their tour.
Please fill in your e-mail so we can share with you our top stories!