Screenwriter Claims BET, Paramount Stole Idea for Taraji P Henson Movie 'What Men Want': Report
A man recently came out to claim "what he wants" and it's to get a slice of the pie! BET's Paramount is being sued by a man who claims the production company stole his idea. 
According to TMZ, a man named Joe Carlini is now suing Paramount, BET, and producer Will Packer for copyright infringement.
According to the news outlet, Carlini claims that the well-acclaimed movie, "What Men Wants" which stars "Empire" actress Taraji P Henson was indeed his idea. 
The man who says he wants some sort of compensation in his suit claimed that the movie was a rip-off of his own script which he originally wrote about four years ago.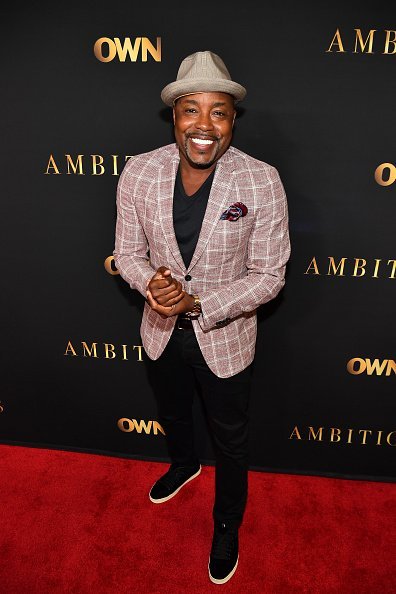 Carlini claimed that during the time he wrote the story, he tried to get it into production and have someone produce the movie but that never happened.
According to the writer, he also spoke with actors, James Franco, Chris Pratt, Nick Swardson and King Bach about working on the movie which was originally titled, "What the F Is He Thinking?" by Carlini. 
After realizing things wouldn't work out as planned, the writer let it go and then moved on. However, after watching "What Men Wants," Carlini is sure that the franchise stole his storyline.
"At the time Henson was approached, there was no screenplay for the proposed film, which ultimately became the film, 'What Men Want. Principal photography for 'What Men Want' started around five months after the meeting with Henson and started without a complete script."
According to him, the similarities in the stories include the main characters wishing they could understand men better; after going to a party, the main characters fell and hit their head which caused them to start hearing mens' thoughts among others. 
He also realized that the two characters (his own and that which Taraji played) both lost their abilities to hear mens' thoughts the same way. 
The writer is also suing Paramount for using sports stars in the movie with the claim that it was initially his idea to incorporate that in the story too. 
This is a quite disturbing revelation considering that before the release of the 2019 comedy movie "What Men Wants," Paramount released a statement claiming that it was a spin-off of the 2000 comedy film "What Women Want" which had Mel Gibson star in it. 
The movie franchise has however not said anything regarding the accusations so far.