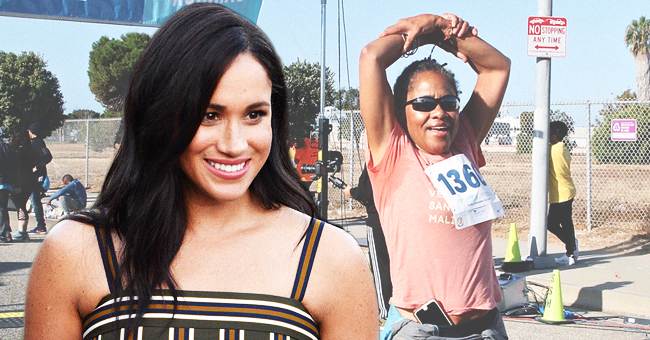 Getty Images
Meghan Markle's Mom Doria Ragland Ran 5K Marathon for a Suicide Prevention Charity

Meghan Markle's mom, Doria Ragland, defied her age to take part in a 5k suicide prevention marathon in Los Angeles, California.
Meghan Markle's mom, Doria Ragland, took part in a noble cause over the weekend. She ran 3.1 miles for the 5k marathon for suicide prevention hosted annually by the Didi Hirsch Mental Health Services.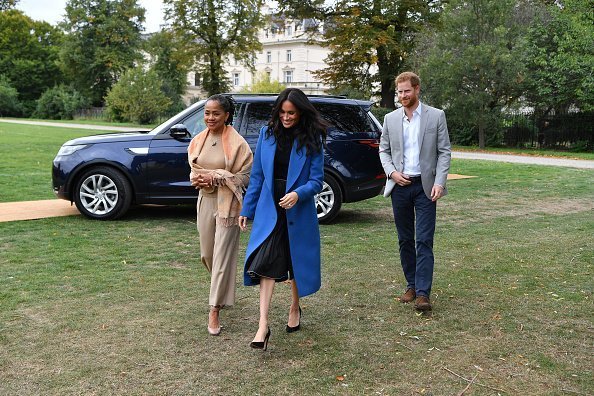 Meghan Markle, with her mother, Doria Ragland and Prince Harry to host an event to mark the launch of a cookbook with recipes from a group of women affected by the Grenfell Tower fire | Photo: Getty Images
This year's event was the 21st Annual Alive and Running marathon, and Ragland stepped out for it dressed in a peach T-shirt, running pants, pink sneakers and tied a sweatshirt around her waist.
Getty Images shared on Instagram a photo of the yoga instructor running across the finish line. She lifted her hands proudly above her head, crossing her arms.
The grandmother of Prince Archie received a lot of praise from her admirers, who commented on the photo.
One person wrote:
"Love you woman; congratulations grandma."
While another commented:
"Amazing champ, well done."
The race according to Hirsch's website:
"Is an uplifting life-affirming event that remembers loved ones lost to suicide while raising funds and awareness for the Didi Hirsch Suicide Prevention Center."
The center also helps those who have attempted suicide, thought of it, or lost someone to it. The event raised $475, 000 exceeding the original target of $400, 000.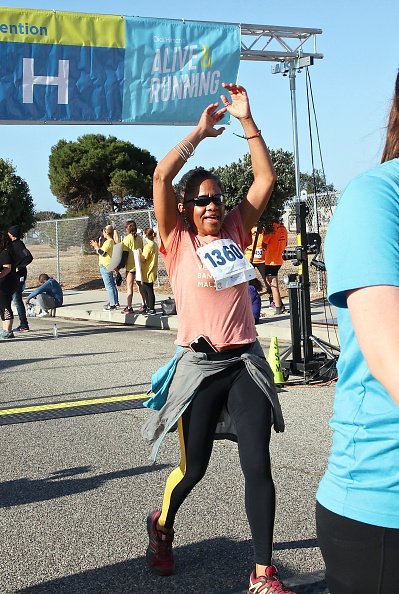 Doria Ragland finishes the 21st Annual Alive And Running 5k For Suicide Prevention in Los Angeles, California | Photo: Getty Images
The issue of mental health is close to the heart of Ragland, who worked as a social worker. She attended the University of Southern California, and has a Masters in Social Work, with previous employment at Didi Hirsch.
Mental Health is equally essential to Markle and Prince Harry; the two are currently on an African tour with Archie.
The Duchess and her mother share a close bond, and beyond supporting similar causes, the two are always there for each other.
In May, after Markle gave birth to her son, the Los Angeles resident traveled to the UK to be with her daughter and grandson.
A statement released by the Duke and Duchess at the time revealed that the grandmother-of-one was staying at Frogmore Cottage with the couple, and had her personal space.
A source close to Ragland told "People" that the former social worker was, "Super excited."
The source added:
"She and Meghan are so close, and she really gets along with Harry too."
At 63, Ragland has a lot in her life to be thankful for, and celebrate, and her part in the race shows her commitment to supporting her daughter and Prince Harry in their advocacy for mental health.
Please fill in your e-mail so we can share with you our top stories!