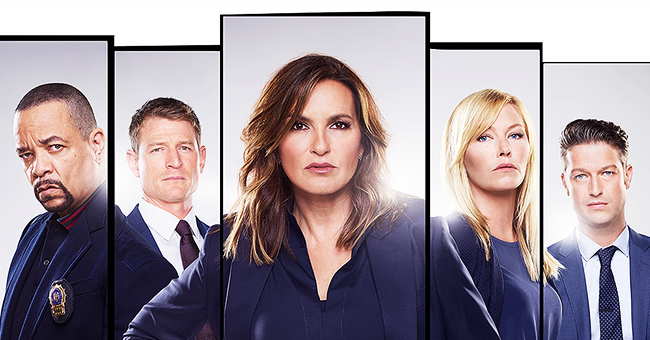 Facebook/lawandordersvu
Meet 'Law & Order: Special Victims Unit' Main Cast's Real-Life Spouses

With the crime drama, "Law & Order: Special Victims Unit" in its 21st season, the elite squad became familiar faces on television over the years. With a deeper look into their personal lives, and spouses. Let's see who ended up with whom.
The team of dedicated New York City detectives made their appearance onscreen when the show started airing in the US in September 1999. While the show focused on the stories of detectives who investigate vicious felonies, its success earned 52 award wins to date.
MARISKA HARGITAY: OLIVIA BENSON
Three years after landing the role of Olivia, Mariska Hargitay met Peter Hermann when he first guest starred on "Law & Order: Special Victims Unit" in 2002 as Trevor Langan.
Instant chemistry led to their wedding on August 28, 2004, and the birth of their son, August Miklos Friedrich in June 2006. Because Mariska and Peter feel that there is more to family than biology, they decided to adopt their next two children.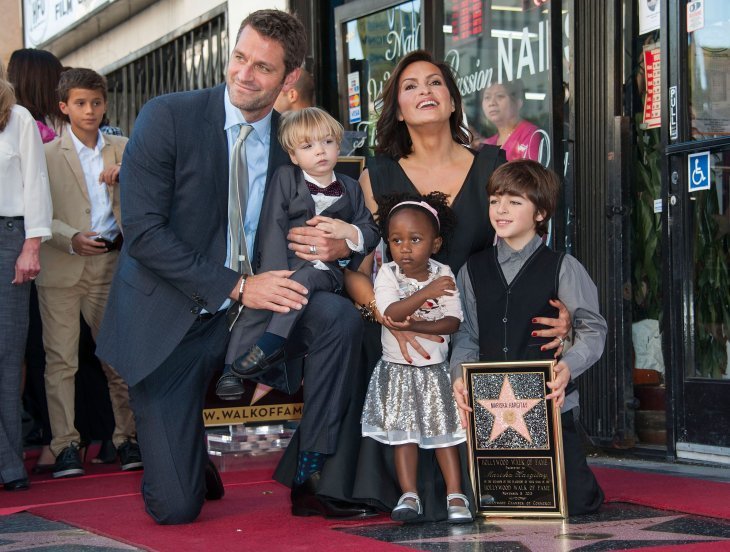 Mariska Hargitay and her family attend the ceremony honoring Mariska Hargitay with a Star on The Hollywood Walk of Fame on November 8, 201,3 in Hollywood, California. | Source: Getty Images.
In 2011, the couple welcomed a daughter, Amaya Josephine followed by their son, Andrew Nicolas four months later. "It's funny, I always get so private about our kids, but I think that the easiest way or the easiest answer is we just wanted a bigger family and we feel incredibly blessed," Peter told PEOPLE.
Peter appeared in several television series over the years including "Blue Bloods," and most recently the 2019 series "Younger."
KELLI GIDDISH: AMANDA ROLLINS
The actress married Lawrence Faulborn during an intimate ceremony on June 20, 2015, with Kelli already pregnant with their first child.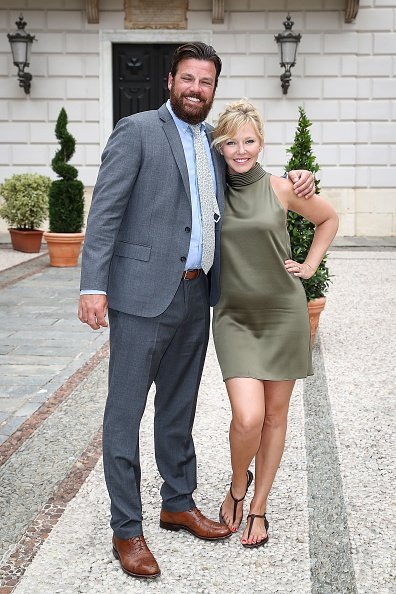 Kelli Giddish and husband Lawrence Faulborn attend the cocktail party of the 57th Monte Carlo TV Festival at the Monaco Palace on June 18, 2017, in Monte-Carlo, Monaco. | Source: Getty Images.
Kelli gave birth to their son Ludo on October 5, 2015, and the family welcomed another son, Charlie Ralph to the family on November 13, 2018. Shortly after Charlie's birth, Lawrence announced the good news on social media with a black-and-white picture of their baby's feet captioned, "#thefamilyjustgottwofeetbigger."
ICE-T: ODAFIN TUTUOLA
Ice-T found love with swimsuit model Coco Austin and married her five years after he joined the cast of the crime drama on December 31, 2005.
The couple welcomed their first child and daughter together, Chanel Nicole Marrow on November 28, 2015, and even during an interview in 2018, Ice-T and Coco are as in love as the day they got married.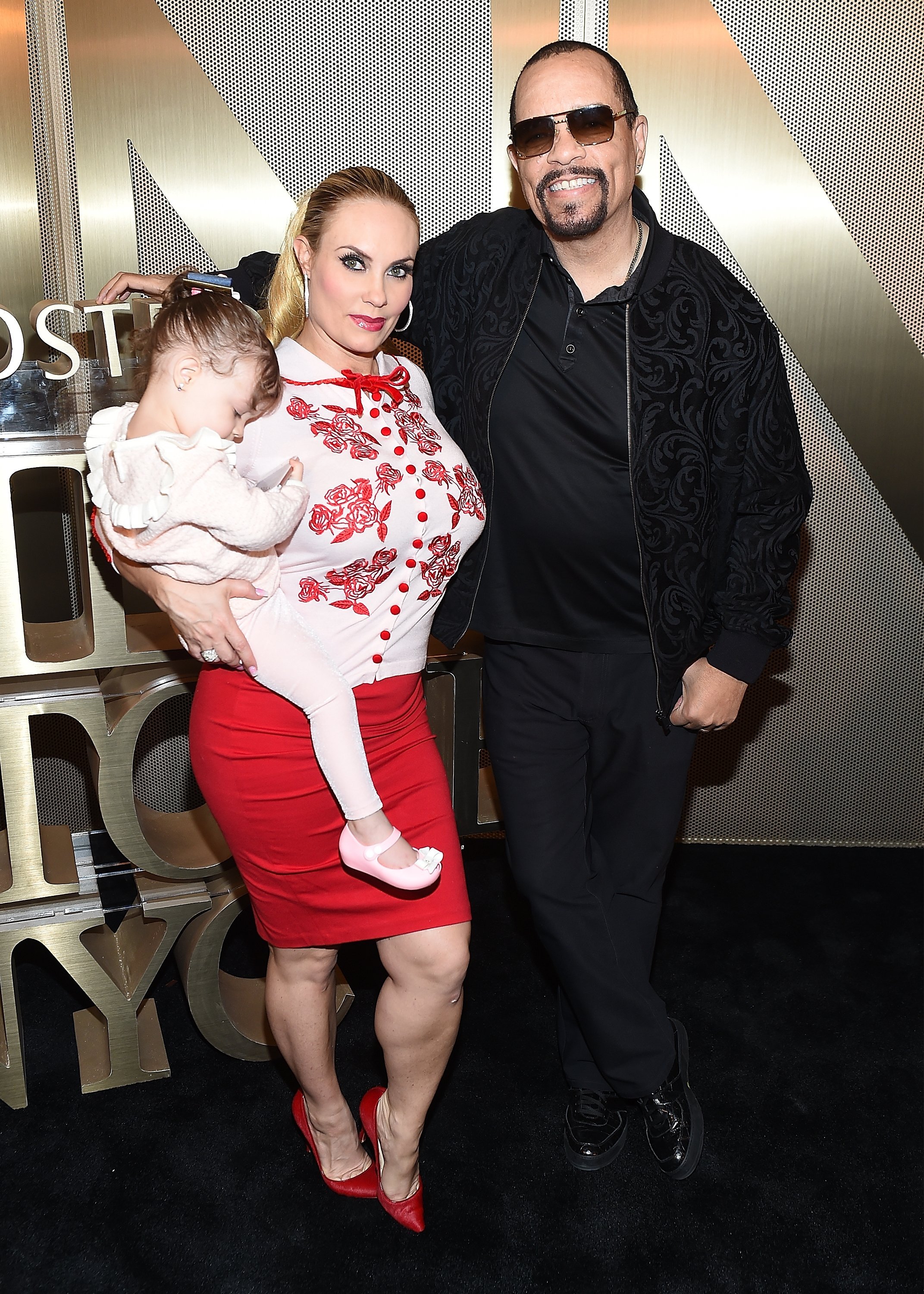 Coco Austin and Ice-T attend the Nordstrom Men's NYC Store Opening on April 10, 2018, in New York City. | Source: Getty Images.
Although every marriage has its ups and downs, Coco shared that their secret lies in communication. "We found a way to constantly talk, even if it's bad or good. If we're in a group setting, and I don't like something he says, I wait until I get home, behind closed doors and I bring it up. You don't bring it in front of anybody, you don't show that weirdness with anybody around, even your friends," she shared.
PETER SCANAVINO: DOMINICK CARISI JR.
Peter joined the crime series in 2013, two years after he married the artist Lisha Bai on July 2, 2011. By that time, Lisha had already established a successful career in the arts.
Before Lisha earned a MFA in Painting/Printmaking at Yale University, she graduated with a BFA in Painting at Washington University. Since 2005, Lisha works as an instructor on design and art at the Pratt Institute in Brooklyn, and also became a visiting fine arts instructor there in 2008.
The couple welcomed their second child and son, Leo to the world in January 2016, but haven't publically released any information about their firstborn to date.
RAUL ESPARZA: RAFAEL BARBA
Raúl married his high school girlfriend, Michelle Marie Perez on October 22, 1994, after previously being involved with a man. The couple moved to New York in 2000, but life became complicated when Raúl started discovering himself as a person and actor while a fear of failure urged him onward.
"I've been very unsure of things since I came to New York. I was terrified that I would never work here, that I would be starving and useless. Then all those things that happen to an actor. Issues of sexual identity too," Raúl said.
Their marriage deteriorated to the point where Raúl and Michelle filed for divorce, but the feeling of disappointing their family and friends kept them from going through with it until 2008.
"It's the end of something I thought was going to be perfect. She's my best friend, I've known her since high school," Raúl added.
PHILIP WINCHESTER: PETER STONE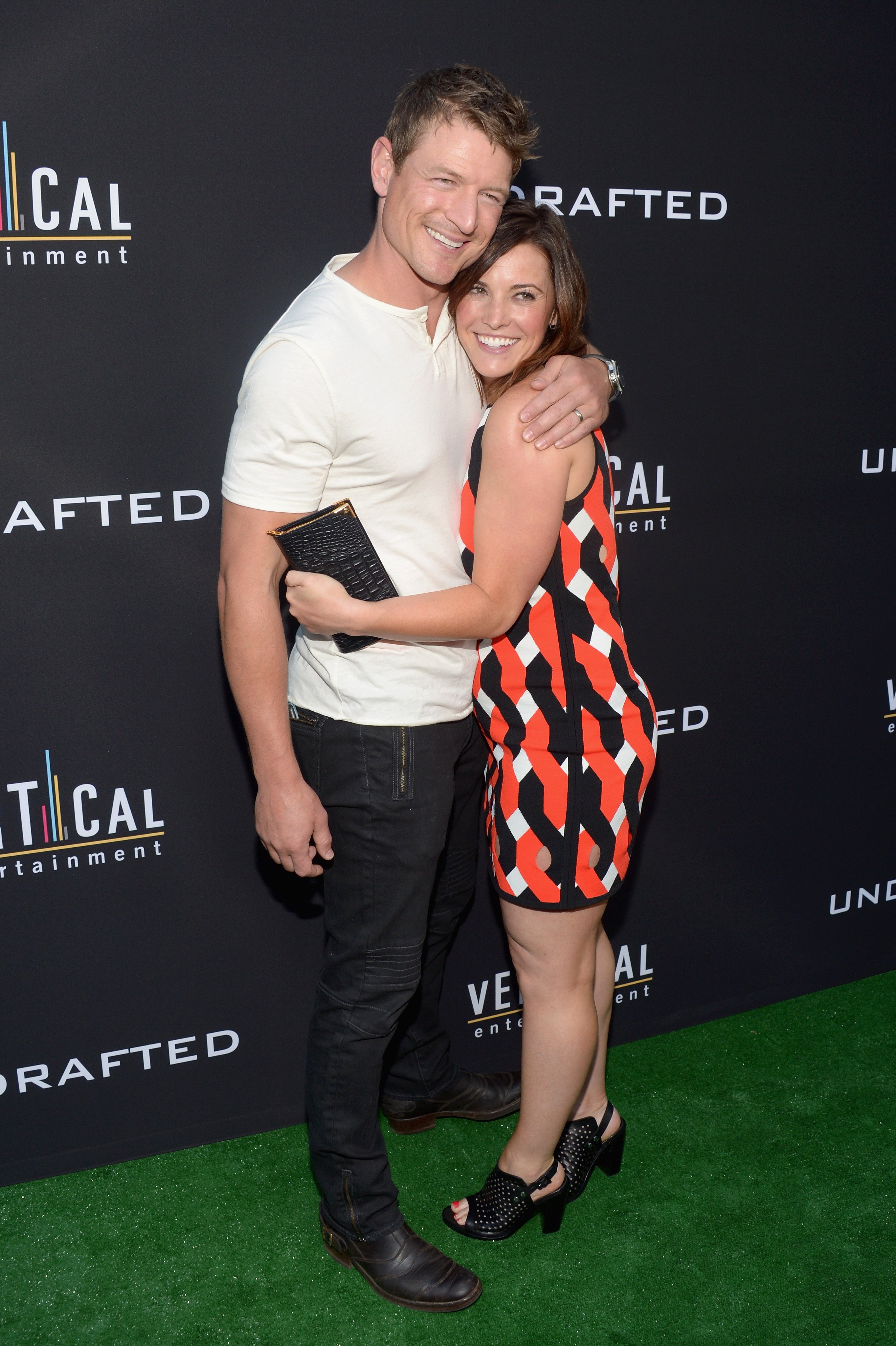 Philip Winchester (L) and Megan Coughlin attend the premiere of Vertical Entertainment's "Undrafted" at ArcLight Hollywood on July 11, 2016, in Hollywood, California. | Source: Getty Images.
Having joined the special crime fighting unit in 2018, Philip and his wife Megan Coughlin had since extended their family with the birth of their second child and daughter in February 2019, less than a full day after announcing that Megan is pregnant on Valentine's Day.
Philip shared the news on social media and posted a picture of his high school sweetheart Megan, whom he married in December 2008, in the hospital captioned, "Game Time! #baby2 #strongmomma #soon."
The couple's four year old daughter, Charlie stayed by her mother's side, and so did Philip, as they waited for what he called "#thenextadventure."
A few hours later, Philip proudly posted a picture of their newborn laying on Michelle's chest with the sweet caption, "Momma bear. Sister bear. And little bear."
Relatedly, with "Law & Order: Special Victims Unit" celebrating its 20th anniversary on television, fans of the show have seen many characters come and go over the years.
However, some of the character's exits left fans heartbroken and they have expressed their wishes that some of the characters in particular, would return to reprise their roles.
Please fill in your e-mail so we can share with you our top stories!