Ice-T's Wife Coco Austin Shared the Cutest Photo of Her and Her Daughter in Matching Outfits
Coco Austin is enjoying her daughter's early stages in which the toddler is still willing to match wardrobe with her doting mother — and it's the cutest thing to see.
On Monday, Ice-T's wife and daughter posed for a precious photo which showed their little girl, Chanel Nicole Marrow, holding onto her mother's leg. The photo is found below. 
Coco, 40, is seen taking the picture, but it was actually uploaded to the three-year-old's Instagram account, which, according to the caption, is not very busy.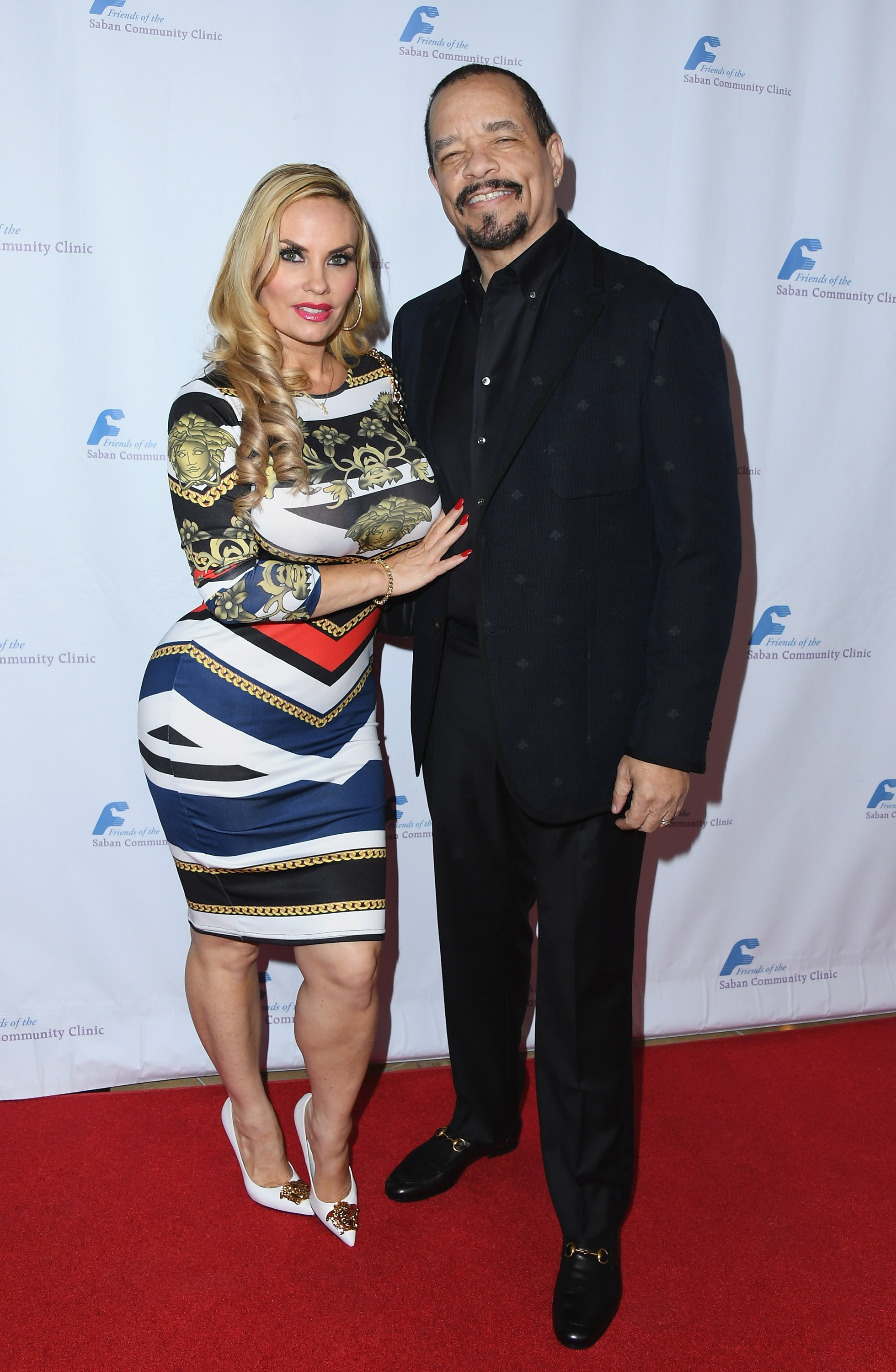 It read: 
"A little behind posting on my page.... Attached to mom to the hip! #twinning #salonday" 
In the shot taken in front of a circular mirror, Coco and her daughter both wore white t-shirts. Coco's shirt featured a drawing of a mother and daughter matching as they set down side by side.
Since Chanel was holding onto her mother's leg, we couldn't see the front of her shirt. Coco and her little girt paired their white tees with plaid white and pink capri pants and pink slippers.
Back in July, the mother-daughter duo again rocked matching outfits. This time, they enjoyed the beach together as well as a cruise with friends. 
They apparently wore Fede Swimwear based on the caption. Coco's two-piece was a very dark blue color patterned with white palm trees, as was her daughter's one-piece suit. 
Last week, Coco was criticized for the fact that she still breastfeeds her daughter who is nearly four. The model and former reality star's husband later defended his wife against the attacks.
Coco instigated the critique when she posted a picture taken while breastfeeding Chanel. "I'm so blessed to have this unbelievable experience in this thing called Nursing," she wrote. 
She included a lengthy caption recalling how she had difficulties and almost gave up breastfeeding in the first week after Chanel was born. She said she was "lucky" Chanel hasn't grown out of it yet. 
In response to the negative feedback, Ice-T told TMZ that the public is giving off the wrong idea. His daughter doesn't only drink breastmilk, and it's just her way of bonding with her mother. 
He added: "[Chanel] eats food. She eats [expletive] cheeseburgers." Ice-T and his wife seem to be very in sync after so many years together. They're going on twenty years as a married couple.
The pair met on the movie set of one of Ice-T's friends in the early 2000s. The "Law & Order: SVU" actor used a pickup line to reign in his gorgeous wife. "Would you ever consider dating a gangster rapper?" he first asked. 
When Coco said something to the effect of, "only if he's nice," Ice-T responded, "Well, baby, if you take the 'n' off nice, you get ice." The rest was history.