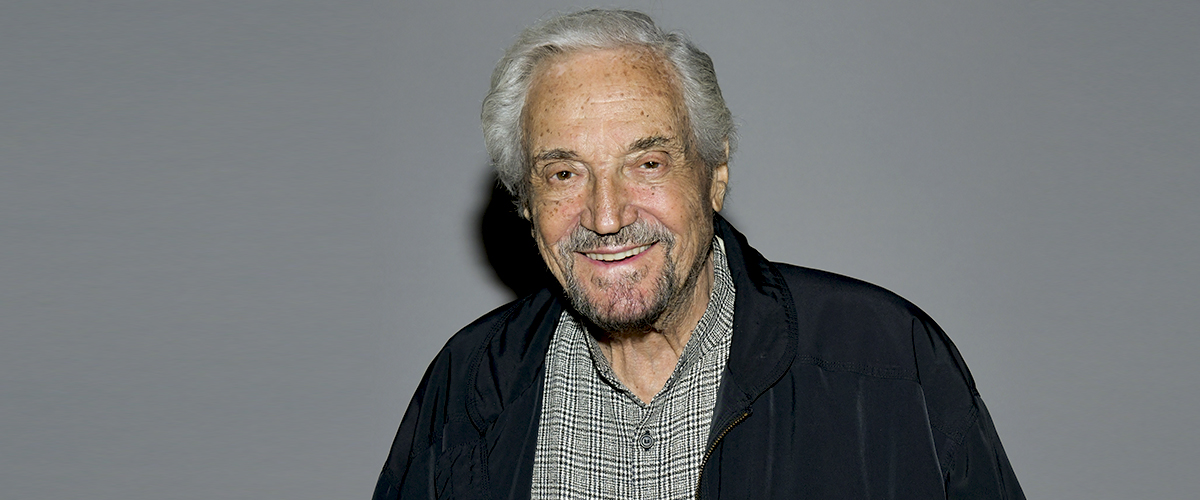 Getty Images
'Barney Miller' Star Hal Linden Is 88 and Looks as Handsome as Ever
Hal Linden, the actor and musician best known for his role as the title character on the mid-70s show "Barney Miller," is still active in the entertainment industry at 88 years of age.
Born in March 1931, Linden's real name is Harold Lipshitz. He grew up with the dream to be a big band singer and, since he considered that his name was not suitable for a big band frontman, he changed it to Hal Linden.
Hal Linden's career
His career as a musician began in the 50s when he toured next to musicians such as Sammy Kaye and Bobby Sherwood playing the saxophone, clarinet, and also singing.
As shared by the Associated Press in 1978, Linden's career plan was not being an actor. In 1952, while he was a member of the US Army, he was sent to Fort Belvoir. Once there, he played in the US Army Band.
One of his friends recommended him to see a road-show version of "Guys and Dolls" playing in Washington, DC. Although it was the first Broadway musical he had ever seen, "I had the thought, 'I can do that.'"
Starting his acting career in Broadway
After that, more friends helped him get involved in the theatrical industry, and he officially became an actor. Even at that point, Linden never believed he would become a star.
His career on Broadway productions was recognized the first time in 1971 when he was cast as Mayer Rothschild in "The Rothschilds." Due to his incredible performance, he won a Tony Award for Best Actor in a Musical.
The most important role in his long career was as Barney Miller in the ABC show with the same name. In it, he portrayed a sensible captain who employed his dry sense of humor to keep his cool while dealing with the precinct's issues.
His most successful show
"Barney Miller" ran for eight seasons from 1975 to 1982. During that time, Linden earned seven Emmy Award nominations and four Golden Globe nominations.
During a 2017 interview with Vulture, Hal Linden confessed that "Barney Miller" was one of the only cop-shows that portrayed precisely what most police officers do 95 percent of the time: sitting around talking and "shuffling papers."
The actor added that author Joseph Wambaugh, who also wrote several books related to the police, also confirmed that his show was the closest thing to reality.
"Most of the time you're on the phone, filing papers, filling out reports, gathering or disseminating information," pointed out Linden.
Apart from that, the actor described the show's writing as "minimalist" because actors would often cut punchlines. He labeled it as "relationship humor" as there were very few jokes per se in the show.
"We rehearsed until we were happy and then shot it like a film. Every week we did as good as we thought we could do with that script. It was very creative," Linden told Broadway World.
His thoughts on "Barney Miller"
During a different interview with Closer Weekly, the actor admitted that "Barney Miller" was the best TV experience he ever had because it was like "being in a stage company."
"Like a repertory company that would work together; we knew each other, and we were able to contribute to each other. I have never had as creative an experience in television since," Lindon said.
As per his romantic life, he met dancer Fran Martin in 1955 and got married in 1958. Together, they had four children. Unfortunately, Martin passed away in 2010 after being with him for more than 52 years,
One year after Martin's death, he told This Stage LA that he had been trying to stay busy working on projects as he was not ready to spend the days "lulling."
At the moment, he is still active in the entertainment industry. The last film he worked on was "Grand Daddy Day Care," released in 2019.
He has also worked on the small screen, being one 2018 episode of "Law & Order: SVU" the last gig he has got so far.
Please fill in your e-mail so we can share with you our top stories!