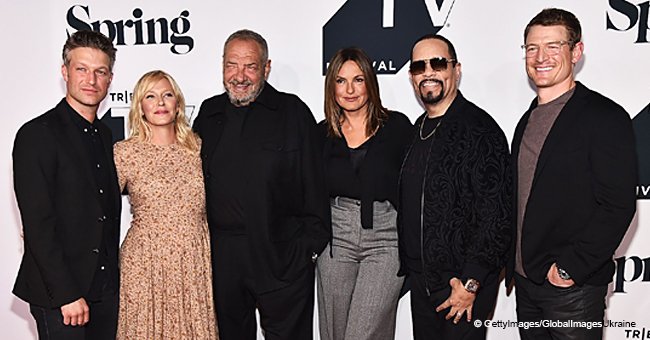 'Law & Order: SVU' Didn't Air This Week and Upset Fans Ask 'Why Do We Have to Wait so Long'

Fans of the long-running crime series "Law & Order: Special Victims Unit" felt tormented to hear that they would have to wait longer than usual for a new episode.
After learning of the changed schedule of Thursday night, fans reacted as if they had been tortured when they saw a tweet that said the show would not return until March 14.
The Tweeter account for the show made the announcement on Thursday afternoon, mere hours before fans were expecting to watch a new episode of the series.
The tweet read:
"#SVU'll be back on Thursday March 14. May we suggest a good ol' fashioned rewatch?"
In its place, NBC will show a repeat of the pilot episode for "The Enemy Within." The new drama features Morris Chestwood as an FBI Special Agent who collaborates with a convicted traitor and former CIA Deputy Director.
Jennifer Carpenter is Dexter and has been in prison for three years. The two work together to find and stop terrorists. The initial airing of the pilot received great success, reaching 5.8 million viewers.
The following Thursday, a repeat of the show "Accredo" will air. Then when "SVU" returns, they will further the story of a missing child who was found locked in an abandoned car.
The story began last week in an episode titled "Facing Demons." Dean Winters returned as Detective Brian Cassidy and played a pivotal role. After admitting to past assault, a confrontation is set up with his former abuser.
The segment wrapped up a story that was started since last year in the episode "Chasing Demons." The tendency to leave the plotlines open is not an uncommon thing on the long-running show.
While fans understand the inability to keep track of all storylines. There are a few plotholes they can't get over. For one, Elliot Stabler, played by Chris Meloni, never gave his long-time partner Benson a proper goodbye on the show.
Another frustrating open-ended story came at the end of season nine. After two seasons, Chester Lake is found to have murdered a police officer and is caught. Instead of seeing him go away, Lake disappeared from the show by the next season.
More often, however, we are faced with stunning endings that help to develop regular characters on the show and tell their stories further. For example, a February episode named "Brothel" gave viewers an unexpected conclusion.
The "SVU" team began with an investigation into a prostitute's death. It leads to the revelation that Judge Kafax, who was pretending to help, is actually a mole.
Kafax tried to explain himself by claiming that he thought he was helping the woman in the brothel. An interview revealed that this is not to so and the judge is sentenced.
Please fill in your e-mail so we can share with you our top stories!