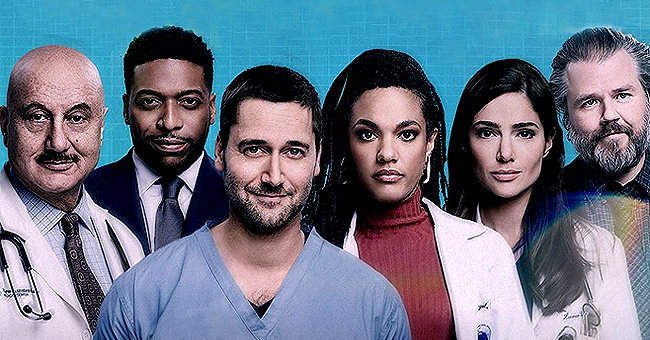 facebook.com/NBCNewAmsterdam
'New Amsterdam' Fans React after Georgia Goodwin's Death
The medical drama, "New Amsterdam" premiered with its second season and a major character of the series has been killed off. The fans of the show are collectively losing their minds over the tragedy.
The medical drama is inspired by the memoir of Dr. Eric Manheimer, "Twelve Patients: Life and Death at Bellevue Hospital," and his years as a medical director in the establishment.
The second season aired and the scene opened three months after the ambulance accident in the first season Finale. The show opened with the death of "Georgia" played by Lisa O'Hare through an emotional bait and swap.
THE SUSPENSE OF THE ACCIDENT
Georgia and Max are seen sleeping when their daughter, Luna, starts crying. Georgia says, "Your turn," and leaves max to take care of her.
The fans were convinced that Georgia had survived the accident. The other two characters that were involved in the crash, Dr. Helen Sharpe (Freema Agyeman) and Dr. Lauren Bloom (Janet Montgomery) might have died.
THE DEATH REVEAL
The episode went halfway before the shocking revelation was made. The episode went back to the morning on Max's dialogue, and he added, "It's always my turn." The fans went bonkers from here on out.
The death of such a significant character shook the fans to the core and left Twitter bombarded with disapprovals and sadness. Some fans compared to the twist with a "Punch in the gut" while others were simply overwhelmed.
GEORGIA WAS DESTINED TO DIE
"
TV Line
" got a word form the showrunner of the
medical drama
, David Schulner, and talked about the decision to terminate Georgia even though he fell in love with it in the story. He
said
:
"Well, it's something I was kind of trying to set up in the pilot episode. When Georgia came in with the preeclampsia, and there was trouble with the baby. I was trying to set up the end of the season in those scenes."
Schulner also mentioned that he fell in love with O'Hare's character and "chickened out" at the season finale.
DEATH OF A CHARACTER WAS SADDENING
Schulner went on to reveal that killing off Georgia was a tough job for everyone working on the show -- the declaration, writing, and shooting were all very saddening for the team.
"It really was like a death. Having Lisa O'Hare play a corpse on that operating table, those things are really hard to ask actors to do," he said. "We didn't do it lightly, and we didn't do it cavalierly."
The entire crew is upset about the loss of O'Hare's character who was showing tremendous promise for the future. This time around, the fans need emotional attention, preferably from professionals.
Please fill in your e-mail so we can share with you our top stories!