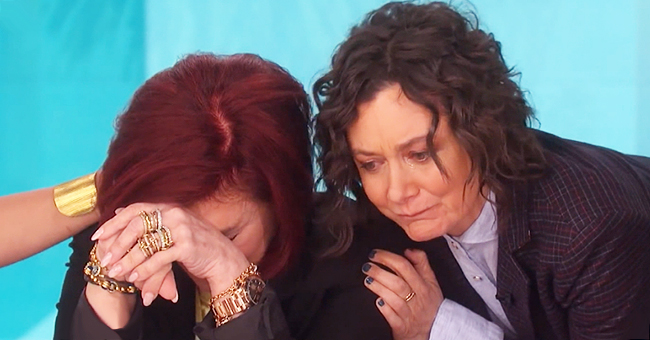 twitter.com/etnow
Former 'Talk' Co-Host Sara Gilbert Returns to the Show as Guest with Cast of 'the Conners'
There was a reversal of roles for Sara Gilbert on her return to CBS's television talk show, "The Talk" as she made an appearance on the program as a guest since her departure in August.
For many years, Sara Gilbert co-hosted CBS's television talk show, "The Talk" before leaving in August.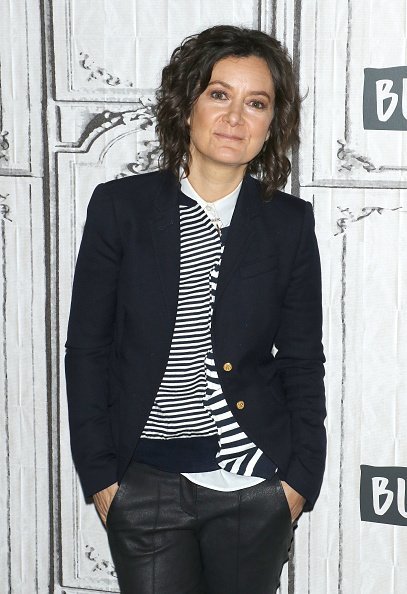 Sara Gilbert at the Build Series to discuss "The Conners" on September 18, 2019 | Photo: Getty Images
She, however, made a return to the show on Monday's episode, but this time, as a guest. Sara was accompanied by co-stars from the series, "The Conners."
CARRIE ANN INABA WAS EXCITED TO SEE SARA
One of the show's co-hosts, Carrie Ann Inaba was excited to see her former colleague. Carrie shared a picture of herself and Sara on her Instagram Story, with a caption that fully displayed her excitement. She wrote:
"And this makes my heart full! @thesaragilbert Was back!!!!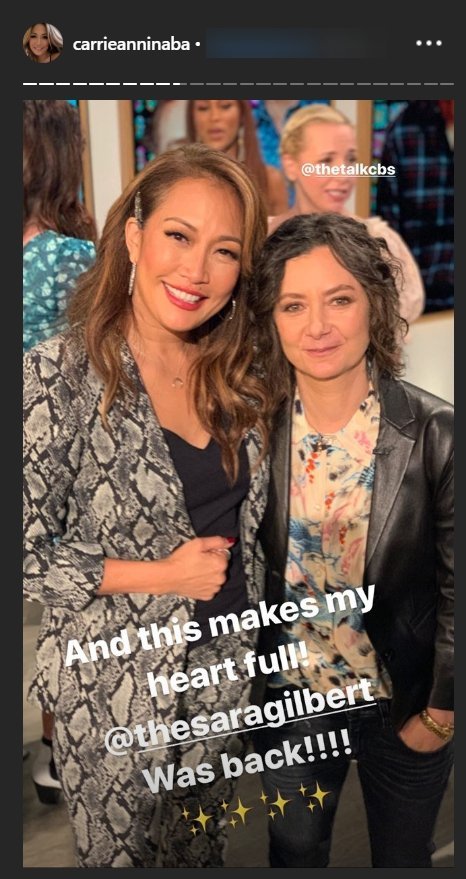 Co-host, Carrie Anninaba and Sara Gilbert on set of "The Talk" | Photo: instagram.com/carrieanninaba
SARA'S RETURN TO "THE TALK"
Sara wasn't alone in her return to the daytime television talk show.
Following her was Laurie Metcalf, Lecy Goranson, Michael Fishman, John Goodman, and Emma Kenney, who are cast members of the television drama series, "The Conners," which Sara Gilbert stars in.
The cast was present to talk about the second season of the series, but not before Sara spoke about how she coped after leaving "The Talk."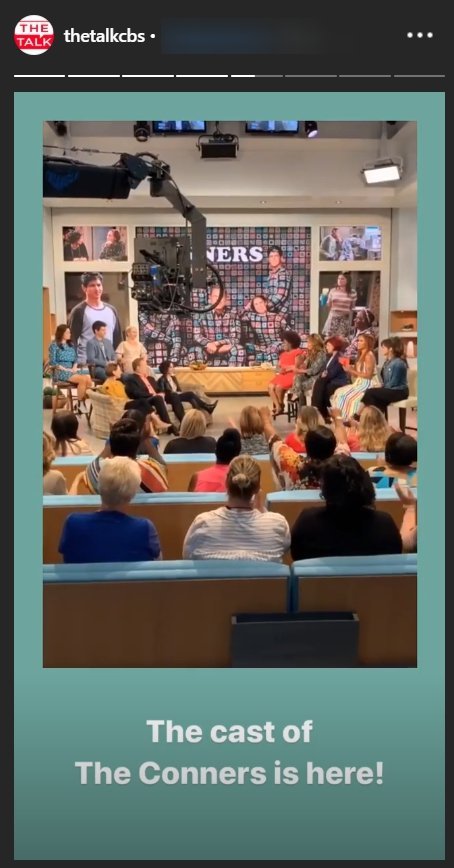 Cast of "The Connors" on the talk show, "The Talk" | Photo: instagram.com/thetalkcbs
The 44-year-old admitted that the first week of her exit from the show was tough as she kept texting the co-hosts, producers, and everyone else.
When co-host, Sharon Osbourne asked her about the one thing she missed the most about the show, Sara replied;
"The people. I couldn't get here early enough today to see you all."
The conversation then shifted to Sara's role in "The Conners," where she portrays the character, Darlene who is in a love triangle with two men, David and Ben.
"I always thought that everybody would just like David because it's a 30-year history and everybody would be "Team David." But I actually see fans kind of split. I think people like that Ben is strong and gives Darlene a run for her money," she said.
SARA GILBERT'S EMOTIONAL FAREWELL TO "THE TALK"
The day Sara Gilbert said goodbye to "The Talk" was understandably an emotional one for her and many of the show's viewers, but no one felt the emotions more than her best friend and co-host, Sharon Osbourne.
Gilbert's decision to leave was to focus on other projects and also have more time to spend with her children.
When Sara announced her leaving on the show, Sharon broke down in tears. She also said she would miss Sara's humor, describing her as being irreplaceable and a best friend.
Please fill in your e-mail so we can share with you our top stories!