Sara Haines Shares a Photo of Her Three Adorable Kids While Holding up Two of Them
Sara Haines doted on her three kids in an Instagram story which featured the little ones all over their loving mom. 
"Good Morning America" host Sara Haines, 42, is a proud mom of three tots. She's also a strong woman who can carry all three of her "chicks." 
In a sweet photo, the television personality showed what she had to deal with when all three of her kids are all over her. The post is found below.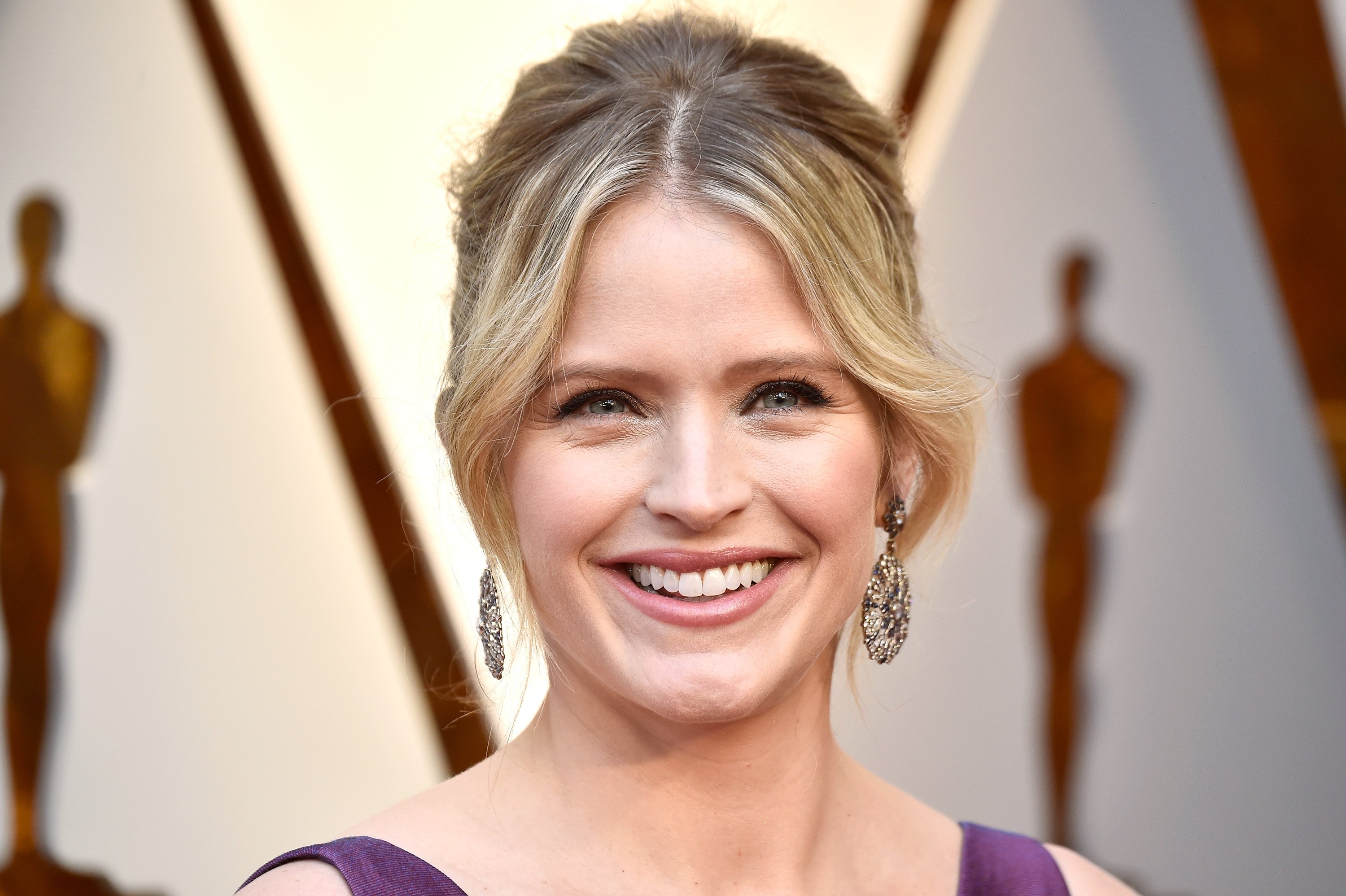 A three in one bundle of kids
In the shot, Haines stood barefooted in what appeared to be a living room. Her youngest, Caleb Joseph Shifrin, lay in a grey baby carrier on her chest.
In her other arm, she held up daughter Sandra Grace, 21 months, who wore an open-mouthed smile on her face. On her leg, three-year-old Alec Richard faced front while holding onto his mom's leg.
Haines is one capable mama
"Just a chick with her chicks," Haines wrote over the picture. In the top right corner, she placed two gold stars and one pink star with a smiley face. 
Haines' own toothy grin reflected her joy of motherhood despite looking overwhelmed in the photo. She shares all three kids with husband Max Shifrin.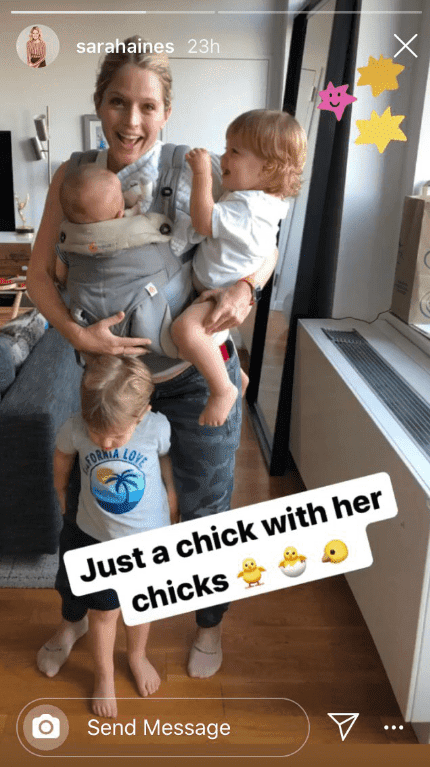 She and hubby made the necessary adjustments when Caleb came along
Back in June, Haines expressed her excitement when Caleb, named after his maternal grandfather, entered the world weighing 8 lbs., 15 oz. The couple was "riding the life high," they told People at the time. 
In September, Haines updated the magazine about how she and Shifrin were making out with their three kids. The former "View" co-host said they were "still adjusting" to three children. 
It's chaotic, but they always remind each other to savor the moments and count themselves lucky to have such experiences. Haines has also been lucky in her career. 
Haines' career is also flowing well
Before joining Michael Strahan — and later welcoming Keke Palmer — on "Good Morning America: Strahan, Sara, & Keke," Haines worked on "Today" and with ABC News. 
Her run on "The View" lasted for two seasons. Recently, Hollywood Reporter claimed that Haines moved over from the Creative Arts Agency (CAA) to Willam Morris Endeavor Entertainment (WME).
Haines has been with "Good Morning America" since September last year. As for her husband, they've been married since November 2014. The pair had a tropical wedding in the Bahamas on the 22nd.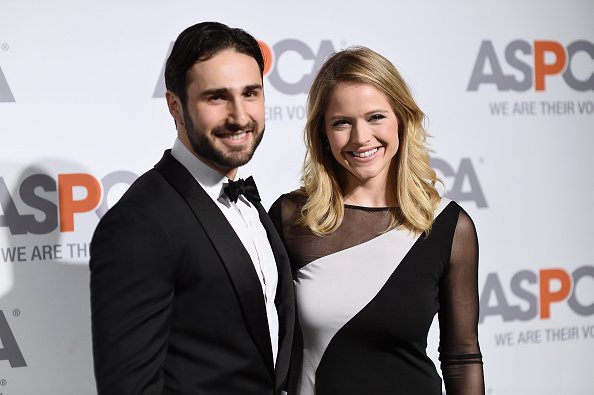 The two actually met online via OkCupid which Haines had downloaded to do a segment for the show. After their awkward first date, they saw each other again and the rest is history.