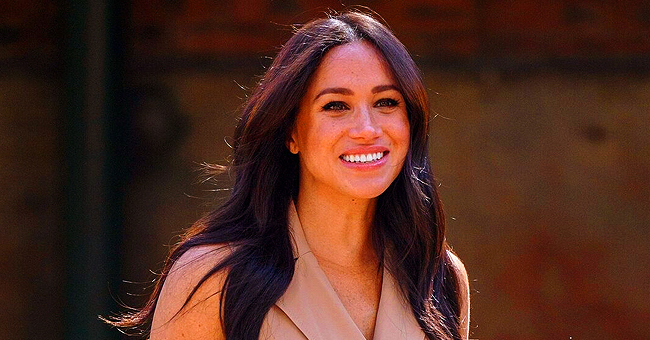 GettyImages
Little Girl Who Cried after Meghan Markle Kissed Her Hand Says It Was 'Incredible' Meeting the Duchess
Amara Nenguke wept as she explained what the special moment in which she met Duchess Meghan meant to her.
Like his mother before him, Prince Harry and his Duchess Meghan seem to have a gift for touching people's hearts.
On their tour of 8 African countries, the Dukes of Sussex have interacted with thousands of people, but one little girl, in particular, will never forget them, or what their kindness meant to her.
The deceased Princess Diana dedicated herself to raising awareness about AIDS, and her two sons have taken up her cause
Prince Harry and Meghan Markle on their African tour/ Source: Getty Images
A HISTORICAL MOMENT OF UNSURPASSED TENDERNESS
Duchess Meghan and Prince Harry were visiting mothers2mothers—a nonprofit organization in Cape Town working to prevent the spread of HIV in Africa, and they paused to greet a group of people.
Little eight-year-old Amara Nenguke was overwhelmed by the Royal presence, and in a sweet, loving gesture, Meghan kissed her hand to soothe her.
AMARA DESCRIBED ENCOUNTER WITH DUCHESS MEGHAN
The little girl was incredibly composed and eloquent as she described her fleeting encounter with Duchess Meghan, whom she revealed, is one of her idols.
"It was incredible. She's so nice. And when she goes to other countries, like she's—that's her home, and she's family with those other people and I like that about her," Amara said.
AMARA: "JUST BELIEVE IN YOURSELF"
Amara revealed that during her chat with Duchess Meghan, the Royal had asked her her name and what she wanted to do in the future.
"She asked me what I wanted to do one day, and she asked me my name. I said, 'I want to be a pediatrician' (Meghan said) 'You can be anything you want.'"
DUCHESS MEGHAN SPEAKS TO HIV POSITIVE MOMS
The Duchess spent the afternoon meeting and talking to many of the women that Mothers2mothers helps and supports, and she brought along some of baby Archie's outgrown clothes for their babies.
"My friends and I just brought some little things. It's so important to be able to share from our families to yours," she said.
The deceased Princess Diana dedicated herself to raising awareness about AIDS, and her two sons have taken up her cause, with the same energy and passion.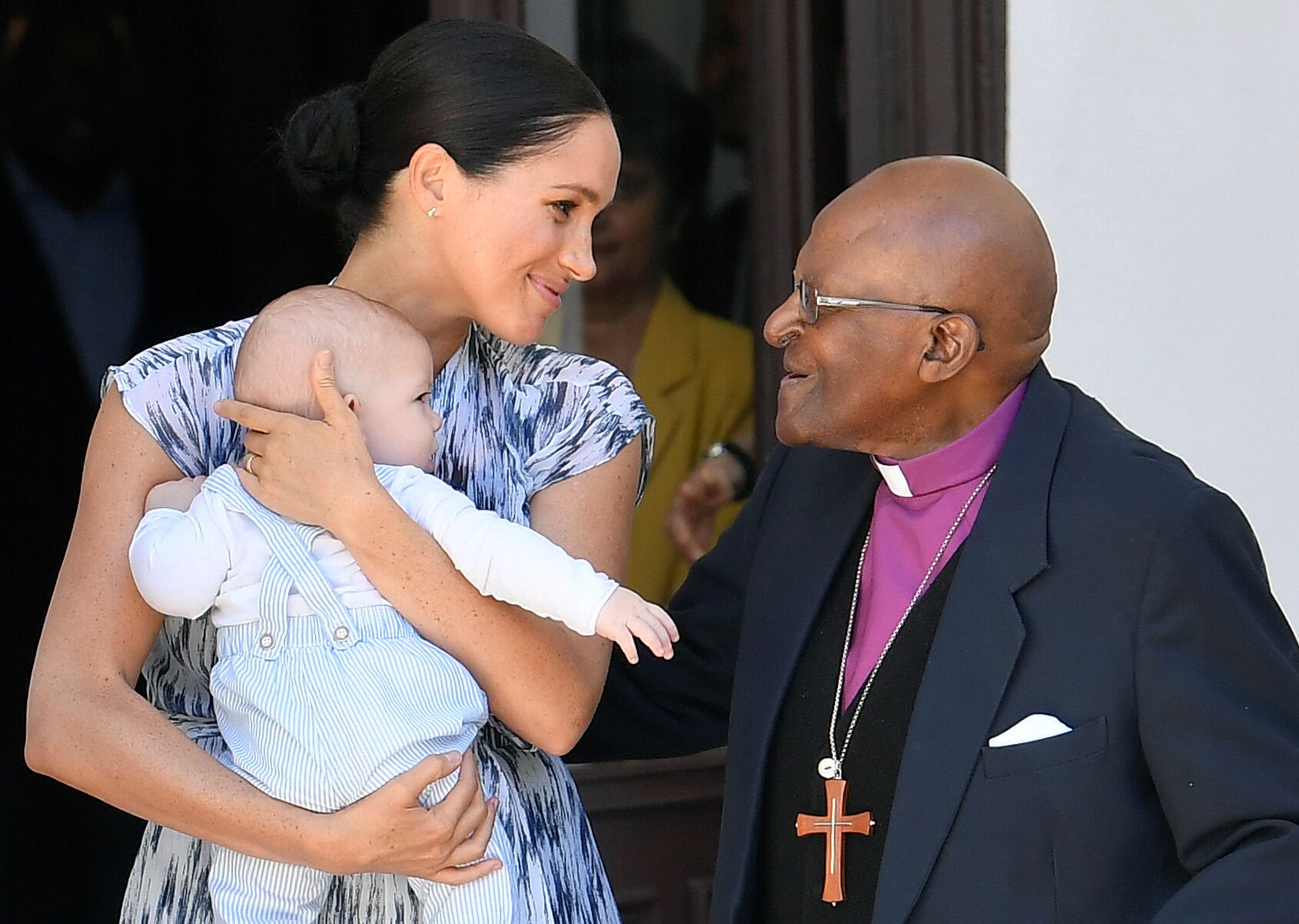 The Royal Sussex baby Archie meets Bishop Desmond Tutu/ Source: Getty Images
ARCHIE MEETS ARCHBISHOP DESMOND TUTU
The Sussex Royal Tour of Africa has been historical for many reasons, one of which is the debut of 5-month-old Archie into public life.
Archie was formally introduced to the now-retired Archbishop Desmond Tutu, a man who was one of the forces for change in South Africa during the apartheid regime.
Archie seems to be a born diplomat and he charmed the dignified Nobel Peace Prize winner into cooing him and giving him a gentle kiss on the forehead.
Please fill in your e-mail so we can share with you our top stories!