'Real' Co-Host Tamera Mowry's Daughter Proves She's Grown as She Makes Cookies in a Cute Photo
Tamera Mowry's very own mini-me, Ariah, proves she's all grown up as she bakes her own cookies at home. The proud mom shared a photo of the little girl on Instagram, baking a fresh batch of chocolate chip cookies. 
Tamera Mowry spent her time off work with her daughter Ariah, who seems to be growing up way too fast. At 4-years-old, the little girl already knows how to bake cookies with her mom guiding her along the way.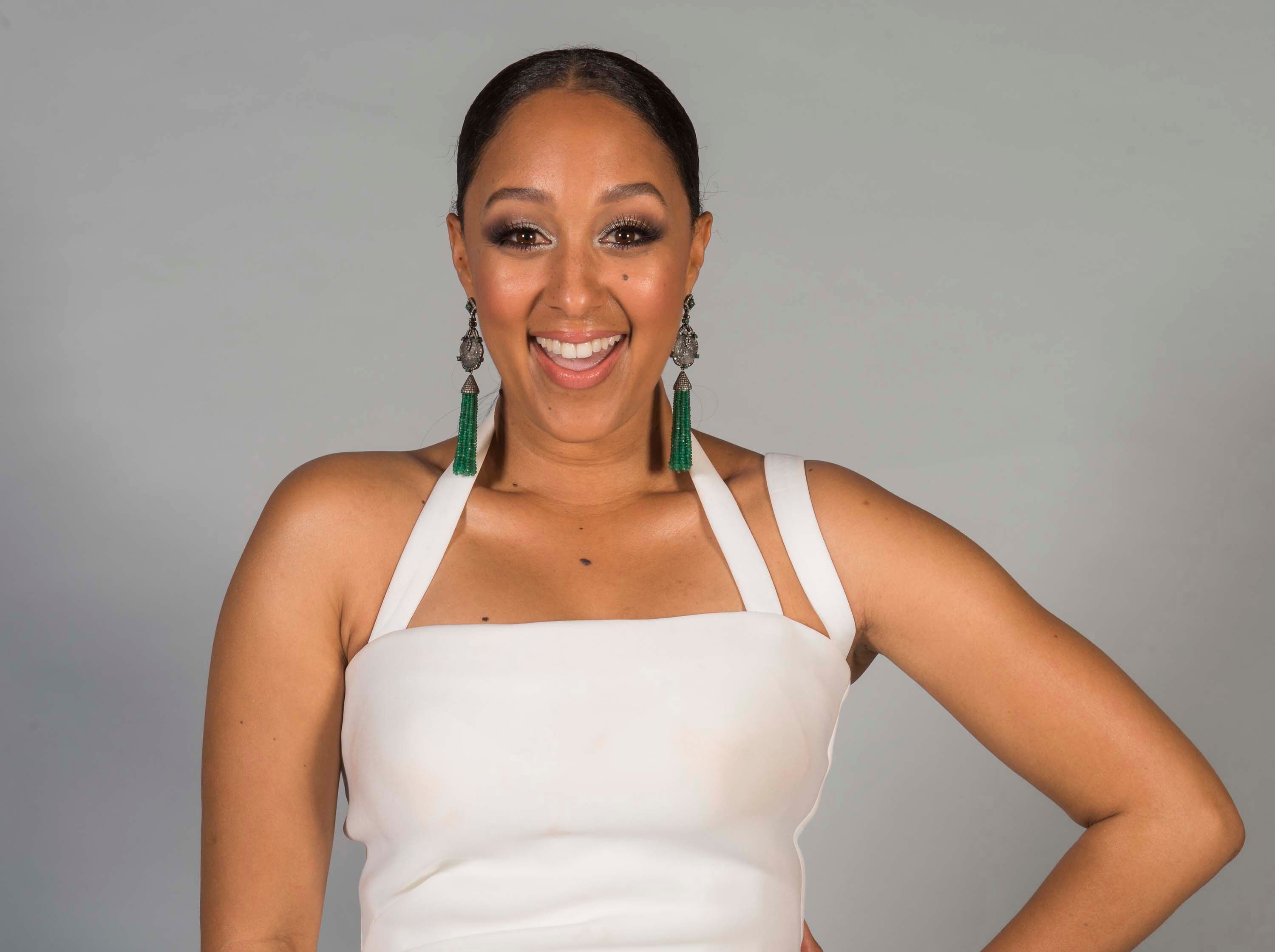 A Fun Weekend Activity
Proud of this little accomplishment, Tamera made sure to share about it on social media, saying weekends are made for fun activities such as these. 
"Weekends are for making cookies with me #minime... and getting batter allll over the place #weekendvibes"
Ariah looked adorable with her wavy hair tied up in a messy ponytail, as she sported a sporty light blue tracksuit that looks perfect for a cozy day at home.
Fans Reactions 
Fans of the "Sister, Sister" star all agreed that indeed, weekends are to be spent with family, as they all chimed in with their reactions about the post. 
"@kristiahnaclark: Nothing better in the world. Precious moments mamas live for. She is a doll! @tameramowrytwo"
"@acrylicnailsbymiriam: Yeees, making cookies with my babies today too."
A Mother-and-Daughter's Bond
Tamera and Ariah spend a lot of time together these days, as she even accompanies her mom when she runs errands. During one of their trips, Tamera snapped a photo of her little mini-me flashing a huge smile for the camera while hugging the car seat. 
Regardless of where they're headed, be it the grocery store or their new Housley Tam's Tasting Room in Napa Valley, the TV host shares that it's always an adventure with Ariah. 
Aside from her mini-me, Tamera also shares a 6-year-old son named Aden with her husband Adam Housley. Now that Aden's off to school, it's always just Tamera and Ariah with their mini-adventures to get them going through the day. 
On Having More Children
While Tamera enjoys being a mom, she reveals that she's done having kids. Having to juggle being an actress, talk show host, businesswoman, partner, daughter, and sibling has not been easy for her, and adding another child to their family is just not in the cards for her. 
"I'm done having kids. My kids are at the age right now - and I talked about this on "The Real" - where parenting is work."
On Raising Aden and Ariah
While people might think she's referring to the number of chores she needs to do with two toddlers, for her, it's more of instilling a strong sense of accountability to her kids. 
"You're not just changing diapers and taking really cute pictures with your baby you know? I am trying to instill some really good characteristics and morals into my children's lives," she shares.
With Tamera spending a lot of her downtime with her children, it's a good sign of great upbringing as she gets to teach them firsthand all the ins and outs about being good people.