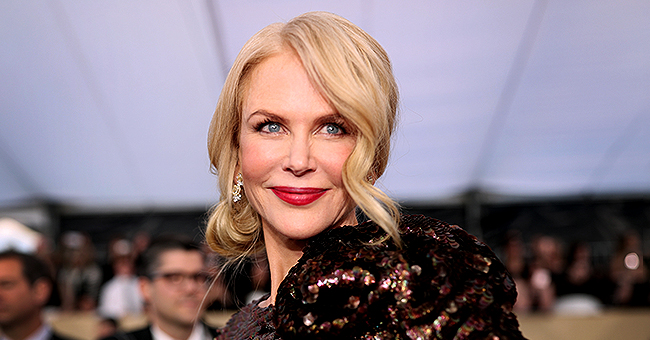 Getty Images
'Big Little Lies' Star Nicole Kidman Is 'Untamed' as She Flaunts Her Curly Mane in Throwback Black & White Photos
The "Big Little Lies" star, Nicole Kidman posted throwback pictures on Instagram flaunting her curly mane. The star was "untamed" in the snap.
Kidman took to Instagram earlier this week and posted a couple of throwback pictures on her Instagram. The actress rocked long, and "untamed" curly hair which flowed from her crown and looked like a mane.
Her fans took to the comments section shortly after the post went live and gushed upon her beauty.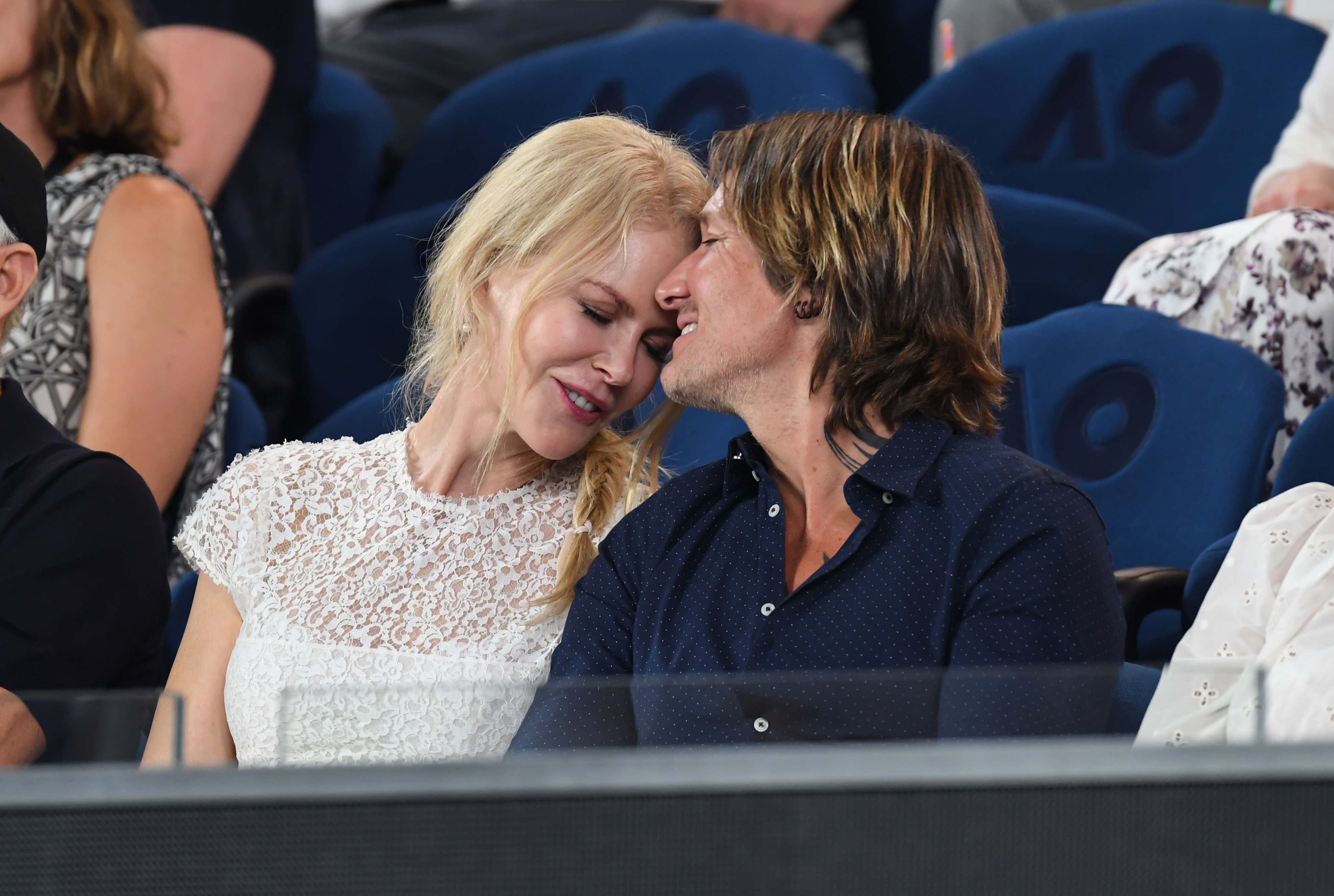 Nicole Kidman and Keith Urban share an affectionate moment during one of the women's semi finals at the 2019 Australian Open | Source: Getty images
KIDMAN'S THROWBACK PICTURES
The throwback post consisted of two monochrome snaps of the star posing for the camera in an alluring manner.
Her curly locks looked like they were radiating in all directions, and the fans just couldn't get enough of the beauty.
FANS COMMENT ON KIDMAN'S POST
After her snap hit the Internet, Kidman's fans were pouring in the comments section with lots of love for the star. The fans were overwhelmed by her looks and couldn't refrain from telling her how amazing she looked.
While comments like "You're so beautiful," and "Queen" were abundant, one fan admitted that Kidman was her goddess.

A fan's comment on Nicole Kidman's Instagram post | Source: Instagram/nicolekidman

A fan's comment on Nicole Kidman's Instagram post | Source: Instagram/nicolekidman

A fan's comment on Nicole Kidman's Instagram post | Source: Instagram/nicolekidman
Kidman is undeniably stunning, and the steps she takes to keep her glowing skin safe are nothing out of the ordinary. Kidman never goes out without applying an adequate amount of sunscreen. This rule is set in stone, and it's a skincare mantra.
She told "Refinery29," that she attributes her skin to her mother. She says she always put sunscreen on herself and Kidman before going anywhere. Now, Kidman is a stickler when it comes to sunscreen.
Even at her time on set, Kidman wears a sun had and reapplies sunscreen whenever and wherever necessary. The star is sure to pass on her way of the sunscreen to her children, with Keith Urban. The couple share Sunday Rose Kidman Urban, 11, and Faith Margaret Kidman Urban, 8.
KIDMAN'S STURDY MARRIAGE
Kidman and Urban tied the knot in 2006, and have been going strong ever since. Kidman opened up about the secret to her successful marriage in an interview with "Harpers Bazaar."
"Obviously I work hard, but when I'm off, I'm off," she told the outlet. The actress stressed on having strict boundaries about letting work creep into your personal lives.
She also mentioned that she had an office in her house, but she got rid of it. She quipped that it was the best thing that she had ever done.
Please fill in your e-mail so we can share with you our top stories!