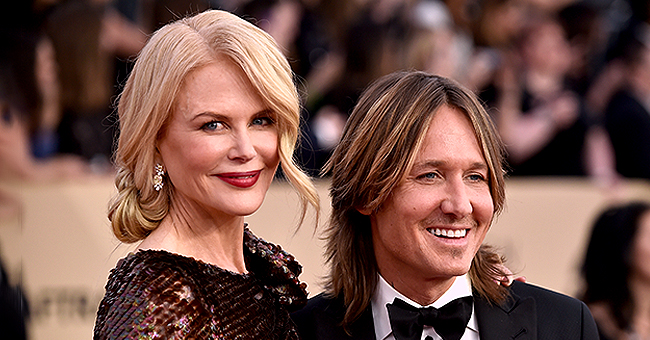 Getty Images
Inside Keith Urban and Nicole Kidman's Fairy-Tale Love Story

The two Australian stars recently arrived at their 13th anniversary as a married couple, and in the course of that time, they have conquered everybody's heart with their public displays of affection. This is their story.
During their time together the two have charmed everybody with their love story thanks to their very affectionate way of treating each other, their mutual support, and the way they have proven that true love only gets stronger after hardship.
Married since June 25, 2006, the 52-year-old actress Nicole Kidman and her 51-year-old husband, country singer Keith Urban, have built a beautiful family together, sharing daughters Sunday Rose and Faith Margaret.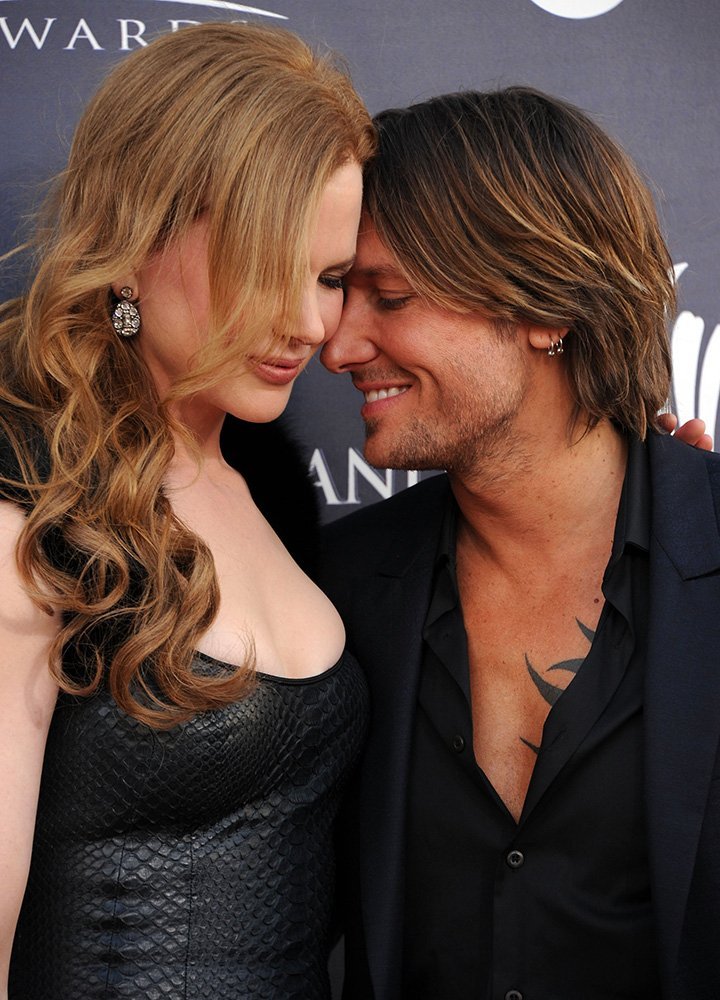 Nicole Kidman and Keith Urban. I Image: Getty Images.
IT IS KIDMAN'S SECOND MARRIAGE
When Kidman and Urban's paths crossed for the first time, she had been divorced from her first husband, fellow actor Tom Cruise, for four years, after the latter surprised her by filing the divorce papers all of a sudden.
Kidman was still a little lost after ending a marriage of 11 years in which she entered as a 23-year-old, and despite being enjoying one of the most successful moments of her career, she was also the loneliest.
"I was holding a gold statue and I was the loneliest I'd ever been," Kidman told Red magazine in 2016, referencing the Best Actress Academy Award she earned for her portray of English writer Virginia Woolf in the 2002 film "The Hours."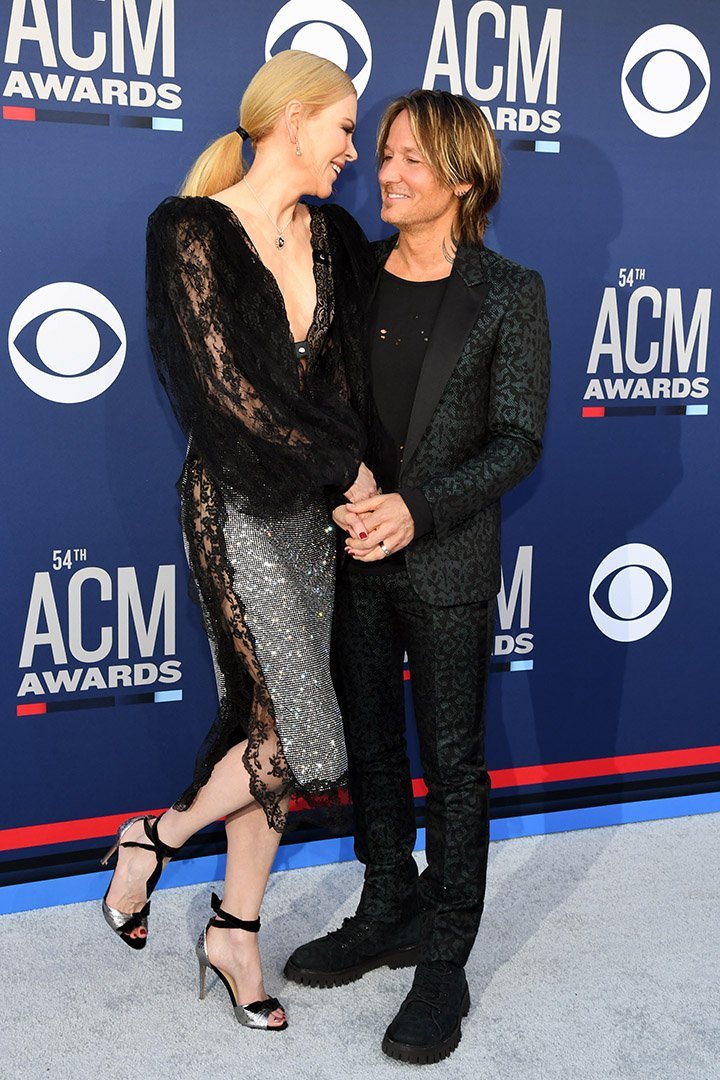 Nicole Kidman and Keith Urban. I Image: Getty Images.
A WHIRLWIND ROMANCE
But the year 2005 had something in storage for Kidman that was going to turn her world upside down. In January of that year, the "Cold Mountain" star met Urban at the G'Day USA gala in Los Angeles, an event that honored notable Australians.
"I remember thinking, I had such a crush on him, and he wasn't interested in me. It's true! He didn't call me for four months," Kidman told Ellen DeGeneres in 2017.
In fact, it was a lack of confidence that almost made Urban miss the chance to meet the love of his life, as he later revealed. But once he had the courage to call, the love story set in motion, and in less than a year the two were already engaged.
Nicole Kidman and Keith Urban in one of their famous PDA. I Image: Getty Images.
EXCHANGING VOWS
Kidman was approaching the age of 40 and she knew that she didn't want to waste any time to rebuild her life in the company of Urban. When she turned 38, Kidman realized she was ready to marry this man.
"I believed by that point he was the love of my life. Maybe that's because I am deeply romantic, or I'm an actress, or I have strong faith as well, but I just believed, 'Oh, okay, here he is,'" Kidman told People recently.
Fast-forward to June 25, 2006. Kidman and Urban exchanged vows on that date in the Australian capital, with several Australian celebrities such as Russell Crowe, Naomi Watts and Hugh Jackman in attendance.
"When Nicole and Keith looked at each other it was like they were the only two people in the room. They are so deeply in love. It was the most incredible wedding," a guest later shared with People.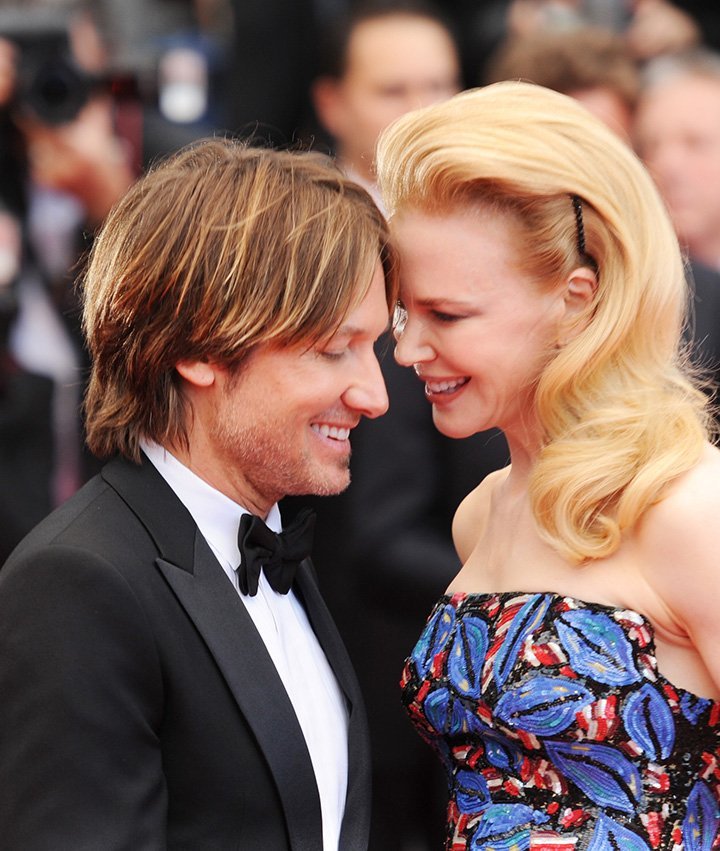 Keith Urban and Nicole Kidman. I Image: Getty Images.
A BUMP IN THE ROAD
While after 13 years together they are more in love than ever, the marriage faced its first major challenge very early on, when Kidman had to stage an intervention for her husband of months to overcome his addictions.
"I caused the implosion of my fresh marriage," Urban told Rolling Stone in 2016.
"It survived, but it's a miracle it did. I was spiritually awoken with her. I use the expression 'I was born into her,' and that's how I feel. And for the first time in my life, I could shake off the shackles of addiction," he added.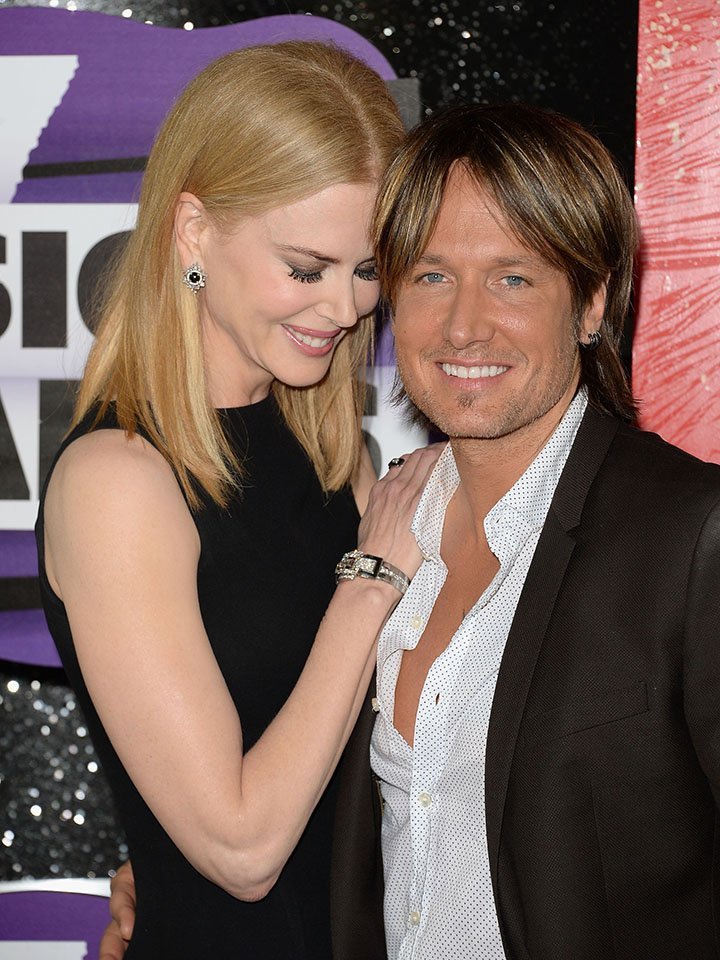 Nicole Kidman and Keith Urban. I Image: Getty Images.
The singer ended up spending three months of their first year of marriage in a rehabilitation facility.
But Urban's troubled past was not a secret to Kidman, and she was confident that his perseverance and her love for him were going to empower him to come clean for good.
"I would probably say that two very lonely people managed to meet at a time when they could open themselves to each other. We were a mixture of frightened and brave," Kidman told Vanity Fair the following year.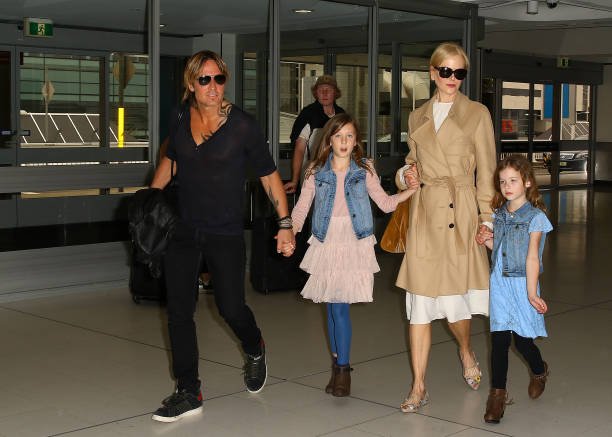 Keith Urban and Nicole Kidman with their two daughters in 2019. I Image: Getty Images.
CHILDREN
Kidman and Urban welcomed their first daughter on July 7, 2008, naming her Sunday Rose, know affectionately called "Sunny" within the family. It was Urban's first and Kidman's third child, as she shares two with her ex-husband.
In 2011, Faith Margaret followed, born via surrogate. By that time, Kidman had already developed fertility issues, and the two decided that they weren't going to try and have any more children.
"I wish I could have met [Keith] much earlier and had way more children with him, but I didn't. I mean, if I could have had two more children with him, that would have been just glorious," Kidman admitted to Vogue in 2015.
Please fill in your e-mail so we can share with you our top stories!