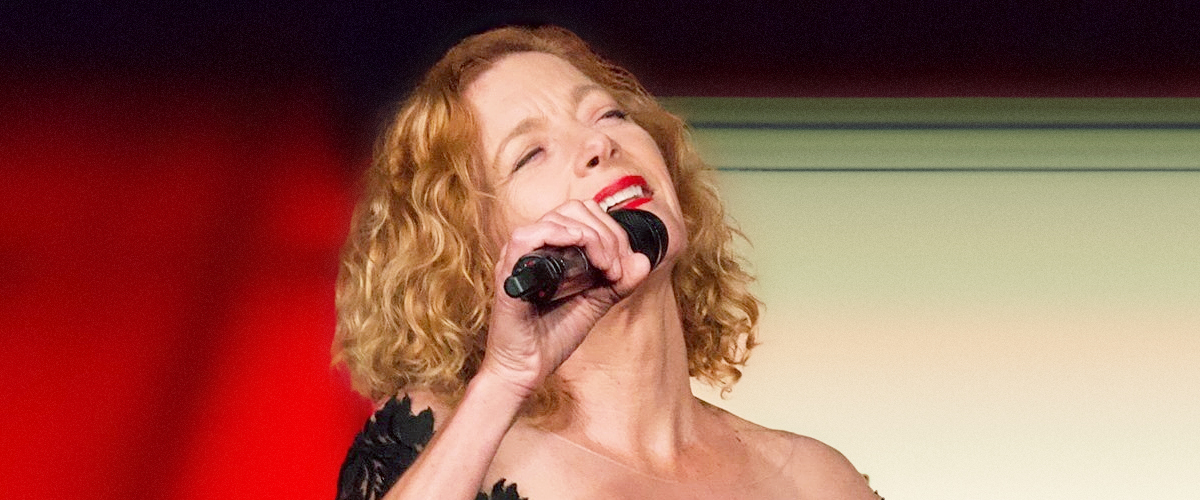 facebook.com/KikiEbsenOfficial
Meet Kiki, the Daughter of 'Beverly Hillbillies' and 'Barnaby Jones' Star Buddy Ebsen

Kiki Ebsen, the daughter of "The Beverly Hillbillies" star Buddy Ebsen, grew up to be a beautiful singer-songwriter who has tributed her late father with a very nostalgic show.
Born in April 1908, Buddy learned to dance at a dance studio that his father ran in Orlando, Florida. In 1928, he moved to New York with Vilma, one of his sisters, and they would work as dancers in supper clubs and vaudeville.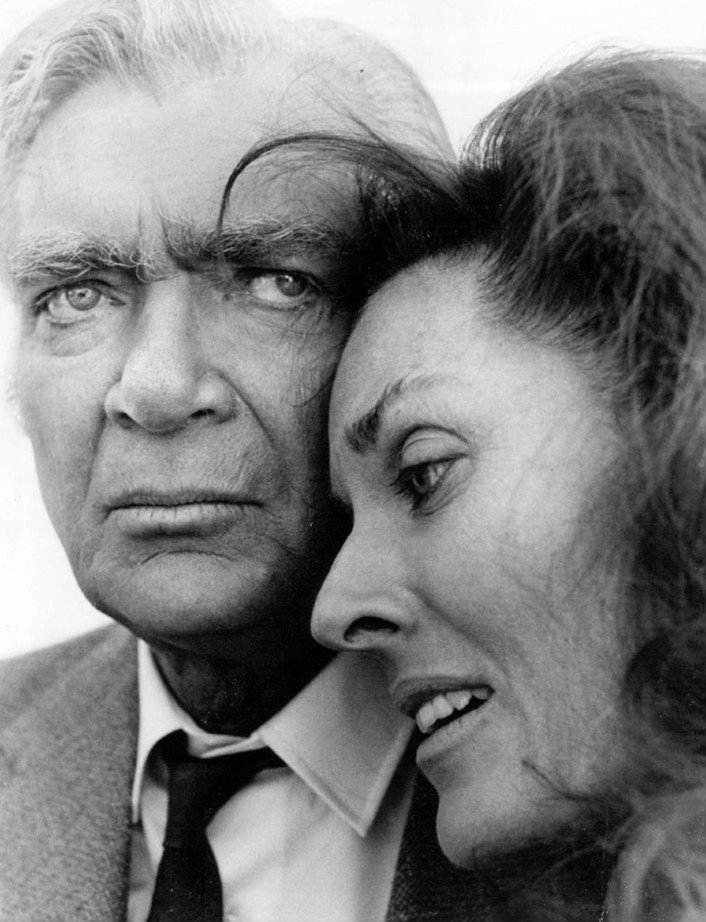 Publicity photo of Buddy Ebsen and Lee Meriwether on "Barnaby Jones" circa March 1973 | Source: Wikimedia Commons
Starting his career in the entertainment business
It wasn't until 1935 that MGM approached both of them and, after doing a screen test, they signed a contract with the company. The siblings' film debut took place later that year on "Broadway Melody of 1936."
Unfortunately, there was a problem with Vilma's contract that prevented her from making more films, so she eventually left the entertainment industry.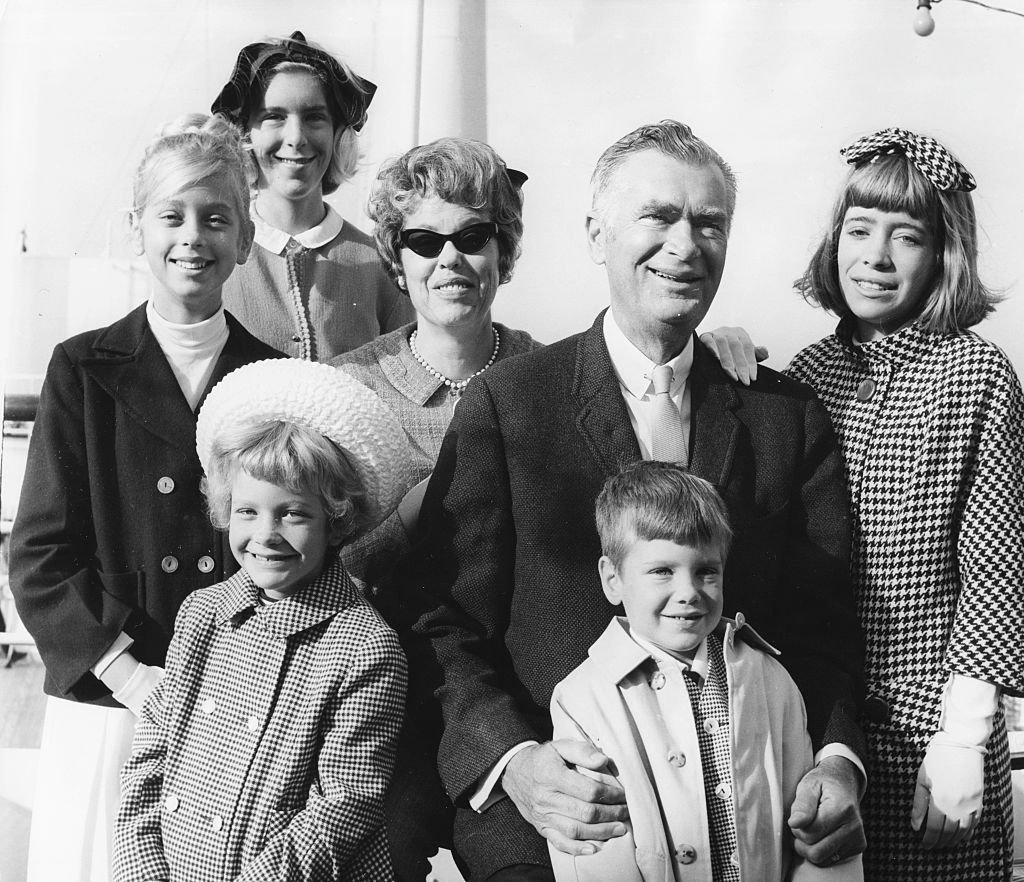 Buddy Ebsen and his family in Britain on June 13, 1964 | Source: Getty Images
For Buddy, thankfully, it was only the start of a successful career. After working in different films, he was cast as the Scarecrow on the 1939 film "The Wizard of Oz." However, he swapped roles with Ray Bolger, who was initially cast as the Tin Man.
Unfortunately, Buddy started suffering a reaction to the aluminum dust used in the makeup of the Tin Man and had to spend some time in the hospital. Jack Kaley eventually replaced him.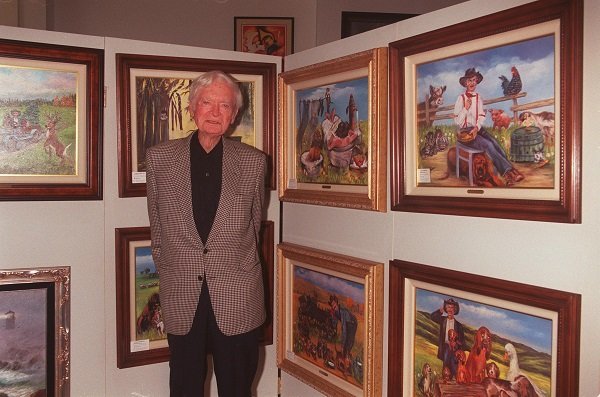 Buddy Ebsen on August 26, 2000 in Beverly Hills, California | Source: Getty Images
Getting back to acting
The actor took a long time away from the cameras and worked in the Navy. In 1946, he was honorably discharged and came back to the entertainment industry, landing his first TV role on an episode of "The Chevrolet Tele-Theatre."
From that point on, Buddy Ebsen kept getting roles in different TV shows like "Rawhide," "Tales of Wells Fargo," and "Have Gun, Will Travel." However, his most memorable role was that of Jed Clampett on "The Beverly Hillbillies" next to Irene Ryan.
The show, which ran for nine seasons totaling more than 250 episodes, followed the lives of the Clampetts, a low-income family from the Ozark region who moved to Beverly Hills, California, after finding oil on their land.
Two years after "The Beverly Hillbillies" was canceled, Buddy came back to TV as the title character of "Barnaby Jones." It was his second long-running show as it ran for eight seasons and more than 170 episodes.
His passing and most famous daughter
Unfortunately, he passed away on July 6, 2003, due to respiratory failure. He was 95 years old. Throughout his life, he was married three times and had seven children. One of them is Kiki Ebsen, the daughter he had with his second wife, Nancy Wolcott.
Born in 1958, Kiki is known as a solo singer and gifted keyboard player who has played with musicians as famous as Al Jarreau, Tracy Chapman, Michael McDonald, and Boz Scaggs.
Buddy's daughter has been in love with the classics, opera, and jazz from a very early age. Despite her father's success in the entertainment industry, she opted for pursuing a career separate from him in music.
So far, she has appeared on several TV shows, including "The Tonight Show" starring Jay Leno, "The Late Show" with David Letterman, and "The Arsenio Hall Show." In all of them, she showcased her music skills.
"To Dad with Love: A Tribute to Buddy Ebsen"
Apart from that, she has appeared as a musician on a few films and TV series, including "Back to the Future," "Glee," "Speechless," and "Life in Pieces."
One of Kiki's most popular shows is "To Dad with Love: A Tribute to Buddy Ebsen." In it, she revisits the highlights in Buddy's career thanks to a trunk filled with memorabilia that the late actor left behind.
During the show, Kiki sings and dances next to her brother, Dustin Ebsen, while showing clips of Buddy's performances in films such as "Captain January," "Banjo On My Knee," and the "Broadway Melody" movies from 1936 to 1938.
At the moment, the singer has released seven albums and is still focused on her career performing in shows in the US.
Please fill in your e-mail so we can share with you our top stories!