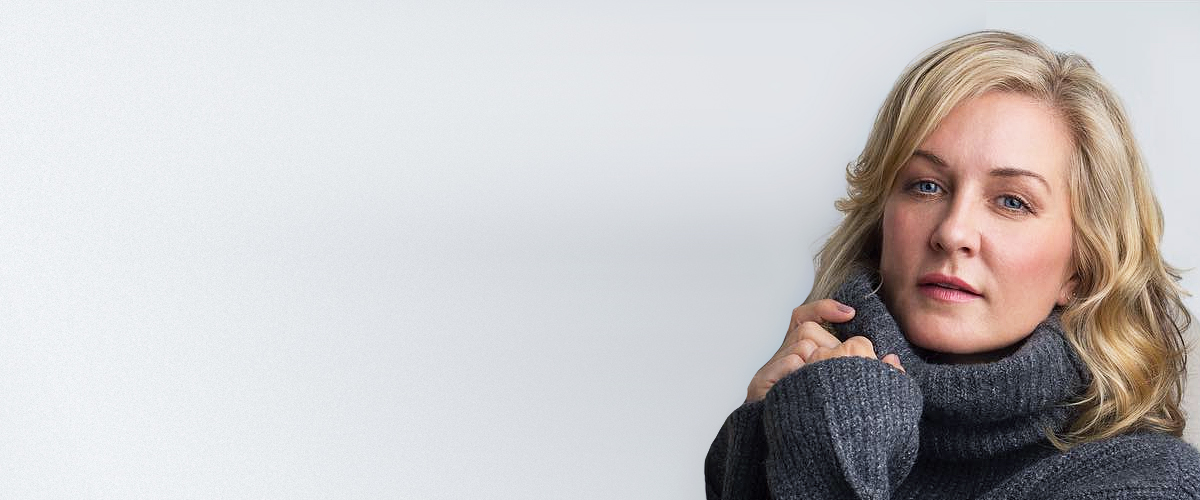 instagram.com/theamycarlson1
'Blue Bloods' Star Amy Carlson Poses with Len Cariou as She Wishes Him a Happy Birthday

Amy Carlson is still close to her former "Blue Bloods" co-stars as she wished one of them a Happy Birthday.
Len Cariou recently celebrated his 80th birthday. He received well wishes all around from stars in the entertainment industry. Among them was former co-star Amy Carlson.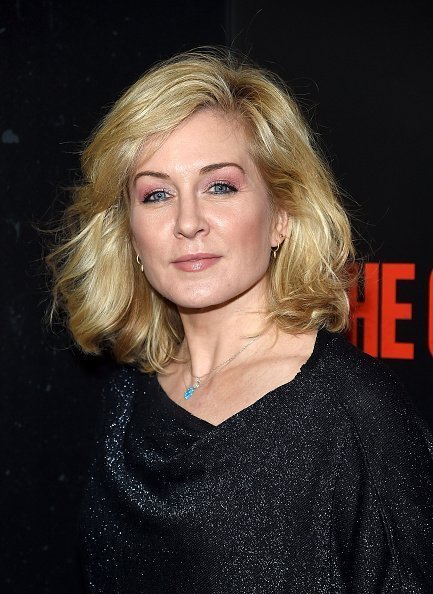 Amy Carlson at "The Commuter" New York Premiere on January 8, 2018 | Photo: Getty Images
Happy Birthday to Len Cariou
Carlson, 51, posted a photo of her and Cariou smiling as she wished the actor a Happy Birthday and called him a "Prince of a Guy." The photo is found below.
Carlson included the hashtags "Sweeney Todd" and "Tony winner." She also described Cariou as a "great friend" in the caption. The actress would know since she worked with Cariou for seven years on CBS' "Blue Bloods."
Why Amy Carlson left "Blue Bloods"
Carlson left in season seven with the killing off of her character Linda Reagan. The news was a shock to fans as they had received no hints from the plotline before it happened.
In real life, Carlson explained that she decided on her own to leave the show. She left the manner of her fictional death to the writers. Linda had an off-screen death from a helicopter crash.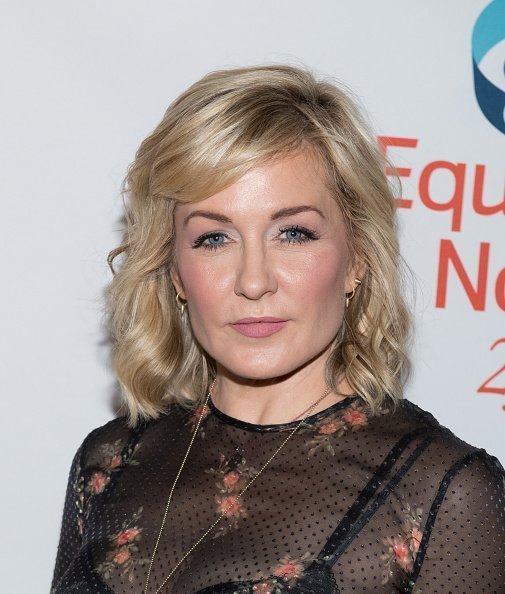 Amy Carlson attends the 2017 Equality Now Gala at Gotham Hall on October 30, 2017 | Photo: Getty Images
What is she doing now?
Carlson has since moved on to other projects, having completed four so far this year. None saw her as a regular. However, the "Landline" actress has a lengthy portfolio for her acting career.
Aside from "Blue Bloods," she's best known for her role on "Third Watch. She was also on "Peacemakers" and appeared in a few episodes of "Law & Order: SVU."
Carlson is a family woman who loves to write. She currently resides with long-time partner Syd Butler and her two kids in New York City. The actress began her career with broadway plays in college.
All about Len Cariou
Similarly, Len Cariou who plays Henry Reagan on "Blue Bloods," also began in theatre. These days, he's returned to the stage as actor, singer, and producer in addition to working on the CBS series.
Cariou has also worked as a director for theatre plays in the 70s. In terms of his personal life, he divorced twice and is now married to Heather Summerhayes. He has one daughter from his first marriage.
What's coming on "Blue Bloods" Season 10
On Friday, Cariou returned for season 10 of "Blue Bloods" alongside Donnie Wahlberg as Danny Reagan, Bridget Moynahan as Erin Reagan, Will Estes as Jamie Reagan, Vanessa Ray as Eddie Janko, Sami Gayle as Nicky Reagan-Boyle, and Marisa Ramirez as Maria Baez.
According to Country Living, we can expect to see lots of twists and turns in the new season. In the very first episode, things already switched up when a non-Reagan took a seat at the family dinner table.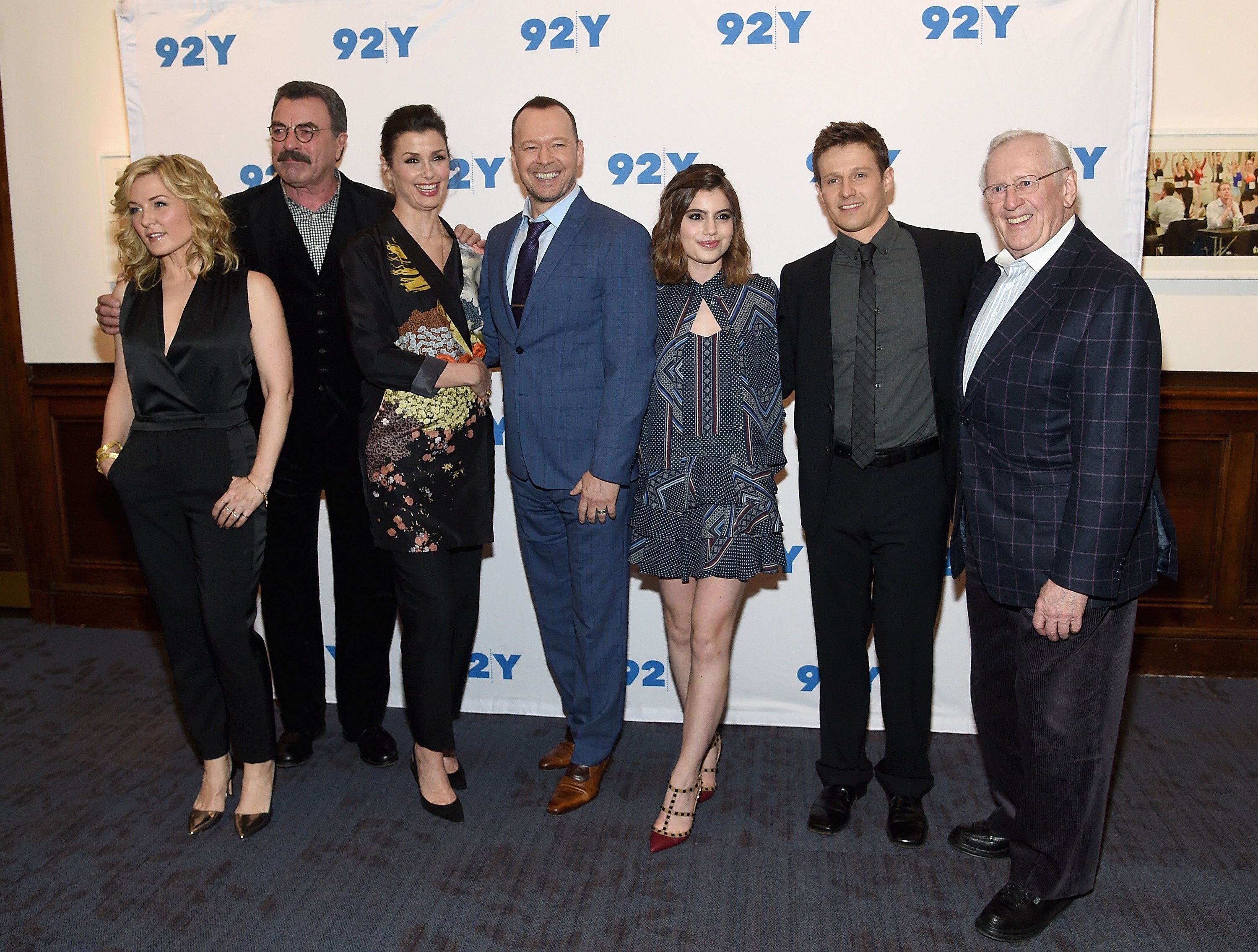 Len Cariou stands at the end of the "Blue Bloods" cast line at the 150th Episode Celebration in New York City on March 27, 2017 | Photo: Getty Images
In the episode titled "The Real Deal," Lenny Ross, played by Treat Williams, took a seat at what was always an exclusive family ritual. Apparently, he wants help from Frank to deal with his daughter's arrest. It's a shame Linda wasn't there to see it.
Please fill in your e-mail so we can share with you our top stories!