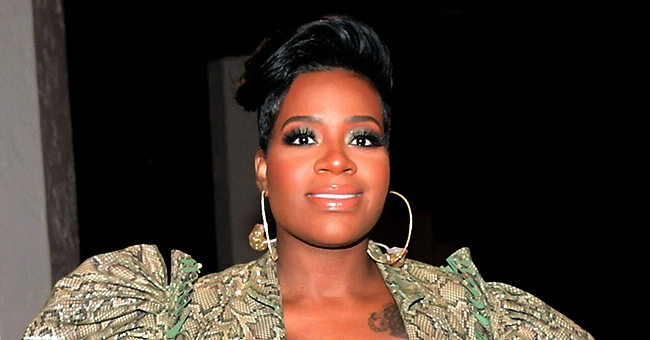 GettyImages
'Enough' Singer Fantasia Shares Photos of Grandson Khoen & Thanks Him for Bringing Joy

Former American Idol winner expresses the joy of having Khoen as her grandson, as she also talks about women's key to finding a man.
The 35-year-old singer and actress recently shared some pictures of the cute toddler on her Instagram account with the caption,
"Thank You @khoenjosiah for bringing this house so much Joy! Glam Ma needed every bit of this before she hits the road. All my Kids are my strength @onlyzion_ @treybrice2 @_kmccarthy @khoenjosiah and Dallas. It's Go Time."
In the first image, little Khoen is seen walking barefoot in a playful mood as he raises his hands with a smile on his face. Another picture shows the happy kid in the kitchen stuck between a man's legs, still in a joyous mood.
In the last picture though a little blurry, Khoen appears to be running around the house.
"SUNNY DAYS WOULDN'T BE SPECIAL IF IT WEREN'T FOR RAIN" — FANTASIA
The mother of two had previously been through a series of storms; ranging from depression to contemplating suicide before she was able to get it right with her life.
After rising to fame on winning the American Idol contest and selling an album (Free Yourself) that went platinum in 2004, Fantasia was struck by depression and monetary problems.
Her situation worsened when her relationship with her then-lover, Antwaun Cook went sour amidst other horrible reasons which were later made public.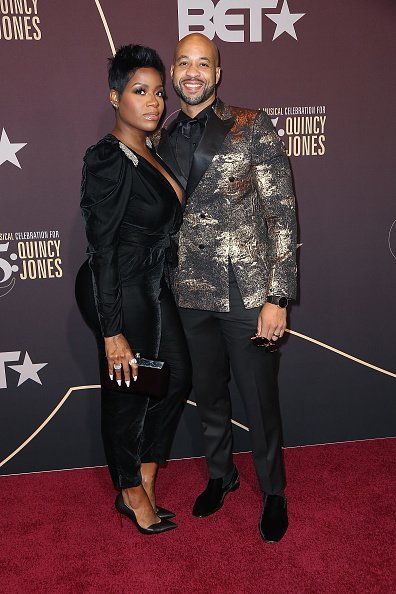 Fantasia Barrino and her husband Kendall Taylor at the "Q 85: A Musical Celebration for Quincy Jones" on September 25, 2018 | Photo: Getty Images
One of them was Fantasia getting lots of heat when allegations came our that she broke Cook's home — which she denied. The singer went as far as taking an overdose of aspirin.
The "No Time For It" crooner moved on and found happiness again when she met her husband, Kendall Taylor in a local club.
The duo got married a few weeks after their meeting in 2015 in an expensive white, red and white-themed wedding in North Carolina.
Their courtship was a conservative one as they didn't get deeply intimate until their first night as a couple. The singer expressed she knew Taylor was her true man when he asked to pray for her.
TAYLOR IS SURELY THE ONE FOR HER
The marriage between the two recently clocked four years, and they celebrated it in a romantic way with Fantasia singing a song for her husband.
The gesture was however described as odd by her husband who revealed that his wife has never done something like that before.
The song Fantasia sang was about their journey as a couple, including how they met.
Taylor however returned the gesture by planning a surprise road trip and Fantasia shared a cute video of herself trying to guess where her husband was taking her to.
FANTASIA'S ADVISE FOR SINGLE WOMEN
During a visit to "The Breakfast Club," the singer suggested that women trying to lead the house is the reason most can't find a romantic partner. She said,
"Most women are trying to be the leader. That's why you can't find a man. You can't be the king in the house. Fall back and be the queen and let your man lead the way."
Taylor however, attributed the abuse of men's power to why women are taking the lead in families. He continued that men want every game played on their terms with a show of force which isn't love.
His wife continued that women have to be submissive to their husbands, and that doesn't reduce their status as a queen.
Please fill in your e-mail so we can share with you our top stories!