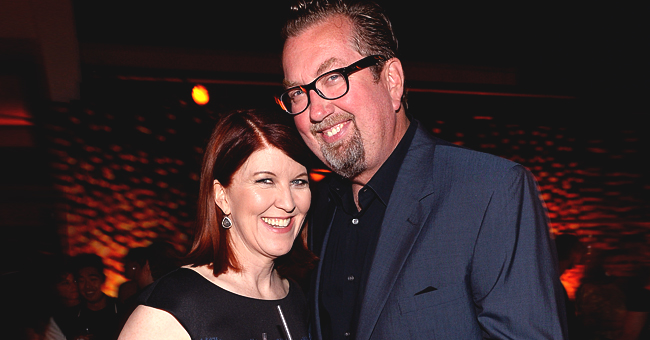 Getty Images
DWTS Contestant Kate Flannery Met Boyfriend Chris Haston on 'The Office'
After her performance on 'Dancing with the Stars,' Kate Flannery, the star in 'The Office,' opens up about her long term relationship with her boyfriend, Chris Haston.
"Chris and I, we've been together for 13 years. I'm a late bloomer in love, in career, in everything. I say later is better because you're more calm, wiser, you get to enjoy it all with more gratitude," she reveals about her boyfriend.
Kate Flannery mentions that she considers Chris Haston to be her biggest fan. She reveals that they met when while she was working on the "The Office," where he worked as a photographer.
Kate is best known for playing the role of Meredith Palmer on NBC's "The Office." Making her television return, she is competing on season 28 of "Dancing with the Stars."
Earning a high score of 24 out of 30 this week, Kate's dance partner, Pasha Pashkov, admitted that he choreographed a difficult routine to Dolly Parton's "9 to 5," and she rose to the occasion during her performance.
Blown away by her performance, "Dancing with the Stars" judge, Carrie Anna Inaba, says:
"Kate you are killing this game, I mean my goodness, that is so precise. Absolutely synchronized. Every bit of it just like so good. You are working hard and it is paying off."
"The Office" aired its final episode in 2013. Kate shared that the cast has kept in touch over the years, she explains:
"We're a family. Michael Scott always said work is like family. We all came up to the success of The Office together, which is amazing. It's something that you can never take away from us."
Some of Kate's former costars have come out to support her, such as Oscar Nunez and Angela Kinsey. With many fans secretly hoping for a reunion of all the cast member of "The Office," Kate remains uncertain about a reunion, she says:
"I have no idea. We'll see…I don't want to be presumptuous, I mean I guess I have to be at the finale anyway no matter what happens. We'll see what Steve Carell is up to! No, he's busy, I love him though."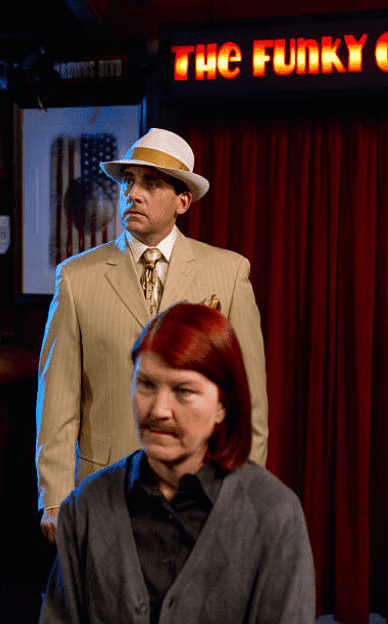 "The Office," episode 716, Steve Carell as Michael Scott, and Kate Flannery as Meredith Palmer on the set of the sitcom | Source: Getty Images (Photo by Chris Haston/NBC/NBCU)
Only three weeks and "Dancing with the Stars" has already welcomed guests like Demi Lovato, Johnathan Scott, and Zooey Deschanel. Many fans are anxiously hoping Steve Carell makes an appearance in the show's audience.
Please fill in your e-mail so we can share with you our top stories!