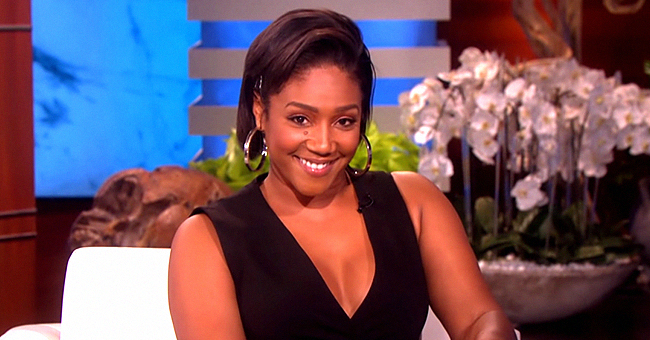 Youtube/TheEllenShow
'Girls Trip' Star Tiffany Haddish Tells Ellen DeGeneres How She Quit Smoking & Started Working out Ahead of 40th Birthday

Tiffany Haddish prepares herself to face the fearsome forties with a winning plan.
Believe it or not, the gorgeous and ever-youthful Tiffany Haddish will be turning forty on December 3, 2019, but - as she told Ellen DeGeneres - she's got a plan.
The comedian opened up on "The Ellen DeGeneres Show " and shared some of her secrets for keeping herself energetic and healthy - and young.
Vicks Vapor Rub saw a steep increase in sales after Tiffany revealed she uses the popular ointment to eradicate fat cells.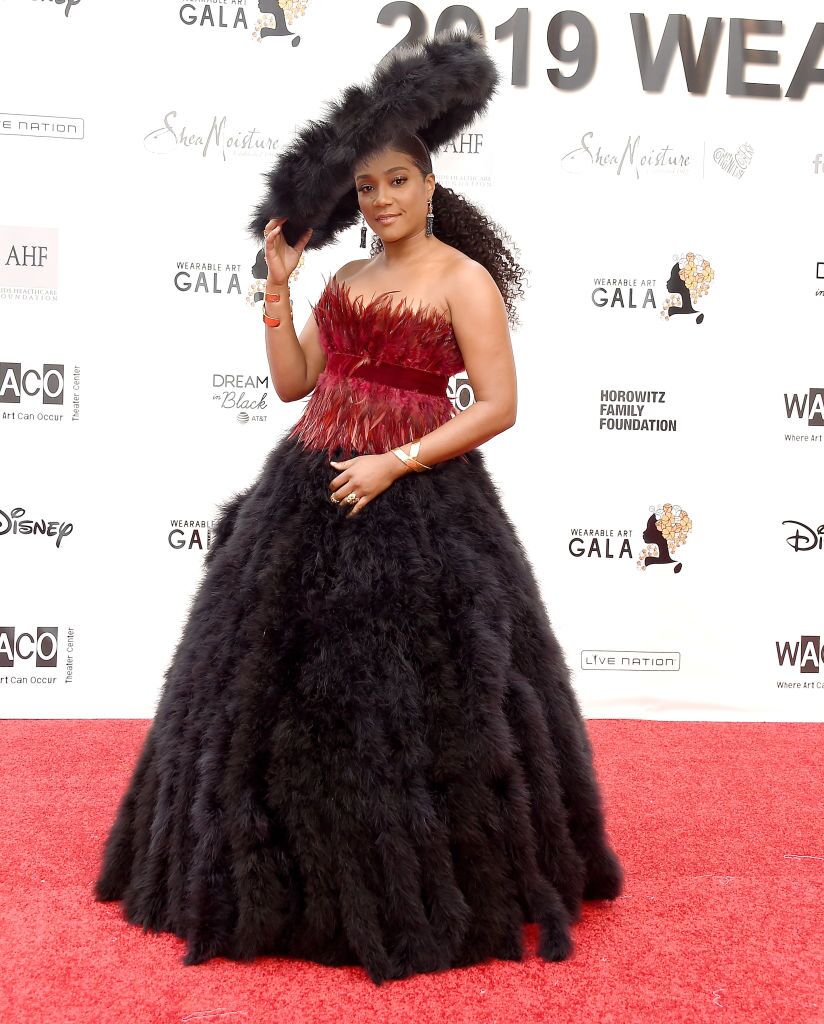 Tiffany Haddish at Gala red carpet/ Source: Getty Images
TIFFANY HADDISH MADE SOME CHANGES TO HER LIFESTYLE
Tiffany revealed to Ellen that she has made some changes in her lifestyle - and some include those "good " nutritional choices we keep putting off and regular exercise.
But her most important decision was to stop smoking a year ago. She explained:
"I stopped smoking a year ago. YouTube videos is how I stopped smoking, I watched YouTube videos like Like Easy Ways to Stop Smoking and We Can Hypnotize You In Eight Hours To Stop Smoking."
SHE STOPPED SMOKING AND STARTED EATING
Like so many ex-smokers, Tiffany compensated by eating too much and started putting on weight. Tiffany told Ellen that she started working out on some special workout equipment which she refused to identify, but which gave the equivalent results of a week's workout in 20 minutes.
FIGHTING THE FAT WITH VICKS VAPOR RUB
We are sure that after the interview, Vicks Vapor Rub saw a steep increase in sales after Tiffany revealed she uses the popular ointment to eradicate fat cells, rubbing it on her stomach and then wrapping up with saran wrap.
TIFFANY HADDISH ANSWERS THOSE BURNING QUESTIONS
Tiffany answered Ellen's round of "Burning Questions," revealing that her first crush was Jaleel White and that she loves baking cookies naked. She quipped:
"I've baked biscuits naked a lot. I get in the bed with the person that's in the bed. That's why I'm making the biscuits, because he did his job, so you get biscuits."
Tiffany also loves participating in other activities naked, such as dancing around the house and cleaning her shower. That makes a weird kind of sense, so maybe Tiffany is onto something.
Meanwhile, Tiffany is getting ready to star in a reboot of "Kids Say the Darndest Things", which premieres on ABC on October 7, 2019.
TIFFANY HADDISH'S TRAGIC CHILDHOOD
Watching Tiffany Haddish laughing and joking with Elle DeGeneres it is hard to believe that the talented comedian with the zany sense of humor had a harsh and complicated childhood.
Tiffany revealed on David Letterman's show that her mother Leona had suffered an accident that damaged her head and limbs severely.
The accident transformed Leiona's personality and her behavior to such an extent that the young Tiffany thought an evil spirit had possessed her mother.
Later, Leona was diagnosed with schizophrenia and taken to a mental health center, but it took Tiffany years to overcome the trauma of her nightmarish childhood.
Please fill in your e-mail so we can share with you our top stories!