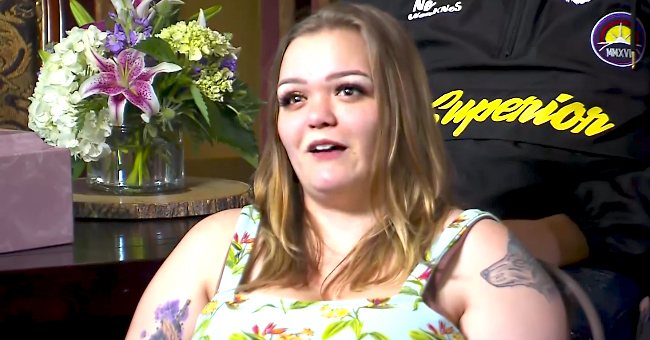 youtube.com/Entertainment Tonight
'Dog the Bounty Hunter' Star Bonnie Chapman Is 'Finally Home' after Reportedly Being Hospitalized

Bonnie Chapman, following undisclosed hospitalization, is finally home and appears to be doing fine.
Bonnie Chapman, the 20-year-old daughter of Duane "Dog" Chapman, and the late Beth, following an undisclosed hospitalization, is happy to be away from the hospital bed, and in her home.
Bonnie took to her Instagram story to let her followers know how happy she is to be back home with a photo of her hospital bracelet with her name on it, and the overlaying words,
"Finally, home."
The timeline of the young woman's illness and her hospitalization date is not public knowledge, and she is yet to reveal what caused her hospitalization. However, she left a clue some weeks back after she complained about being in pain after a live video on social media.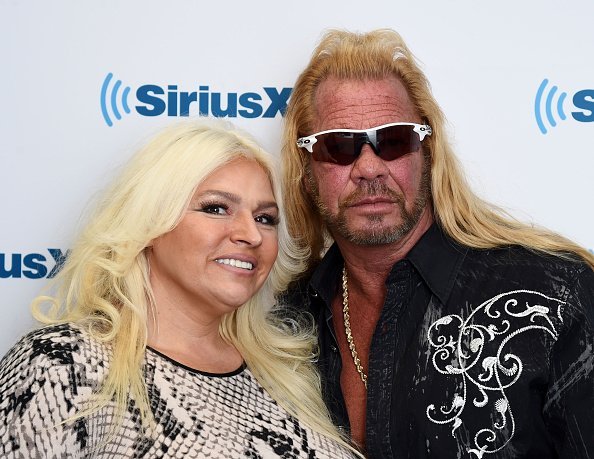 Beth Chapman and Duane Chapman visiting the SiriusXM Studios in New York City. | Photo: Getty Images.
She wrote at the time, alongside a photo of eye makeup,
"Thank you, guys, for watching [my live video] even though I was in so much pain. I really appreciate it."
Bonnie later explained that her back has been bothering her for a while, but has not said anything about it since. The Colorado resident is the third person to spend time in a hospital since Beth died in June.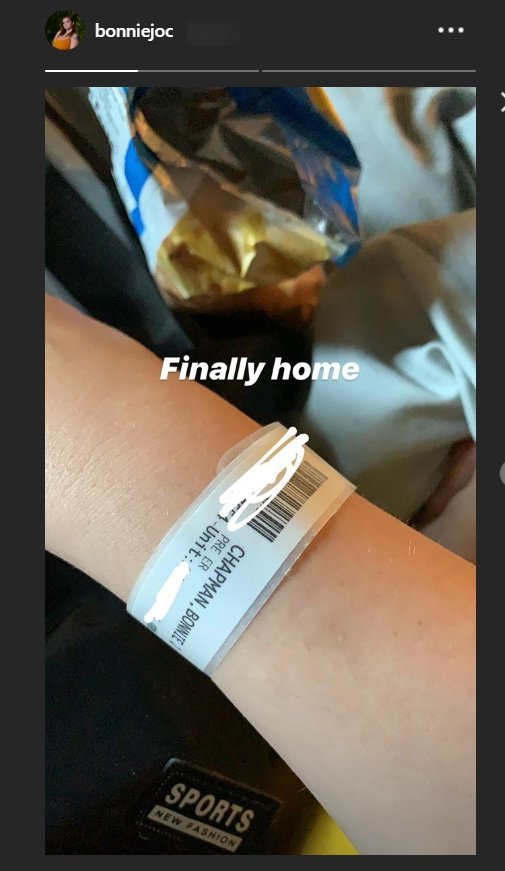 Bonnie Chapman's post on her Instagram story.| Photo: Instagram/ bonniejoc.
The first is Leland Chapman, who got hospitalized weeks after his stepmother's death while going after a fugitive. He tore an ACL, but it got fixed. After Leland, Duane ended up in a Colorado hospital emergency room after he complained of pain in his chest. It turned out to be a heart attack, howbeit, not life-threatening.
It was enough to scare the Chapmans' who are still recovering from losing Beth, and Bonnie left her dad a heartfelt message on Instagram. She shared a throwback photo of herself as a baby in Duane's arm, with her late mom, and sister, Cecily.
The post had the words,
"Love you, Pops,"
with a heart-shaped emoji. The young makeup artist's followers showed her lots of support, with many telling Duane to "Hang in there," because his family needs him. Bonnie still has her father, and hopefully, the rest of the Chapmans' will not visit the hospital for the rest of the year.
Please fill in your e-mail so we can share with you our top stories!