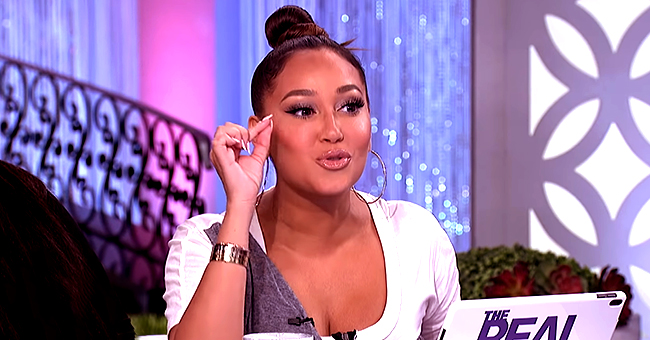 Youtube/The Real Daytime
Adrienne Houghton Clarifies Comment about Not Always Washing Her Hands after Using the Bathroom on 'The Real'

Adrienne Houghton stays "real" as she discloses that she "might not always" wash her hands after using the bathroom, and not everyone seems pleased by the candid revelation.
Adrienne is popularly known as an actress and singer, having been a former member of the four-member girl group "Cheetah Girls." However, it appears that she may now be known for something else, albeit a very unsavory one.
HOUGHTON AIRS FRUSTRATION THAT PEOPLE HAVE BLOWN HER WORDS "OUT OF PROPORTION"
Adrienne hosts American talk show "The Real," and it was on one of the recent episodes that she expressed regrets that she revealed that she doesn't wash her hands "once in a while." The gorgeous entertainer animatedly said:
"I regret the conversation about the washing of the hands."
She further explained that it appears everyone now thinks she never washes her hands and, as if to affirm that, her co-host, Tamera Mowry-Housley honestly shared that she's second-guessed where Adrienne's hands have been from time to time.
Tamera said of Adrienne visiting her and husband Adam's wine tasting room:
"Honestly, when you were at the tasting room, I thought about that."
She added:
"I was like, she was pouring, what are people going to think?"
Adrienne exclaimed in response:
"Sometimes, the small things you say can be blown out of proportion, people!"
HOUGHTON DEFENDS HERSELF
The 35-year-old then goes on to try to convince the audience and co-hosts that she had "specifically" meant something else. Adrienne said:
"I said specifically that if I woke up in the middle of the night and I went to use the bathroom in my home, and I got back in my bed, I might not always wash my hands. If I'm mad tired, I might just go back to sleep!"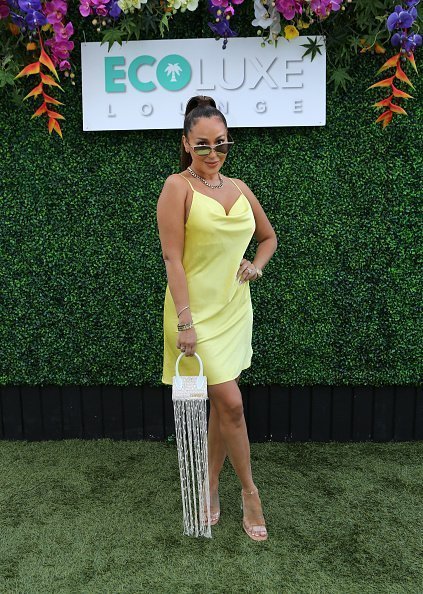 Adrienne Bailon-Houghton attends Debbie Durkin's EcoLuxe Lounge TV Awards at The Beverly Hilton Hotel | Photo: Getty Images
Despite Adrienne's explicit explanation, her co-hosts looked unconvinced. Amazingly, comedian Loni Love managed to keep quiet all through and only let on her disbelief by giving Adrienne a sarcastic side glance.
Former "How Do I Look" host, Jeannie Mai said:
"Same sin, girl."
THE ORIGIN OF HOUGHTON'S ARGUMENT GOES AS FAR BACK AS 2017
The discussion is hinged on a 2017 episode of" The Real," which had the women talking about Tiffany Haddish's "PSA with Method" at the time to promote the importance of always washing your hands.
It was then Adrienne had boldly piped up that she doesn't always wash her hands while pushing that people who are germaphobes are much more likely to get sick.
Now, Adrienne labels that revelation one she has come to regret thanks to how people have chosen to receive her bold statement.
However, when asked if she now "washes her hands," Adrienne maintained that she still "keeps it real" and explained that if she is in a "dead sleep" and had to pee in urgency, she "may" forgo washing her hands.
Well at least, her acclaimed singer husband, Israel Houghton "doesn't mind."
Please fill in your e-mail so we can share with you our top stories!