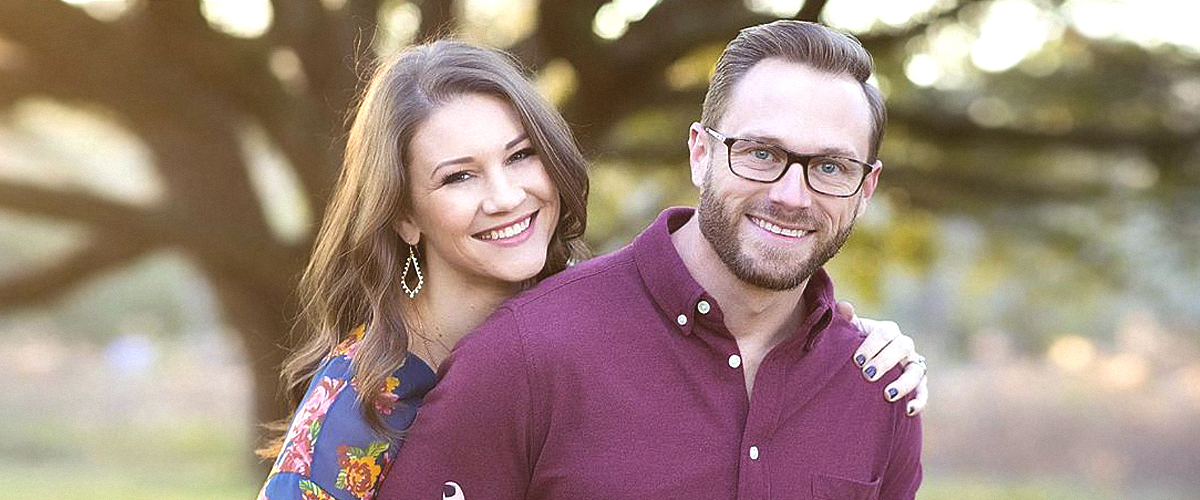 facebook.com/Danielle Busby
OutDaughtered' Star Danielle Busby Looks Back on Her Struggle towards Motherhood
Danielle Busby knows what it's like to struggle to have kids. She shared a message of hope with fans on Instagram.
"Outdaughtered" star Danielle Busby, 35, has not forgotten her journey to becoming a mother of six girls. In a touching post shared on Wednesday, she encouraged others to keep hope alive.
Danielle, who is married to Adam Busby, 37, shared a picture of all her girls alongside a lengthy inspirational caption. The post is found below.
A message of hope from someone who's been there
The shot featured a photograph resting in front of a white candle and flower decor. Danielle said that the picture was taken during the first photoshoot of all her girls together.
Then-newborn quintuplets Ava Lane, Olivier Marie, Hazel Grace, Parker Kate, and Riley Page, lay in white dresses and appeared to be sleeping. Between them, older sister Blayke lay smiling.
In her caption, Danielle recalled how lost she felt and the emotional pain she endured due to her inability to have children. She said the photo is a daily reminder never to give up hope.
While having six girls is hard, it's also rewarding for the reality star. She believes that the time will come for others to enjoy their rewards as well.
She wrote:
"There is a time your time will come. it may look different than what you 'imagine' but God is in control and He will bless those who are faithful."
Danielle and Adam Busby's struggle to become parents
Danielle and her husband Adam have been married since 2006. Back then, Danielle had a blog through which she shared her struggles and journey to having her first child.
It took intrauterine insemination for her to eventually get pregnant on the sixth round. After Blayke was born, the eager mom used a Femara prescription to get pregnant again.
Danielle became the first recorded American mother to all-girls quintuplets in 2015. Soon after, TLC offered them their own television show, which the couple accepted in order to help pay for the expenses that came with so many kids.
The adorable story of how they met at Target
The God-fearing couple was not well-off to any extent. They originally met while both working at Target back in 2003. It took Adam months before he spoke to Danielle even though they worked closely together.
Adam finally made his move with the corny phrase, "Hey beautiful." From then, the pair began sharing their lunch breaks together, and eventually started dating.
Their first date was a hoot. Without warning, Danielle met Adam's entire family during a celebration of his sister's birthday. Two years later, he would propose to her on Christmas Eve.
Dealing with the haters
A lot has come along with the couple airing their lives on television for the world to see. However, Danielle and Adam don't back down when they feel attacked.
Late last month, the pair went on a date night without their daughters to Planet Hollywood Resort and Casino in Las Vegas. One overly-curious person took issue with the move and implied that the couple vacations too much.
Adam hit back with a reply. "Curious of what?" he said. "Every trip that we take isn't necessarily for vacation." Adam and Danielle constantly deal with negative reactions to their weekly date nights.
They took a family trip on a Disney cruise
With a family of eight, however, who can blame the pair for doing their best to have a healthy relationship first as a married couple. Plus, they take their kids on fun-filled trips as well.
Back in July, the pair went on a Disney cruise with all their girls. The kids were dressed up as adorable Disney princesses for the occasion and Danielle shared the sweet memory online, melting fans' hearts.
Please fill in your e-mail so we can share with you our top stories!