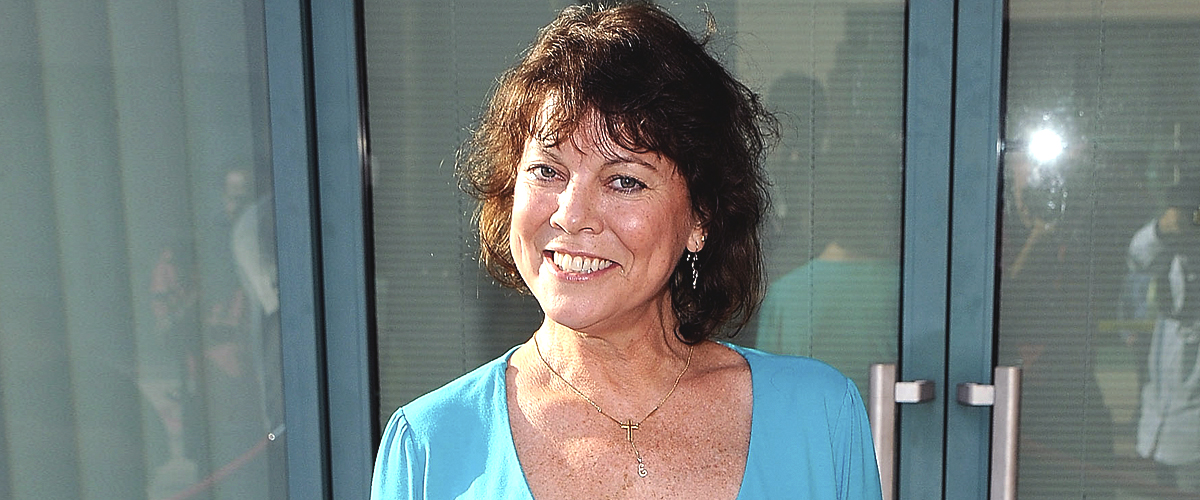 Getty Images
Inside Erin Moran's Childhood and Relationship with Her Family before 'Happy Days'

Even though "Happy Days" is one of the most popular shows in US history, Erin Moran, who portrayed Joanie Cunningham, was not as happy as one might expect.
Her career in the entertainment business began when she was only five years old, appearing on TV commercials and shows such as "Daktari" and "Family Affair."
"They just figured 'well, she can do it, she can do anything.'"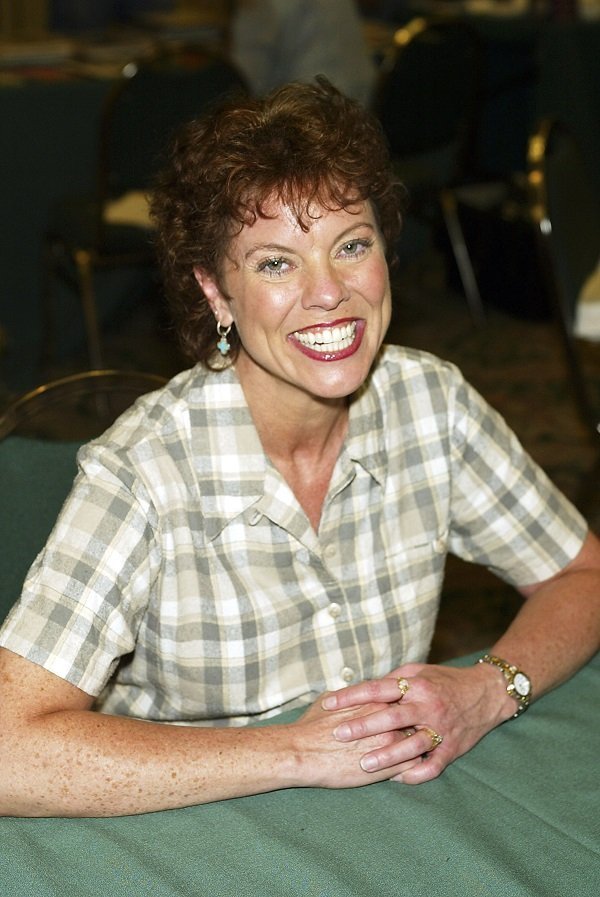 Erin Moran on August 16, 2003 in Burbank, California | Source: Getty Images
Landing her part on "Happy Days"
In 1974, when she was 12 years old, she was selected to play Joanie Cunningham on "Happy Days," which portrayed an idealized vision of life between the 50s and the 60s in the Midwestern United States.
Erin's character was the daughter of Howard and Marion Cunningham. When the show started, she would be nosy toward her older brother Richie and his PDA with his girlfriends.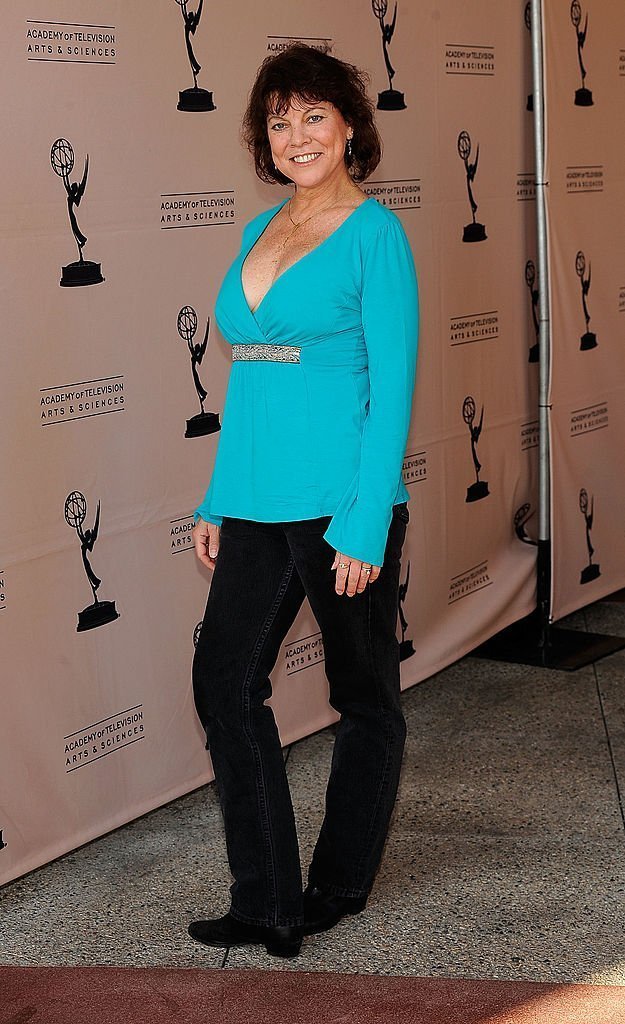 Erin Moran on June 18, 2009 in North Hollywood, California | Source: Getty Images
Apart from that, she would always complain about being sent to her room for talking back, misbehaving, or when she wasn't supposed to listen to a conversation between her parents.
One of the most memorable aspects of Joanie is her relationship with Chachi Arcola, portrayed by Scott Baio. Their romance was so appealing to the audience that it led to a short-lived spin-off titled "Joanie Loves Chachi."
Digging into her childhood
Although Erin rose to stardom at a very early age, her personal life was not as good as people believed. Due to her professionalism, her problems were never evident in the show.
However, during a 1991 interview, the actress opened up about how her life really was before and while working on "Happy Days."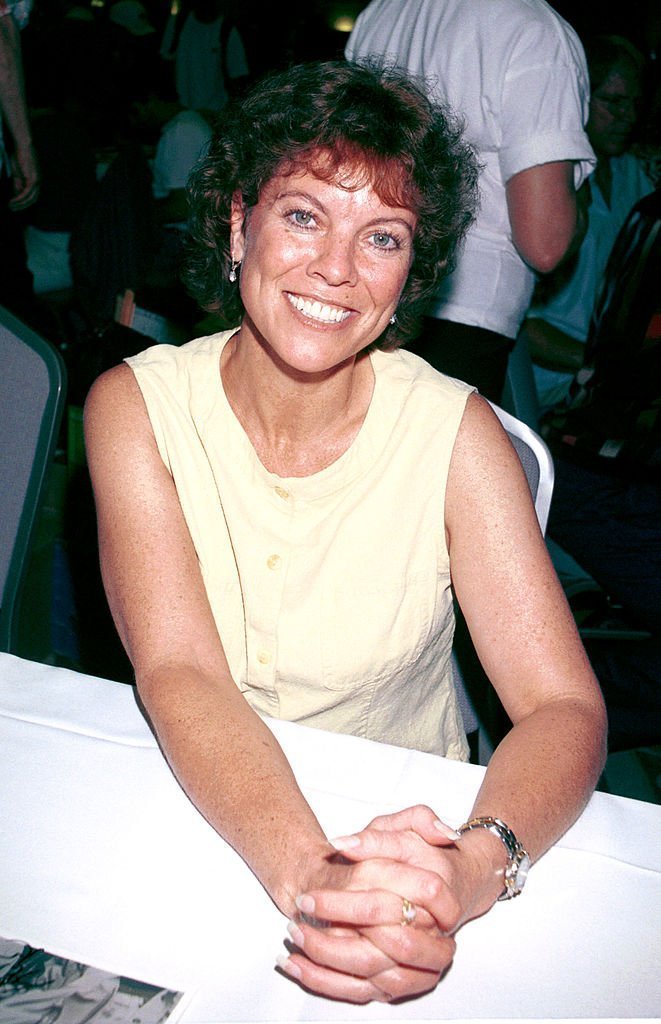 Erin Moran in North Hollywood, California on June 23, 2001 | Source: Getty Images
Erin revealed that some people used to call her a "40-year-old midget" when she was a child because she had been earning money through acting since she was five years old.
She added that, since she was quite young, she had always taken care of herself and been very independent.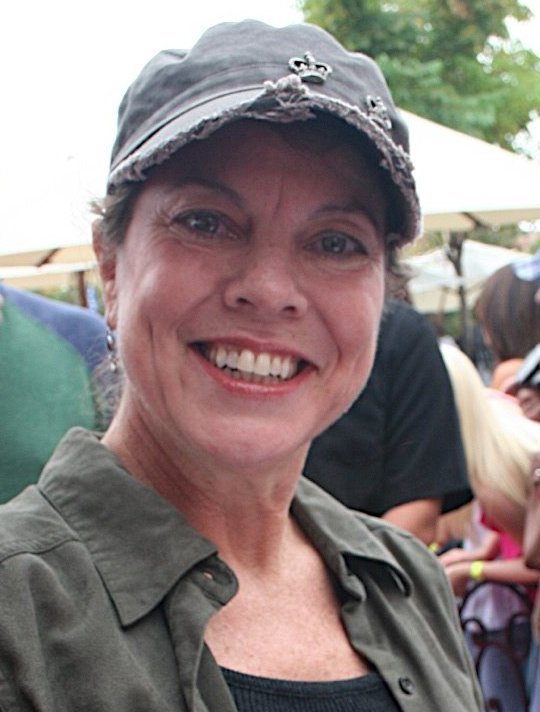 Erin Moran in San Diego County on 22 November 2008 | Source: Wikimedia Commons
She had a "hard time at home"
Later, the actress pointed out that she had a "hard time at home" because her family was "messed up." One of the aspects of her family that she remarked was that her mother never talked to her.
While it would have severely affected most people, Erin Moran said that it was okay because her mother did the best she could, especially because she had five more children to raise.
She later said that even though she learned a lot while working with her "Happy Days" co-stars, she felt as if they were their second family and needed her own family. Apart from that, Erin admitted that she felt alone on set.
"I needed more. But since I'm the 40-year-old midget, they thought they didn't need to talk to me or help me because I was fine. They just figured 'well, she can do it, she can do anything.'"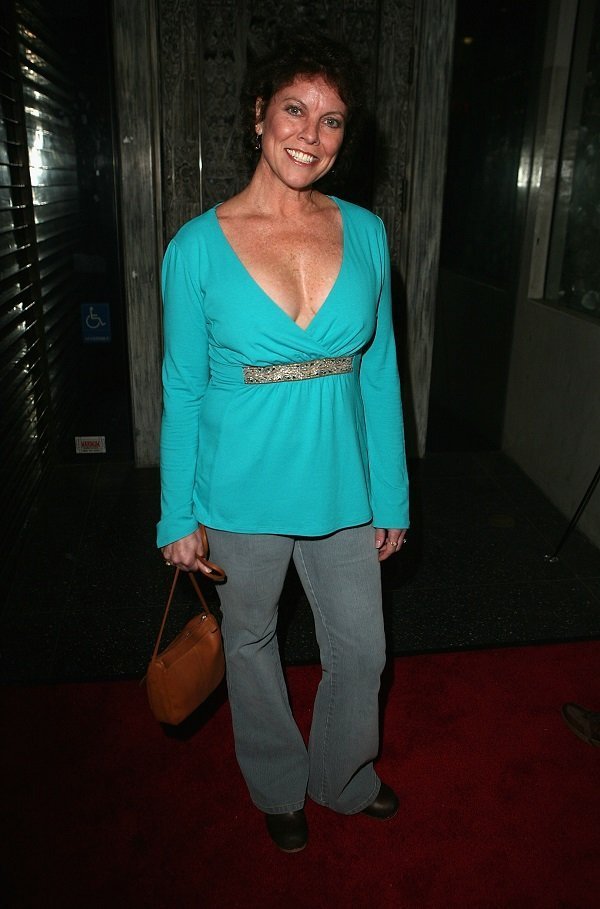 Erin Moran on March 14, 2007 in Los Angeles, California | Source: Getty Images
Her death
Erin added that she always kept in mind some very important things that her mother told her: "You're lucky that you're here," "no one's better than anyone else," and "go for it but don't believe everything you hear."
Sadly, she passed away on April 22, 2017, due to stage 4 skin cancer. The few years before her death were very difficult for her, especially in terms of money.
As per 2012, she and her husband were living with his mother in a trailer in Indiana. However, Erin got involved in a drunken street fight with her mother-in-law, and she ended up kicking both of them out.
From that point on, the late actress and her husband started living in hotels. Apart from that, she was struggling with alcohol abuse but was trying to get her life back on track. Unfortunately, she died too early to see the outcome of her battle with substances. Rest in peace, Erin Moran.
Please fill in your e-mail so we can share with you our top stories!