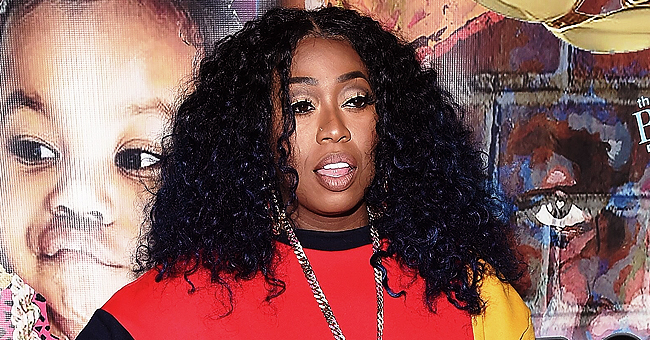 GettyImages
Missy Elliott Praised for Her Look as She Rocks New Orange Hair in Recent Video
Missy Elliot is known for her gorgeous yet daring fashion statements. The singer recently debuted a new hairstyle, and her fans can't stop gushing about how good it looks.
In a recent clip shared on Instagram by the rapper, she could be seen rocking a new look — an orange hair.
From the outpour of love in the comment section of the post, it is evident that her fans are thrilled by the new look. The hair was styled in a fringe with the tail packed in a bun, and she captioned the clip,
"Working & playing that #DRIPDEMEANOR ft @sum1sounds??????from my #ICONOLOGY"
"This color is everything on you."
Another wrote,
"My Missy out here looking like a snack."
After fourteen years, Missy Elliot finally released new music to the delight of her fans. The superstar announced the good news with a cover photo showing her hair spelling out her name, Missy.
It seems like since she's back, she's been thrilling everyone with her creative hairstyles.
Since her return back into the Entertainment world, there have been amazing developments put in place, and one is the recent revelation that the recipient of this year's Video Vanguard Award at this year's MTV VMAs will be Missy Elliot.
At the award show, Missy brought her A-game and the performance was a spectacular one to watch for many.
She performed a mixture of six-songs with Kaleidoscopic visuals, her costume, and that of her dancers ranged from that of a scarecrow to a cyber queen to an airborne beachball and so on.
It was a night filled with fun and where pop culture was duly celebrated and appreciated. Talking to the Guardian two days after the award show, Missy said:
"It's a blessing, a blessing! The only time I was scared was when I was backstage, and I had to keep changing clothes really fast. I thought: 'Oh God, I'm not going to have my pants on in time. I might be in my panties!' Ha ha!"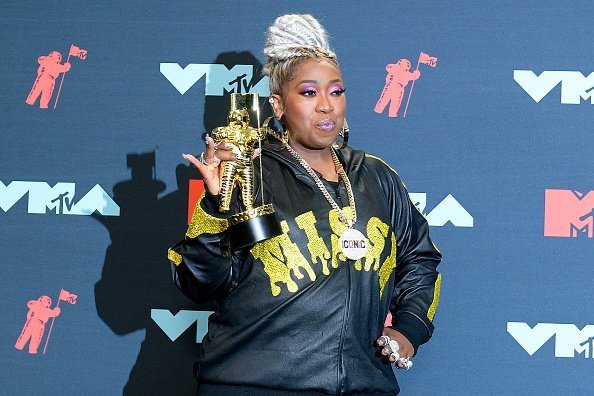 Missy Elliott at the Press Room after winning the Michael Jackson Video Vanguard on August 26, 2019 | Photo: Getty Images
She also collaborated with the new flame, Lizzo on the track "Tempo," and most people can't stop gushing about how good the collaboration is.
Also, Missy released the video to her lead single, "Throw It Back," which is a song that paid tribute to the old school Missy Elliot's style of music.
In the video, the singer incorporated bold and creative looks and one of them was having her dancers jump rope with her braids.
Also in June, Missy became the first female rapper to be inducted into the Songwriters Hall of Fame, which is a fantastic feat for her. Overall, it seems like Missy is not only back for good, but she is also here "killing" it.
Please fill in your e-mail so we can share with you our top stories!