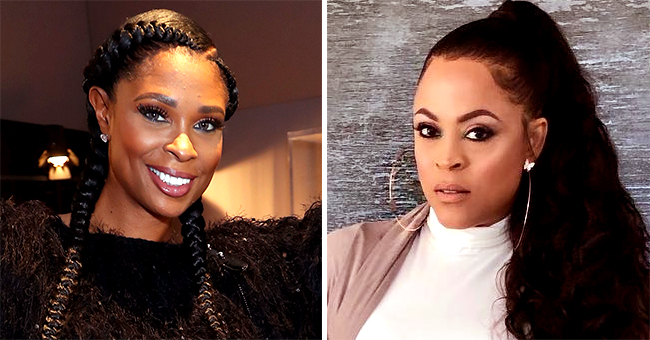 Instagram/shaunieoneal5 GettyImages
Jennifer Williams of 'Basketball Wives' Calls out Shaunie O'Neal for Alleged Cast Favoritism
"Basketball Wives" star Jennifer Williams calls out Shaunie O'Neal on Twitter, claiming she's a "fraud" over issues of cast favoritism.
Jennifer Williams has never been afraid to call out Shaunie O'Neal, especially since the two of them have been at each other's throats for years. It seems Williams has finally had enough, though, as she decided to publicly call Shaunie out.
As an executive producer of "Basketball Wives," Shaunie O'Neal has a say on who stays and who goes on the show. After airing recent episodes of the show, she is facing heavy criticism from viewers, as they called her out for favoritism.
Recent "Basketball Wives" Drama
Fans are expressing their disappointment over recent episodes, where former women's professional football player OG had multiple arguments with Evelyn Lozada. While on a trip to Costa Rica, Shaunie told Jackie Christie that OG is not allowed to the final meal with the girls because of her aggressiveness.
Other fans noticed that while they uninvited OG to the dinner, they let Jennifer Williams go on last year just so all the girls could "attack" her altogether, to which Jennifer quoted, saying "#facts."
Favoring Evelyn Lozada?
Fans also wondered why O'Neal seems to always favor Evelyn, despite her being in multiple physical altercations in the past, even being seconds away from charging Cece Gutierrez before she fell in a bush.
Likewise, before visiting Costa Rica, Shaunie also uninvited Jennifer Williams herself due to issues with Lozada, that sprung from rumors of Lozada having an affair with Shaunie's ex-husband, Shaquille O'Neal.
Williams' Reaction to the Drama
Now, fans are not having it, asking why it seems she's heavily protecting Evelyn at the expense of other cast members. Jennifer responded to a fan's tweet, saying: "Sis is a fraud..."
A couple of months ago, Shaunie and Jennifer got into an argument when Williams made "inappropriate" comments about Shaquille.
Shaquille and Shaunie O'Neal with their children at an event for their restaurant, Shaquille's | Source: Getty Images/GlobalImagesUkraine
A Party Crasher
After showing up uninvited to Shaunie's Love Event that celebrated her 19-year-old son Shareef's recovery from open-heart surgery, Williams revealed that the NBA legend had an affair with Evelyn Lozada, and she's not afraid to tell the world.
In the middle of the party, Kristen Scott went to Shaunie and revealed Williams' remarks. An angry Shaunie then lashed out, saying there's a difference between her husband cheating with random woman, and him having an affair with one of her closest friends.
A Lasting Wound
Angered and hurt by what she heard, she left the party before causing a bigger stir. She left the event accompanied by her children and some friends.
Months later, it seems Jennifer Williams is still not in good terms with her castmates, and it might take a while for the dust to settle.
Please fill in your e-mail so we can share with you our top stories!