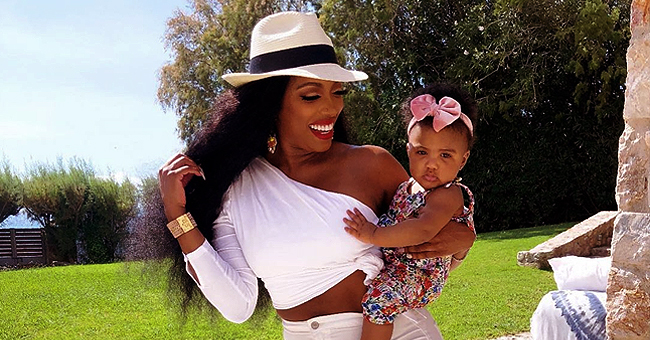 Instagram/porsha4real
Porsha Williams' Baby PJ Goes Twinning with Grandma in Bright Outfits in Sweet Pic

Reality star Porsha Williams is very open with her little girl PJ. She even made the little girl her own social media to keep fans updated.
"The Real Housewives of Atlanta" star, Porsha Williams gave birth to her daughter Pilar Jhena on March 22, 2019. The little girl is known to fans by her initials P.J.
Porsha revealed earlier this year that the little girl's name is from Spanish origin. It is reportedly a reference to the Virgin Mary who is a pillar of Christianity.
While keeping fans updated recently, Porsha took to Instagram to post an adorable pic of PJ and her grandmother. The pic showed the little girl and her grandma in similar outfits.
'Twinning with my Grandma G @ablessing2u2. Love uuuuuuu #ThrowBack," read the photo is captioned.
In the pic, her grandmother wore a green onesie while P.J. was wearing a yellow onesie. In a second post on her grandmother, Gina Clay's Instagram, fans were treated to two pictures taken on the same day.
"Ooooo... I love her like lemon and lime. Perfect," said the doting grandmother in her caption.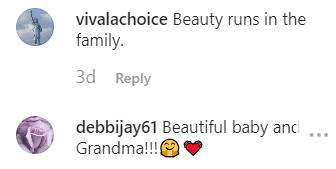 Fan Comments on Pilar's Instagram post | Instagram: @pilarjhena
Even though Grandma G grinned happily at the camera little P.J. looked very serious in the pictures. Fans could not get enough of the cute little girl and flooded the post with love.
More than twelve thousand people liked the post. Many took to the comments to share their thoughts about the picture and most agreed it was super adorable but some did not understand the caption about twinning.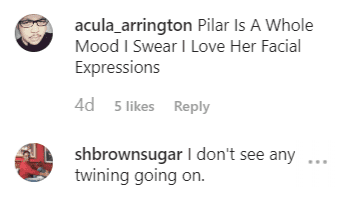 More fan comments on Pilar's post | Instagram: @pilarjhena
"I thought she looked like her grandma, but she actually looks like a mixture of her parents," said one fan. Another added, "Pj is one lucky baby surrounded by so much love."
Other fans were focused on Gina and how stunning she looked. One fan took to the comments to write:
"Ok Grandma G stopped aging when the baby came lemme get some of that water @ablessing2u2."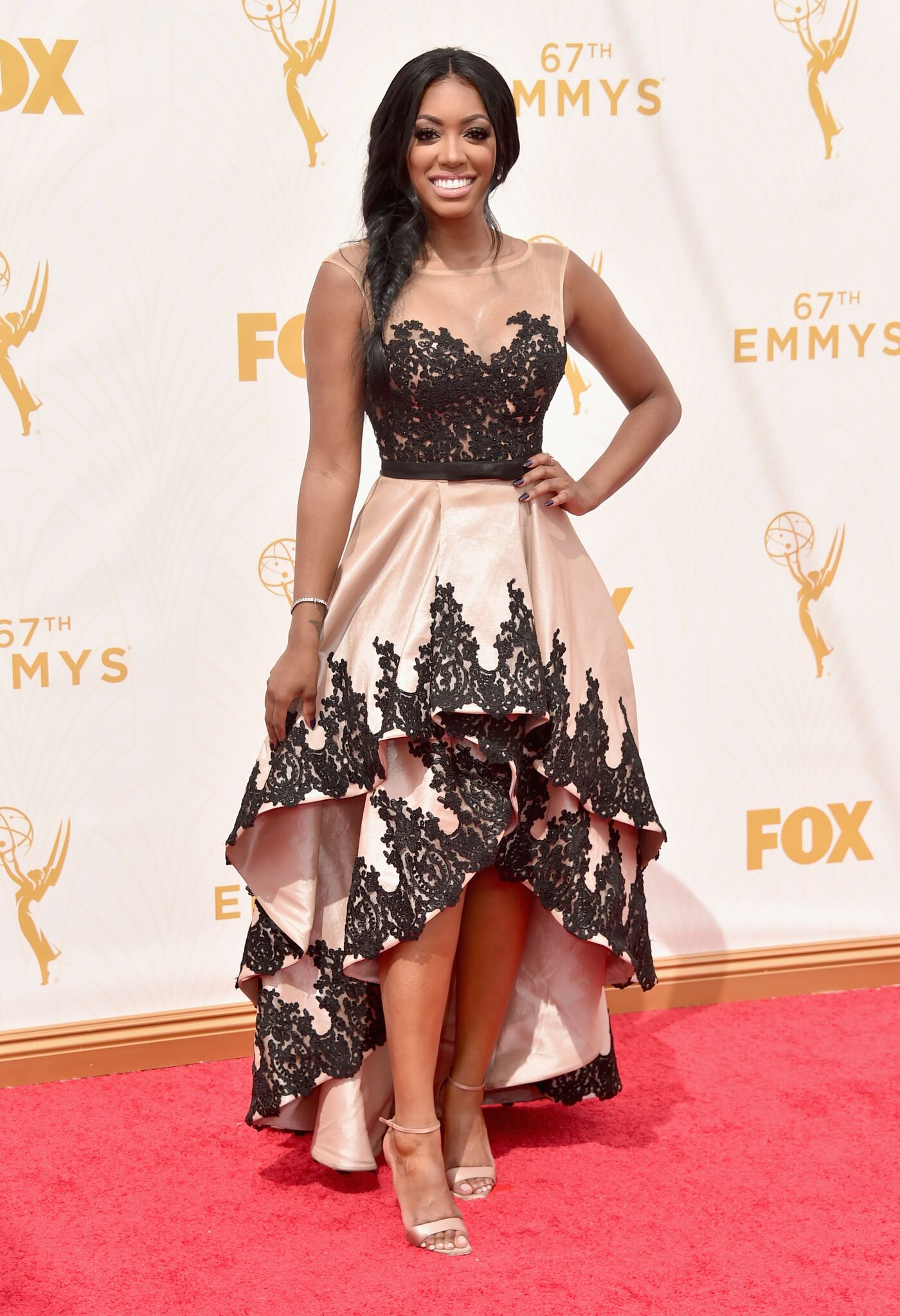 TV personality Porsha Williams attends the 67th Emmy Awards at Microsoft Theater | Getty Images
It appears that Porsha and her mother-in-law, Gina, have a much better relationship now. The pairs first meeting had been rocky and things appeared to get tenser during Porsha's pregnancy but after Pilar's birth things simmered down and the pair have reconciled.
Please fill in your e-mail so we can share with you our top stories!