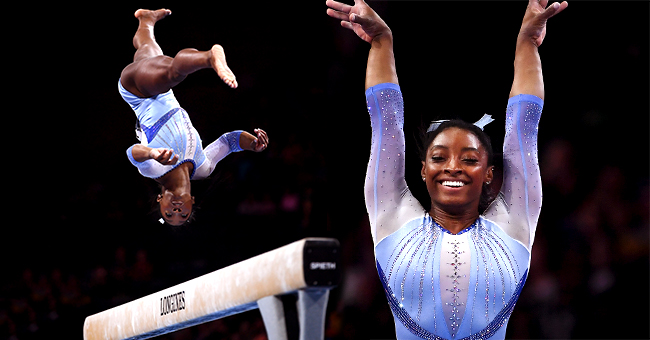 Getty images
Simone Biles Makes History Again, Nails Two More Difficult Moves That Will Be Named after Her

Simone Biles has proved once again that she is the most inventive and daring gymnast of her generation.
The audience at the World Championships in Stuttgart, Germany was enchanted yet again by Simone Biles' undisputed brilliance.
The gymnast stunned the judges with two original moves, which will be named after her.
To become the most decorated gymnast in world championships history, Simone has to beat Vitaly Scherbo's 23 medals.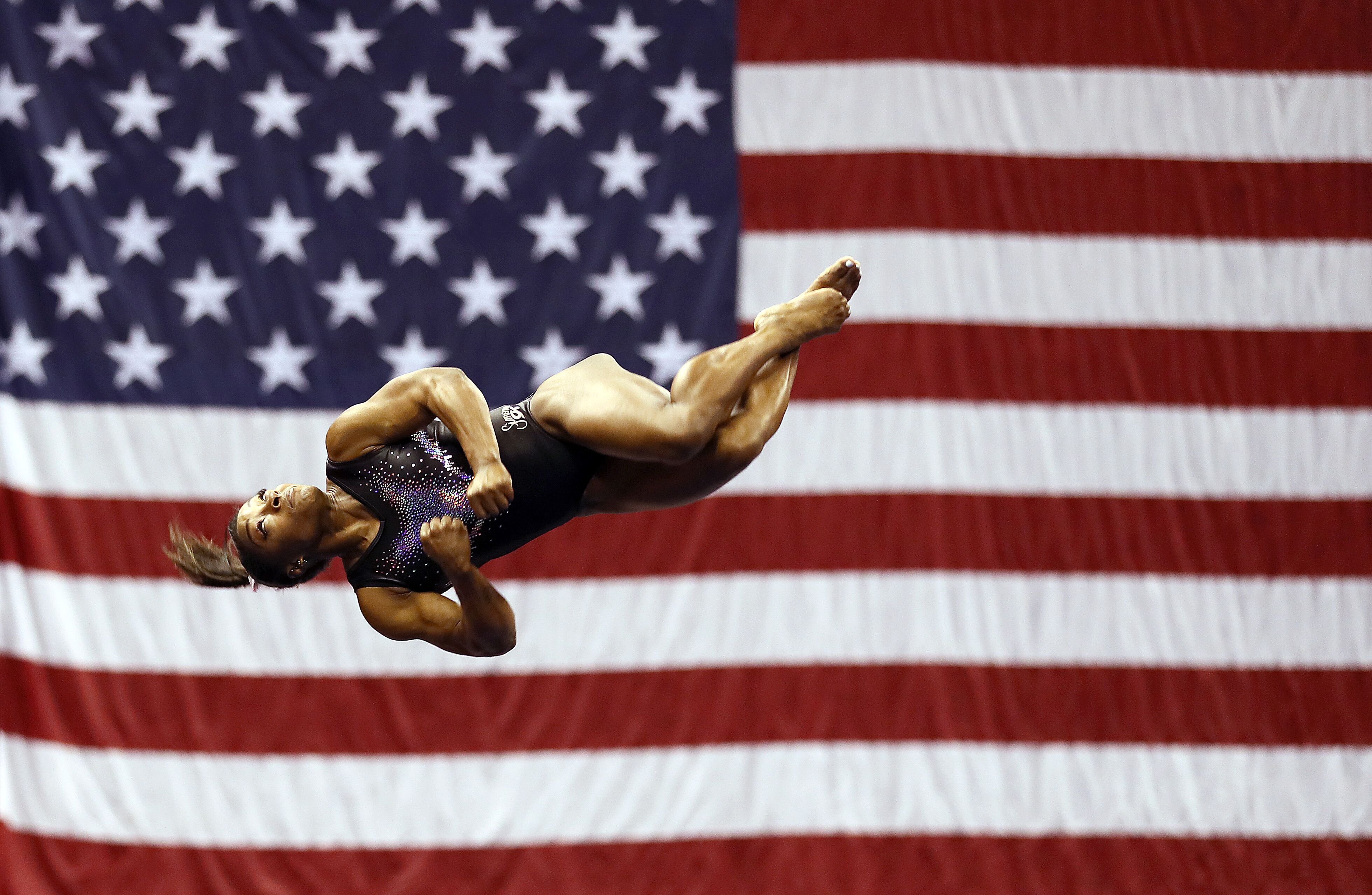 Simone Biles at the World Championships/ Source: Getty Images
SIMONE BILES AMAZING BEAM ROUTINE
During the performance of her beam routine, Simone dazzled with her flawless technique, then closed the deal with an unprecedented move: a double-double dismount.
The new move, which had never been performed by any gymnast before, consists of a double backflip with two twists.
SIMONE BILES STUNS WITH HER FLOOR ROUTINE
But Simone had more than one novelty move up her sleeve. Her floor routine included an incredible triple double, which consists of a double backflip with three twists.
FEDERATION OF INTERNATIONAL GYMNASTICS TO RULE ON NEW MOVES
Simone's two new moves won't carry her name just yet. The naming of the triple double on the floor and the double-double on the beam will have to be officially approved by the Federation of International Gymnastics. If all goes well, Simone will have a total of 4 moves named for her.
SIMONE BILES ON HER WAY TO MOST DECORATED GYMNAST EVER
Simone was tops in both the beam and floor routines, but she spoke of her achievement with her usual modesty. She said:
"My goal going into tonight was to not be great. It wasn't to do great, it was to do well, and I feel like I accomplished that."
Simone already holds 20 medals, which puts her on the same level as Khorkina of Russia, who had 20, the most of any women at the World Championship thus far.
To become the most decorated gymnast in world championships history, Simone has to beat Vitaly Scherbo's 23 medals.
We don't doubt that Simone Biles can do that, and so much more.
SIMONE BILES DOES NOT CONSIDER HERSELF A "SUPERSTAR"
Simone Biles may spend her time tumbling through the air, almost making us believe she can fly, but her feet are set firmly on the ground.
The 4-time Olympic gold medal winner spoke at a press conference before the 2019 FIG Artistic Gymnastics World Championships in Stuttgart, and spoke about her work, and her attitude to the hype surrounding her:
"I just go out there and compete. I try to represent Simone… not 'Simone Biles' whenever I go out there, because at the end of the day, I'm still a human being before I'm 'Simone Biles, the superstar.'"
Simone is an example of excellence and dedication, and whether she likes or not she really is a superstar.
Please fill in your e-mail so we can share with you our top stories!