Marla Gibbs of 227 Showed off Dance Moves at Step-Grandson's Wedding & Shared Pic of the Newlyweds
At 88, actress Marla Gibbs is still going strong. After making a surprise cameo on ABC's live re-creation of "The Jeffersons" and "All in the Family," Marla showed that she could move with the best of them as she danced at her step-grandson's wedding. And like a good grandma, she did not leave her bag behind!
Marla Gibbs burst onto the screen as Florence Johnston, the sassy talking maid in CBS' "The Jeffersons." From 1975-1985 Marla won fans with her acerbic wit. This role earned her five Primetime Emmy Awards nominations for Outstanding Supporting Actress in a Comedy Series and one Golden Globe nomination for Best Supporting Actress - Series, Miniseries or Television Film.
When "The Jeffersons" got canceled in 1985, Florence became the star of her own show in "227." When asked during an interview with Broadway Showbiz where she got inspiration for her character, this is what she had to say:
"Florence was like my aunt and grandmother so I lived it. She came easy to me so I'm like Florence in giving smart answers, but I was also shy so I wouldn't have dared to say some of the things Florence said."
"227" was on air until 1990. Since then, Marla has guest-starred in a number of shows, including "The Fresh Prince of Bel-Air," "The Hughleys," and "Hot in Cleveland." And she proved she could handle drama with the best of them when she made a cameo on "Scandal" with the words, "Where's the Black lady?"
ALL ABOUT THE FAMILY
Off the screen, Marla is very active on social media, often posting photos of her family. Like when she shared photos with her daughter Angela Gibbs as they were honored by the Detroit City Hall for their work in cinema. Or when she praised her granddaughter Sonya and her writing partner for inking a deal with HBO to create their own show.
Early last month she took to Instagram to congratulate her step-grandson Terrell and his beautiful bride Amy on their wedding day. Not only did the actress post a photo of the newlyweds, but she also shared a video of herself following the moves of a belly dancer while looking regal in a pink pantsuit.
Understandably, the actress' fans loved seeing her busting a move at 88.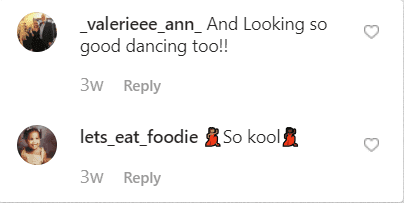 "Marla you got moves!" said commented one fan with sparkly heart emojis. "Beautiful couple and looks like you partied quite a bit! Love it and love you!" gushed another fan over the post.
FLORENCE CHECKS IN
Though Marla usually celebrates her family and fellow actors on her account, Jamie Foxx took some time to show some love to the mother of three. In May of this year, ABC had a TV special that honored the fan-famous shows. "Live in Front of a Studio Audience: Norman Lear's All in the Family and The Jeffersons" featured a star-studded cast including Jennifer Hudson, Kerry Washington, and Wanda Sykes.
No one expected to see Marla Gibbs. It was a pleasant surprise when she reprised her role as Florence agreeing to work for George and Louise Jefferson (played by Jamie Foxx and Wanda). After the special, Jamie took to Instagram to pay tribute to Marla.
An icon for an iconic night! #LiveInFrontOfAStudio #TheJeffersons #MarlaGibbs pic.twitter.com/gDcfzYMzj7

— ABC (@ABCNetwork) May 23, 2019
"Thinking of how she walked into that apartment and delivered those iconic lines, it was reminiscent of how she walked into all of our lives over 40 years ago and changed us forever," wrote Jamie. "I am humbled… [I] don't know how God blessed me so much, but I'll take it. [Marla Gibbs] at 88 years young you still take our breath away."