Glimpse into 'The Masked Singer' Judges' Personal Lives
The latest singing competition to take contestants by storm in 2019 is "The Masked Singer," derived from its Korean cousin, "King of Mask Singer."
The show's format, where contestants' identity is concealed until their elimination, proved to be a popular concept, and with the competition's first three seasons done and dusted, we looked closer at the lives of its equally popular judges. 
Need to relive that epic reveal? 😱 Watch #TheMaskedSinger anytime with FOX NOW: https://t.co/D84OurcQSq pic.twitter.com/R3HpdDU6Qa

— The Masked Singer (@MaskedSingerFOX) October 3, 2019
KEN JEONG
As an American actor, physician, and comedian, Ken Jeong is probably best known to movie fans as the gangster Leslie Chow in "The Hangover" trilogy. However, at the same time, Ken's wife, Tran, battled breast cancer.
When the call came with the offer to portray the role of Leslie Chow, Ken wanted to pass on the opportunity and focus on Tran, who had already undergone several months of treatments since her cancer diagnosis.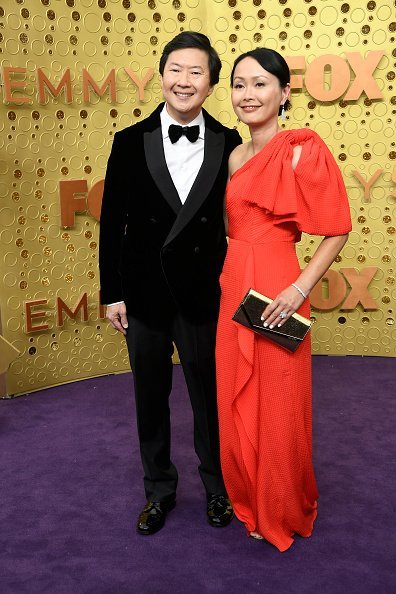 "She would not let her diagnosis change our lives or strip us from our dreams. For as long as we'd known each other, she'd been my biggest champion in my efforts to pursue a career in comedy. She knew this was my chance, and again, she selflessly put herself second," Ken wrote in 2011.
Both physicians, Tran and Ken, initially met at a happy hour for young doctors, and their instant chemistry led to their wedding in September 2004, followed by the birth of their twin daughters, Zooey and Alexa.
Tran's devastating diagnosis came after their girls turned one-year-old, and she received a mastectomy, sixteen chemotherapy sessions, and radiation before being declared cancer-free.
As the couple raises their twins, Tran and Ken encourage them to follow their dreams. Even though they are still young, Alexa shown a passion and talent for gymnastics, while Zooey shares her father's love for comedy, and also guest-starred on "Dr. Ken" and appeared with her father on "Jimmy Kimmel Live."
JENNY MCCARTHY
Married for the second time to actor Donnie Wahlberg, it is perhaps her relationship with comedian-actor Jim Carrey that drew the most headlines. 
The actress first married John Asher on September 11, 1999, but the couple divorced in 2005, the same year their son Evan got diagnosed with autism.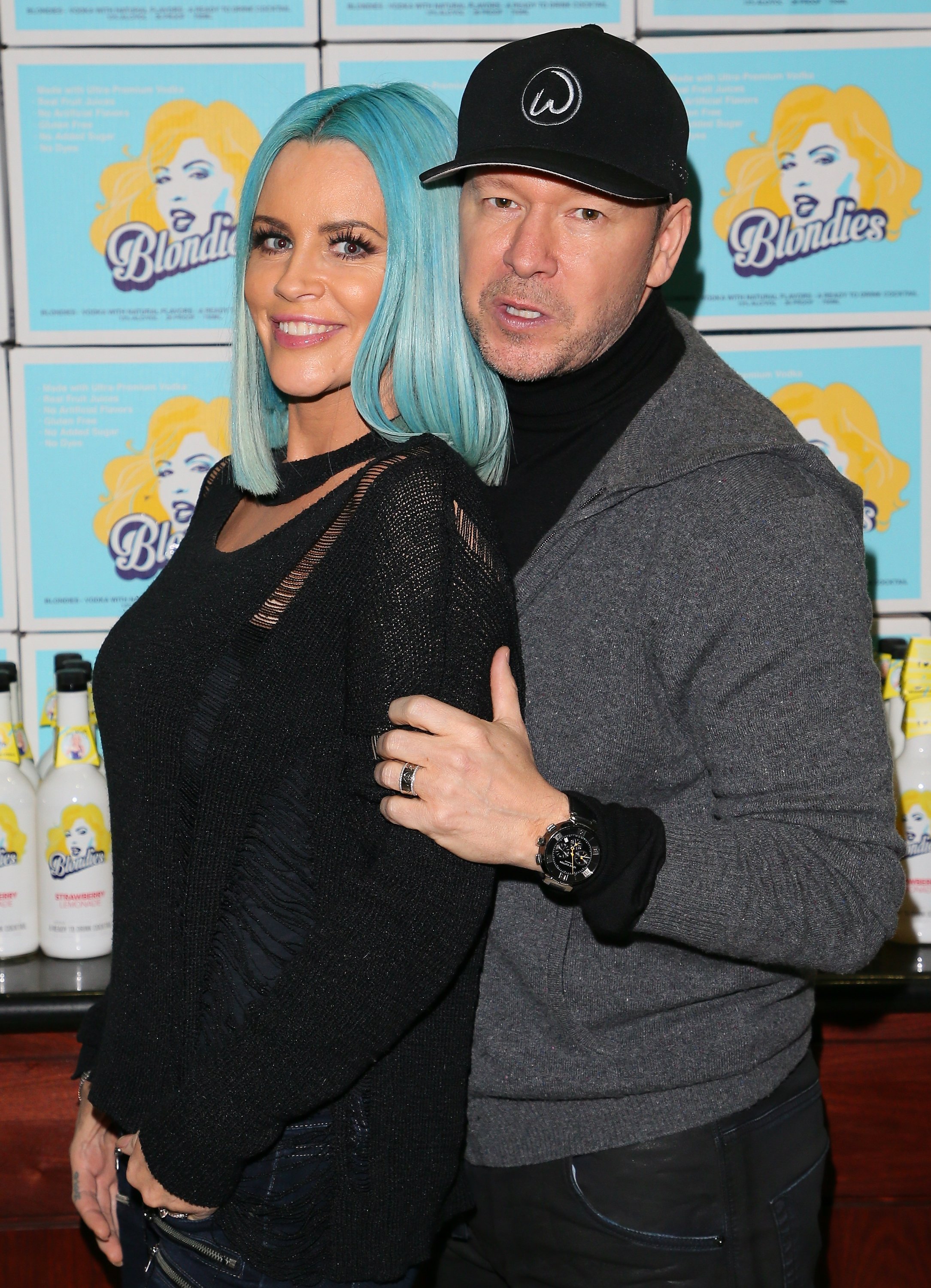 The following year Jenny and Jim Carrey became an item and looked like the perfect Hollywood couple until their abrupt breakup in April 2010.
"I will continue to be in his daughter's life and will always keep Jim as a leading man in my heart," Jenny said in a statement. Four years later, Jenny found love with Donnie Wahlberg, whom she married on August 31, 2014. 
At the Fox Summer TCA All-Star Party held in Los Angeles in August 2019, Donnie and Jenny elaborated on the plans for his upcoming 50th birthday. 
As in love as the day they tied the knot, Jenny noted that she is saving no expense when it comes to Donnie's birthday party.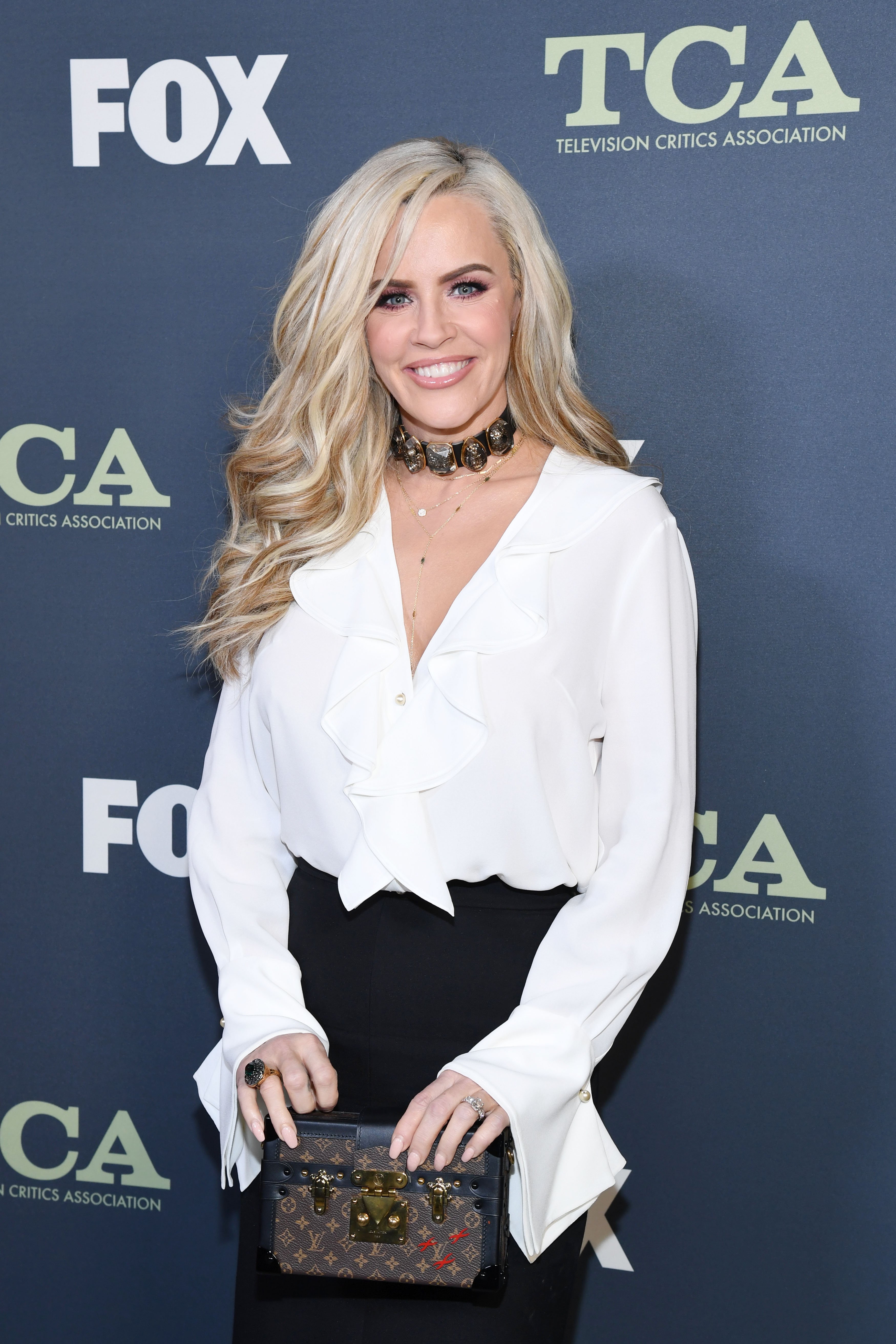 "I'm going as far as I can without filing for bankruptcy. I wanted to give him, like, the greatest party ever because he's been the most wonderful human being — not only with me but with everyone he knows," Jenny said.
NICOLE SCHERZINGER
As a member of the pop group, The Pussycat Dolls, Nicole's singing career keeps her busy and one of the reasons for her break-up from the tennis star Grigor Dimitrov.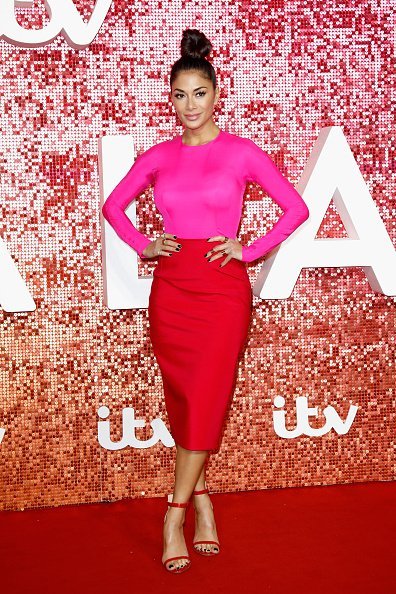 "It's not easy. The schedules are very heavy. But she's doing a better job than I am at being able to come to most of the places I'm at," Grigor said before Nicole reportedly confirmed her single status in August 2019.
The couple reportedly started dating in 2015 and only confirmed their relationship the following year. In 2017, Grigor ranked the third best tennis player in the world, so the combination of their rigorous schedules left little opportunity for them to spend time together.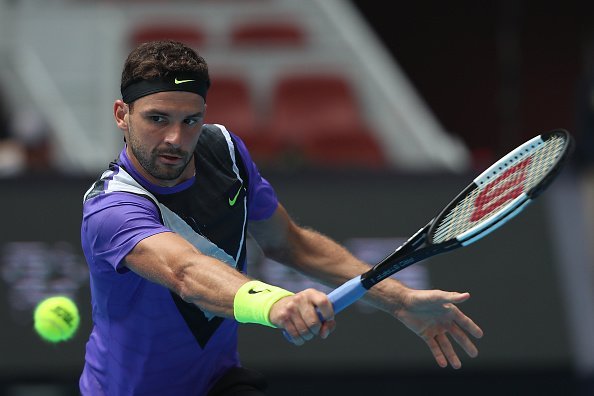 ROBIN THICKE
Singer Robin Thicke has known his ex-wife, Paula Patton, almost all his life. The pair met aged fourteen and fifteen at a dance club in Hollywood in 1991 and decided to marry four years later on June 11, 2005. The newlyweds then welcomed their son, Julian, to the world on April 6, 2010.
After almost nine years of marriage, Paula filed for divorce in 2014, citing irreconcilable differences as the cause for their split.
"We're apart because we just couldn't be together anymore for a while. There are a hundred different reasons; there isn't just one. There's a long list… I changed, and I got a little too selfish, a little too greedy and little too full of myself," Robin said in July 2014.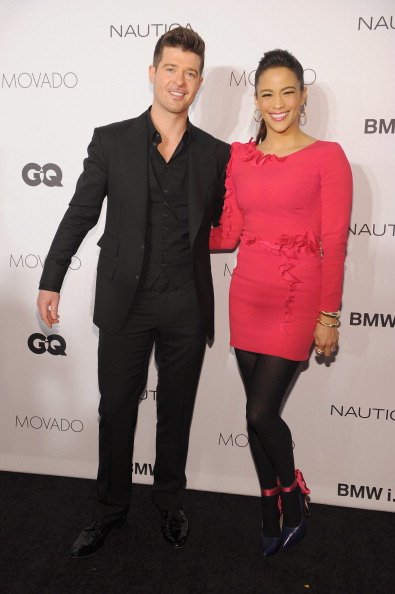 The couple's divorce became official on April 14, 2015, and a year later, Paula shared that she enjoyed dating again.
"It's been fun and interesting, and I've learned a lot about myself and a lot about a lot of other people and what I like and don't like," she said.
Robin moved on with the model April Geary, and the pair made their first public appearance in May 2015. By the time they celebrated April's 22nd birthday in December 2016, the couple had looked as in love as when they first started dating.
The couple announced the happy news of April's pregnancy in August 2017, followed by their daughter, Mia's birth on February 22, 2018. 
News of April expecting their second child came August 2018, followed by the birth of their second daughter, Lola, on February 26, 2019.
Relatedly, "The Masked Singer" returned to Fox on September 25 at 9 pm, and the new season promises to be as action-packed as the last.
While Nick Cannon returns as the host, fans of the show can expect a few changes while the new contestants aim at becoming the second winner, after T-Pain, who snagged the title in the first season.