Miley Cyrus Says Cody Simpson Is Her Type in Recent Photo Following Liam Hemsworth & Kaitlynn Carter Splits
Miley Cyrus has finally addressed new rumors that she may have found a new lover after she was spotted sharing a "quick kiss" with Cody Simpson. 
Miley who only recently ended two successive relationships, shared a picture of Simpson via Instagram Stories and labeled him her "type."
CYRUS SHARES A LOVELY SNAP OF CODY SIMPSON 
In the picture, Simpson, who is also a well-known singer in the industry like Cyrus, is bare-chested, thus showing off his muscled physique. That gives him the "cool" stance any man could wish for as he had all his tattoos bared before the camera. 
The only clothing visible is his trousers, which he paired with a beanie. He finished off the look with two neck chains, bracelets, and a wristwatch.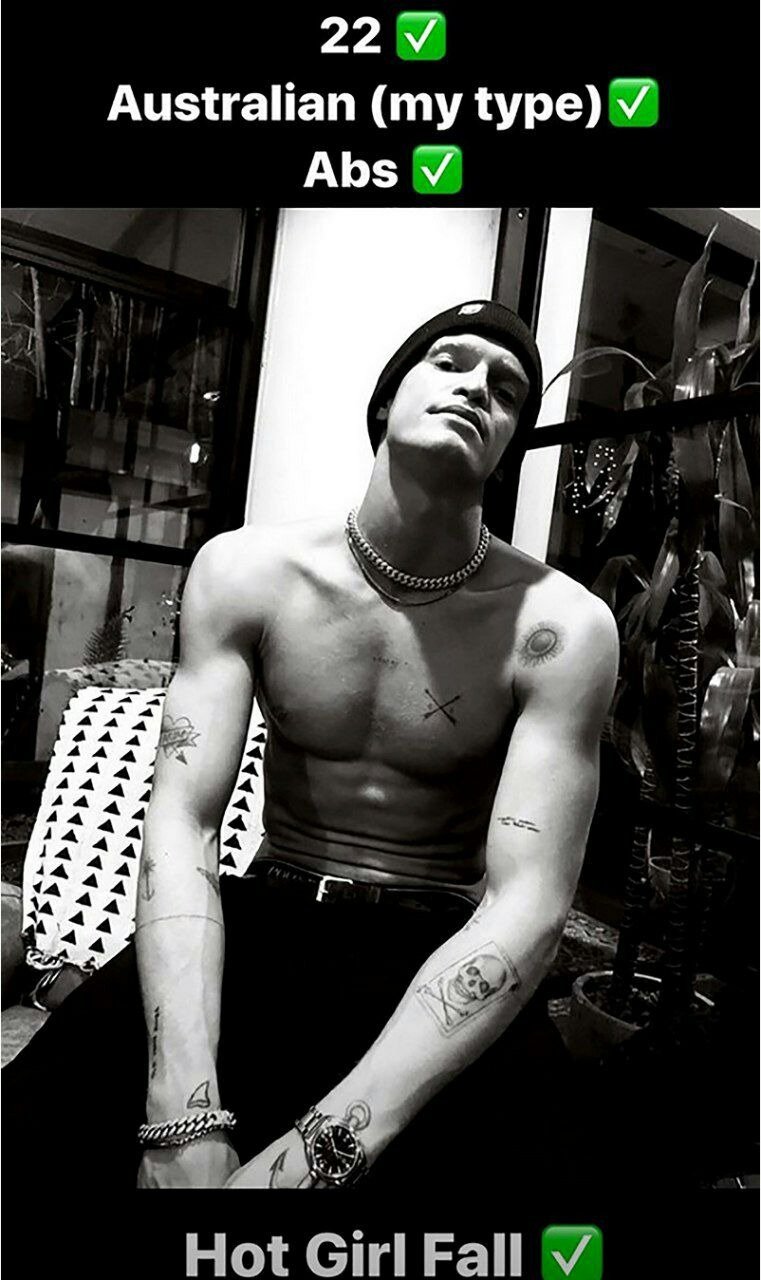 Even though he was seated in the black and white snap, Simpson's tall height is still apparent, which makes him seem like the "real deal" indeed. 
CYRUS HONESTLY ADMITS SHE HAS FALLEN FOR THE STUNNING SINGER
Not too surprisingly, Cyrus captioned the sexy photo with a checklist of sorts. The list checked the fact that Simpson is 22 years old, has stunning abs, is Australian (Miley's absolute type) and what's more, has a "hot girl falling," presumably the "Wrecking Ball" singer herself for him!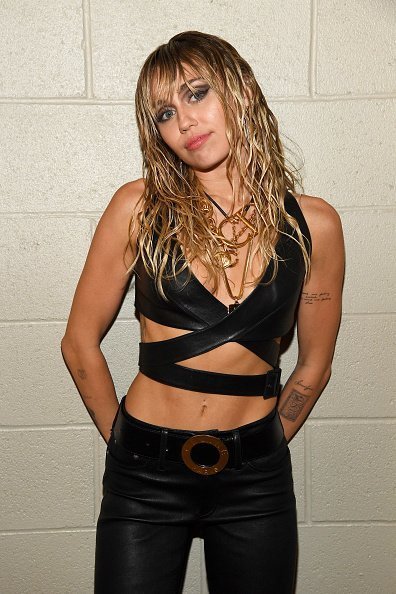 The picture is only one out of the three posts Cyrus shared to address the ongoing rumors about her and Simpson. In the next slide on her Story, the songstress shared a TMZ video of her and Simpson kissing at Backyard Bowls in West Hollywood. 
"Can a girl not get an 'expletive' açai bowl and a morning make-out session in peace?!?!" she reportedly wrote to caption the video.
THE ONE NEWS ARTICLE MILEY CYRUS SEEMS TO AGREE WITH 
The third slide of Cyrus' Story is a picture from Simpson's Instagram page, which is a screenshot of a Buzzfeed article titled "Miley Cyrus And Cody Simpson Kissed And People Have A LOT To Say About It."
It appears that Cyrus' attention was drawn to the part of the article where the writer shared that after doing a "research" on Simpson, it is no surprise that Cyrus is drawn to him. 
Cyrus thanked the news outlet on her Instagram story which suggested that there may indeed be more between herself and Simpson. 
Cyrus and Simpson have been good friends for years now, and it is not the first time the media is airing rumors of them dating. Unlike the many times before now, however, it appears that the stories may be true! 
From a recent report by the DailyMail, it appears that Cyrus is open to starting a new relationship.